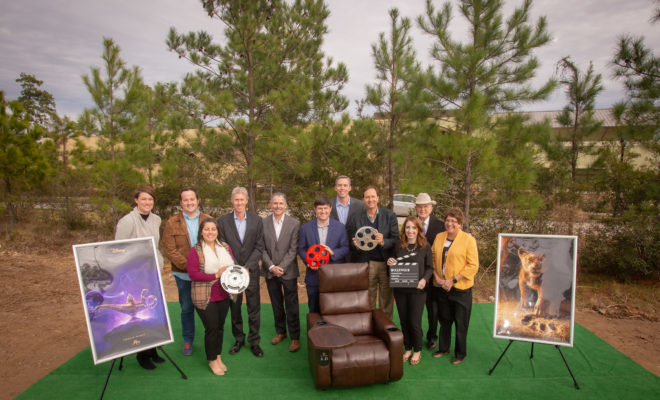 entertainment
Moviehouse & Eatery Breaks Ground on New Location in The Woodlands
By |
THE WOODLANDS, TX – Moviehouse & Eatery recently broke ground on their newest location, coming to The Woodlands Creekside Park West in late 2019. The new 11-screen theater will anchor Creekside Park West, situated in Creekside Park Village Center, developed by The Howard Hughes Corporation. Moviehouse & Eatery was represented by Chris Reyes and Tyler Trevino of The Shop Companies while Rip Reynolds represented The Howard Hughes Corporation.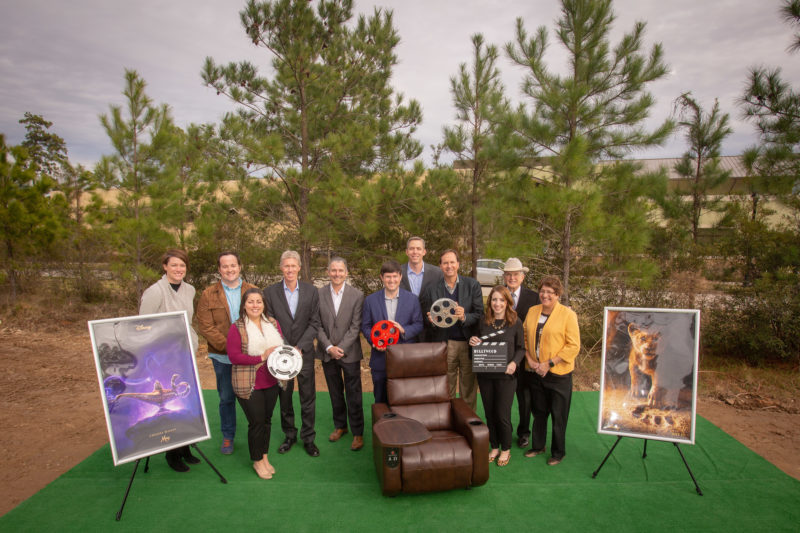 Moviehouse & Eatery is a full service dine-in cinema homegrown in Texas. Their first location opened in Austin in 2012. They have grown to five locations in Austin and DFW. With the tagline Makes the Movies Better™, Moviehouse & Eatery prides itself on being the better dine-in moviegoing experience. Guests can enjoy service-on-demand from their luxurious reserved recliners while watching the newest films. At the touch of a button, dedicated wait staff serve guests from the extensive food and beverage menu. In addition to great service and state-of-the-art audio and visual projection, their scratch prepared food and full bar further elevate the moviegoing experience. For a night on the town, a family excursion, or a solo outing to catch the latest release, Moviehouse & Eatery is an unparalleled dining and entertainment option for The Woodlands and surrounding communities.
Chance Robertson, Executive Vice President for Moviehouse & Eatery said, "We are extremely excited to become the destination moviegoing option in the Houston area. The Woodlands' Creekside Park is exceptional and we feel fortunate to have our first location in the Houston market in such a wonderful and welcoming community.  We look forward to getting to know our guests and doing everything we can to make Moviehouse & Eatery an excellent moviegoing experience."
Rip Reynolds, Vice President, Leasing & Commercial Land for The Howard Hughes Corporation shared, "We are honored that Moviehouse & Eatery has selected The Woodlands for their first location in Houston. Moviehouse & Eatery is a complementary fit, serving as anchor for the retailers and restaurants planned for Creekside Park West, and will provide a unique, dine-in moviegoing experience for our residents and guests."
The theater will be located at 26543 Kuykendahl Rd. in the Creekside Park West development in Creekside Park Village Center in The Woodlands.