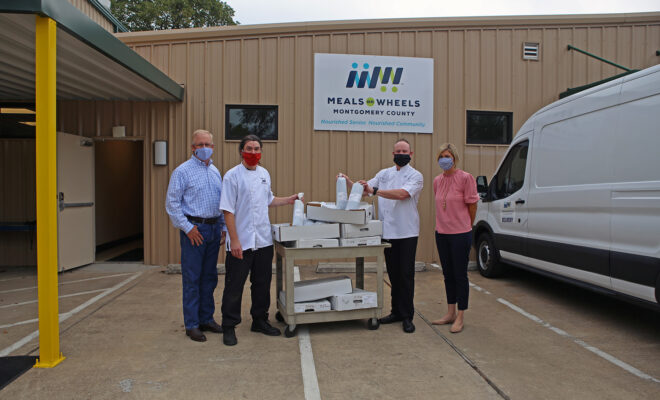 Lifestyle
Local Chef's Donation adds 5,000 Meals for MOWMC
By |
CONROE, TX – Chef Austin Simmons provided over 1,000 pounds of ground beef to Meals on Wheels Montgomery County (MOWMC), assisting in their mission to provide nutritious meals to homebound seniors. The donation will generate 5,000 servings to local homebound seniors in the community.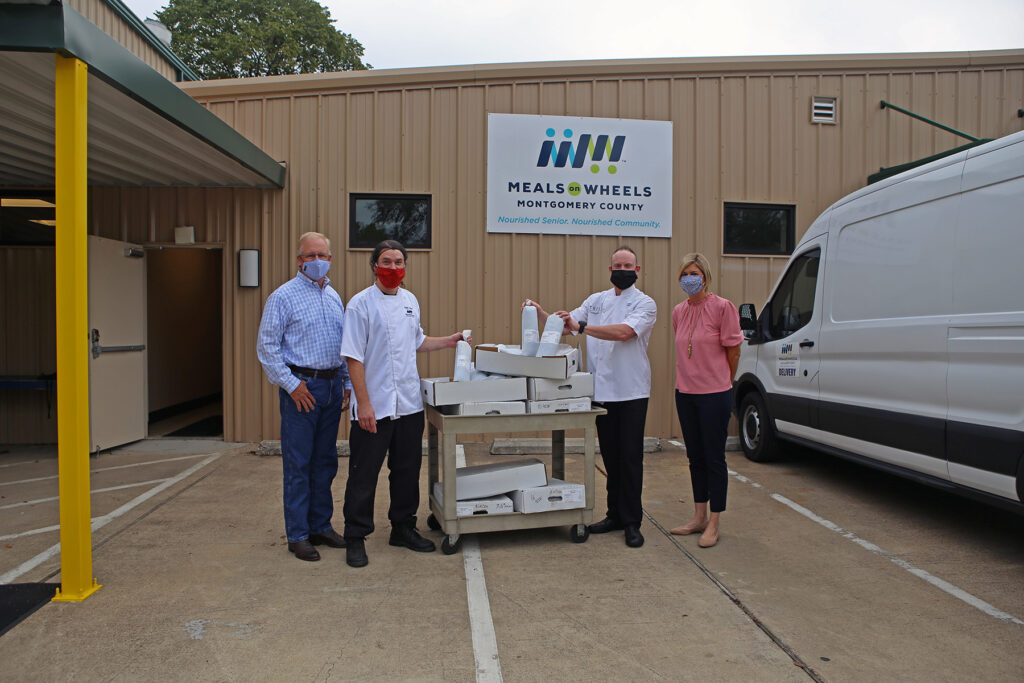 Chef Austin Simmons has been a longtime supporter of the Meals on Wheels program and helped generate $25,000 in donations back in 2018, partnering with the Woodforest National Bank on his signature Woodforest Steak Board at TRIS restaurant in The Woodlands Waterway Square district.
Chef Austin Simmons said, "While this has been a very challenging year for us all in the restaurant business, we are grateful to receive tremendous support at our establishments in The Woodlands and Conroe. I'm honored to partner with Meals on Wheels Montgomery County and Chef John, to give back to our community as a token of our appreciation. The ground beef we're donating is a new Gyulais breed, exclusively available at our TRIS and The Kitchen restaurants, sourced by our team from ranch to fork."
Chef Austin, a native of Texas, and a graduate of Le Cordon Bleu College of Culinary Arts in Austin, is the culinary mastermind for the Montgomery-based hospitality group Hubbell & Hudson Management LLC with four restaurants in the county; TRIS, The Kitchen, and Black Walnut Cafe. All restaurants are now open for dine-in and take-out, offer banquet space and catering services. Among many accolades, Chef Austin was most recently crowned the 'Best Chef' by the Houston Press in January 2020.
President and CEO of Meals on Wheels MC, Summer Day, was excited to partner with Chef Austin as they share a mutual commitment to serve homemade meals to seniors. "In a time when so many businesses and community members are dealing with the catastrophic effects of COVID-19, this is an incredible blessing for Chef Austin and his team to continue supporting our most food insecure seniors. On behalf of those we serve, Thank You!"
Since COVID-19 the number of seniors in our community needing assistance continues to grow. MOWMC currently has 204 seniors on the waitlist for meals. Every $6 donation provides one home cooked meal to a homebound senior. The community is invited to help lower the waitlist by participating in the Great Pumpkin Shoot, presented by SWBC Mortgage on Friday, October 30 at Blackwood Gun Club. Registration includes 72 clay birds, ammo, golf cart, beverages, breakfast, lunch, and awards. Individuals are encouraged to sign up to be added to a team at mowmc.org/great-pumpkin-shoot. Contact Sarah Redfield at sarah@mowmc.org with questions.
Meals on Wheels Montgomery County currently serves 705 homebound seniors with freshly prepared nutritious meals. Many seniors also receive supplemental nutrition through the Breakfast Bag and Food Drive programs.
MOWMC Chef John and his team are committed to providing homebound seniors with the freshest and healthiest meals possible. Creating restaurant quality meals, they take industrial cooking to the next level. With the help of volunteers, this team prepares nearly 5,000 meals each week – the majority of which are made from scratch. In August, volunteers spent nearly, 1,800 hours delivering 18,666 meals.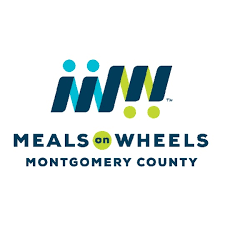 Since 1973, MOWMC has delivered meals to local homebound seniors. When the organization was developed the county population was 75,000. Today there are approximately 580,000 people in the county with the senior age group (65 and older) the fastest growing demographic. Currently 15% of the population are seniors and in 2029, the percent of seniors will be closer to 20% in the county. With a mission to foster independence and maintain the dignity of each homebound senior by providing nutritious meals, transportation, and caring connections, MOWMC can always use additional support, donations, and volunteers.
More information about Meals on Wheels Montgomery County can be found at mowmc.org or on the Facebook page: Facebook.com/MealsonWheelsMC.