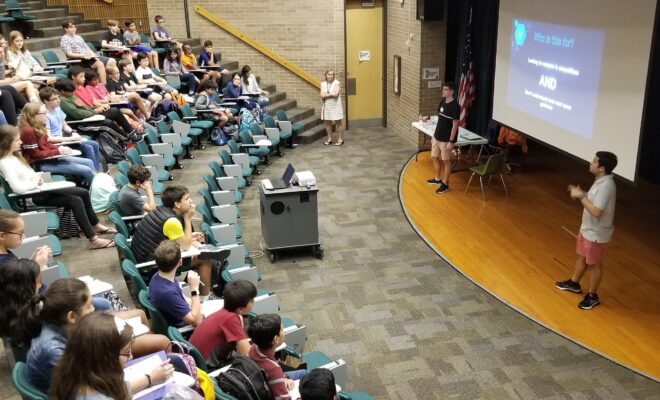 Events
Teach 2 Learn Launches 2020-2021 School Year Online Workshop Series
By |
THE WOODLANDS, TX – Teach 2 Learn, a student-led organization, has announced the 2020-2021 Workshop Series' starting date is Thursday, September 24, 2020. This milestone is a significant move for Teach 2 Learn on its mission to spark a career-applicable passion to younger students through its workshops.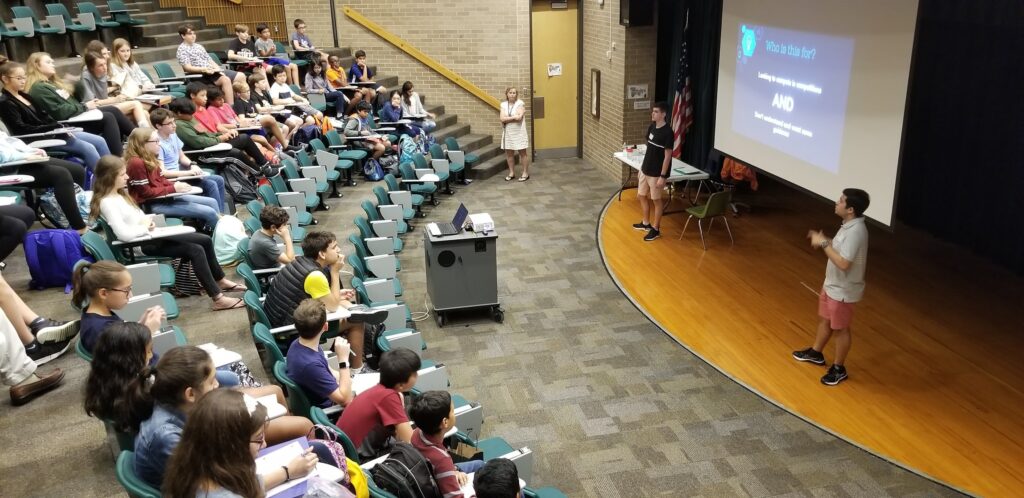 Since its founding in 2018, these high school mentors worked closely with local junior high schools (York, McCullough, and Knox) to provide after-school seminars introducing students to the fields of Computer Science, Speech and Debate, Entrepreneurship, STEM Research, and much more.
"We noticed a lack of passion … and direction that a lot of our peers—so people in our grade, people in our school—just this lack of passion that they had. And not only that, we kind of realized this does extend to our whole generation," Ashton Mehta, Co-Founder and Vice President of Teach 2 Learn said. "This passion is the key to our success and happiness. I think we can all agree that a lot of [who] we consider the most successful people are simply people who found their passion and pretty much directed their whole life at that."
Through the variety of workshops Teach 2 Learn has to offer, junior high students can interact with many fields in hopes of one resonating with them. In doing so, these students can smoothly transition into high school, college, and other aspects of their life.
Over the summer, Teach 2 Learn held a 5-week summer workshop series that consisted of 44 workshops and over 100 hours of content. Despite moving the curriculum to virtual platforms, 250 students participated and engaged with the various workshops offered.
"It kind of brought an unexpected opportunity. … Previously with in-person workshops we were kind of limited to the schools we had partnered with," Alex Deng, Co-Founder and President of Teach 2 Learn said. "With online workshops, we were pretty much open to anyone who was free at the time."
With the success of both the Summer Workshop Series and prior years, Teach 2 Learn will be continuing virtual workshops throughout the school year and hope to grow its presence throughout The Woodlands and to the national level. They have added new workshops such as Math UIL, Medicine, Destination Imagination, and more to provide students with more opportunities to inspire students.
"We are continuously enhancing our content and interacting with our students to create curriculum they want to learn more about. It is different from the traditional classroom setting and it's amazing to see all the mentors work with the students. There is always lively discussion and activities," says Zoe Wang, Marketing Specialist and Mentor at Teach 2 Learn.
For more information, visit www.weteach2learn.com.