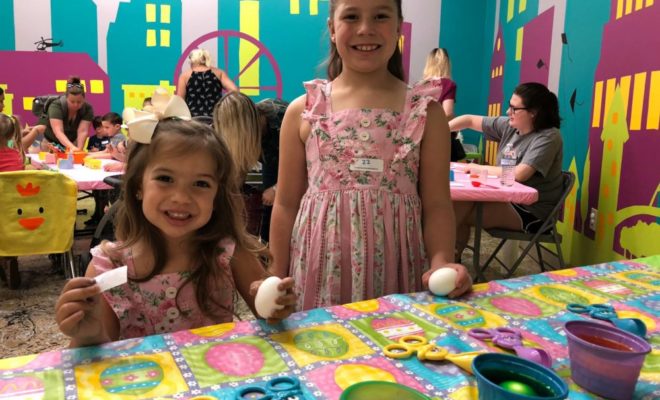 Events
Local Easter Activities
By |
Easter is just around the corner and there are many local events, both in-person and virtual, to celebrate Easter and to enjoy the beginning of Spring! Get your bunny pictures, kayak for eggs, go to an Easter-themed market, dye eggs, and more!
March 18 – April 3 – Easter Bunny Pictures at The Woodlands Mall – Reserve your spot and hop to the front of the line to capture egg-citing moments of your little ones and have Easter Bunny pictures that will last a lifetime! Learn More
March 20 – Water Easter Egg Hunt – Find your Easter Eggs in a bathing suit, go to the different stations to play games, win prizes, get candy, and more! This event is suitable for ages 4-10. Learn More
March 22 & 29 – Your Buddy and the Bunny Easter Pictures – Get the fluffy friends together for a contactless, fun-filled Easter eggs-perience! All cats and dogs are welcome to strike a pose during Easter pet photo nights March 22 and March 29 from 5:00 p.m. to close. Reservations are required. Learn More
March 26 – Easter Putt Putt EggVenture – Come out to Bear Branch Park for a TEE-rific new Easter tradition! Families will work their way through a decorated putt-putt course under the outdoor basketball pavilion, so the event will go on, rain or shine! Learn More
March 27 & April 1 – Flashlight Egg Hunt – Amp up the fun by hunting in the dark for Easter Eggs! Bring your flashlights, cameras and Easter baskets for an egg hunt to remember at Terramont Park. Fee includes egg hunt, a visit from the bunny and a special snack. (Ages 5 and under hunt on soccer field; Ages 6 and up hunt in hills.) Learn More
March 30 – Virtual Family Storytime: Bunnies & Spring – Join the Montgomery County Memorial Library as a librarian reads some stories, sings some songs, and ends with an easy simple craft activity. The week's theme is Bunnies and Spring. The event will be streaming on the Montgomery County Memorial Library System's YouTube page. Learn More
March 31 & April 2 – Kayak Easter Egg Hunt – Take your traditional Easter egg hunt to the water with this unique opportunity to egg hunt by kayak! Eggs will be "hidden" along the waterway. One tandem kayak is included. Pre-registration is required. Suitable for all ages. Learn More
April 1 – Children's Storytime: The Runaway Bunny – Shadow Puppet Theatre, hosted by The Woodlands Children's Museum, presents The Runaway Bunny by Margaret Wise Brown at 11:00 a.m. This beautiful classic tale follows a little bunny as he runs away from his mother in a make-believe game of "hide and seek." Mother finds him every time! Shadow Puppet Theatre is an introduction to storytelling elements that allows our readers and audience to interact directly with each other, children of all ages are enchanted with the animated shadows. Learn More
April 2 & 3 – To Dye for Egg Decorating – Set aside time to decorate and dye Easter eggs at the Rob Fleming Recreation Center! All eggs, dye, and decorations will be provided and there's no need to worry about cleanup. Enjoy an egg hunt and visit from the Easter Bunny. Remember to bring your Easter basket and a camera! Learn More
April 2 & 3 – Easter EggTivities – Children will delight in creating a bunny mask, taking photos with the Easter Bunny, egg dyeing, and embellishing egg carton baskets or a bunny box to carry eggs. Learn More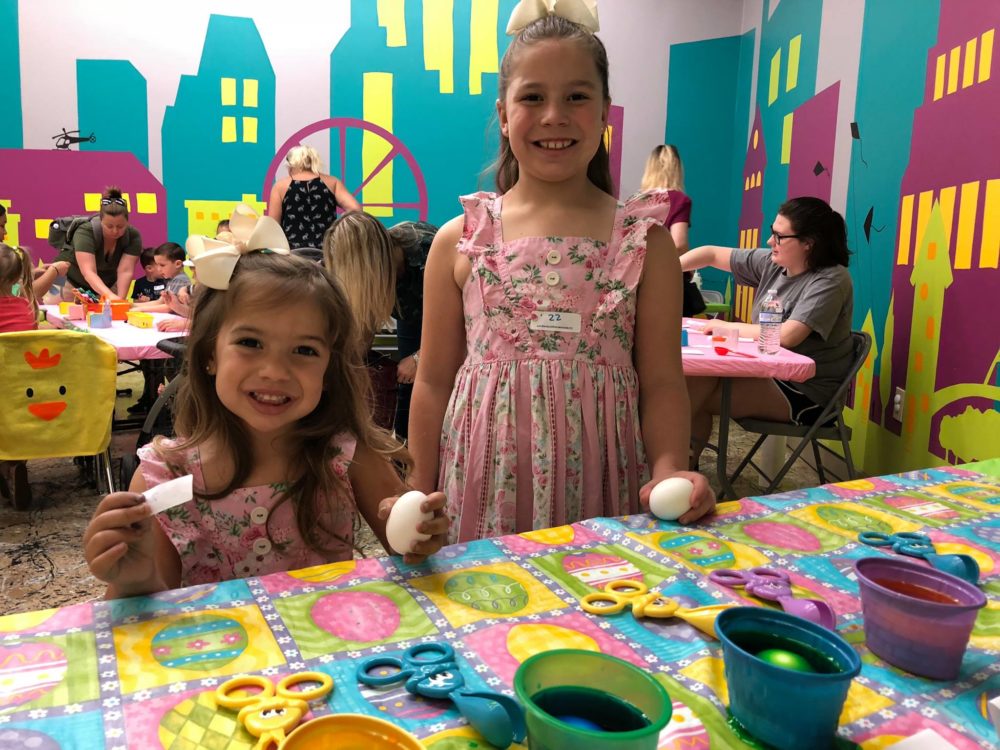 April 2 & 3 – Easter Egg Scramble – Come out for an opportunity for your little egg-splorers to hunt for Easter eggs at the Rob Fleming Recreation Center! Each egg hunt will include a small craft and refreshments followed by the egg hunt on the field including a special visit from the bunny. Remember your basket camera! Learn More
April 3 – Easter Egg Hunt & Market – Celebrate Easter outdoors with barnyard friends at 7 Acre Woods' large outdoor park with plenty of room to social distance! You can hunt Easter eggs, zip down the new zipline, visit the petting zoo, play mini-golf, play in the old western town of Tombstone, play on the playground, and much more for free, including access to Easter Market with vendors selling their wares. Tickets may be purchased for: photos with Easter Bunny, pony & train rides, carnival games, paintball, concessions, face painting, & more. Learn More
April 4 – Celebrate the Hope of Easter – Experience the hope found in Christ this Easter. Come to a joyful celebration at The Woodlands United Methodist Church as we come together to worship the risen Lord. There will be several Holy Week services leading up to Easter. On Easter Sunday, April 4, you will find a variety of traditional, contemporary and modern worship styles in 12 services across two campuses. Bring your family and friends and join the celebration! Find a full schedule of Holy Week and Easter services and events at https://thewoodlandsumc.org/easter
April 6 – After Easter Crafts – Not sure what to do with the leftover Easter supplies the Easter Bunny gave you? Then join the library for virtual children's crafting with After Easter Crafts! This event will be available for viewing on the Montgomery County Memorial Library System YouTube Channel. Learn More
Be sure to check out Hello Woodlands' calendar for more community events. From all of us at Hello Woodlands, have a happy and safe Easter!