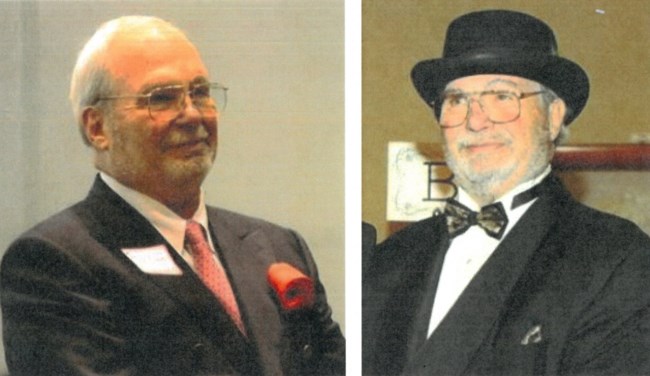 People
Local Icon Jim Blair passes away at 81
By |
Jimmy Don "Jim" Blair, a well-known retired lawyer and philanthropist in the Houston area and resident of The Woodlands since the 1990's, passed away in the early morning hours of January 3, 2023 at his home. He was 81 years old.
Blair was born in the Texas Panhandle city of Borger to Myrtle (Ervin) Blair and Floyd Oscar Blair on September 27, 1941 and raised in the J. M. Huber oil camp. He was a graduate of University of Oklahoma and the University of Texas Law School, and was a Texas attorney for over 50 years.
In his early career, Blair served as Amarillo Assistant City Attorney, Amarillo City Judge, Randall County Assistant District Attorney, and as a lecturer for Tax Assessor and School Board organizations all over Texas. He was a Founding Capital Partner of the government collections law firm Linebarger, Goggan, Blair & Sampson, from which he retired to become a Senior Advisor in 2006.
Jim Blair was married to Nelda Luce Blair. The couple is most widely known for their involvement in politics, and their philanthropy supporting many charities in Texas and especially Montgomery County. Blair most recently served on the Board of the Montgomery County Food Bank and successfully urged the expansion of the Backpack Buddy program. He was a proud graduate of Leadership Montgomery County and was named a Hometown Hero of The Woodlands in 2011. Blair made an impact on the Board of Interfaith of The Woodlands, and also supported numerous charities including Leukemia/Lymphoma Society through Jerry Eversole Golf Tournament, Hurricane Ike Relief Fund Committee where he personally fought government red tape for desperate Southeast Texas families, Lone Star College and Conroe ISD Education Foundation where he endowed a scholarship and served as board member based on his belief in the value of education, Interfaith Community Clinic, and the American Heart Association.
Blair's daughter Maris Blair and her husband David Hall also live in The Woodlands. The family are members of The Woodlands First Baptist Church, where Jim Blair had shared his legal expertise serving on the Staff Ministry Team.
Services and celebration of life were held on Monday, January 9, 2023 and he was laid to rest at Forest Park The Woodlands Cemetery. A full obituary can be found at https://www.dignitymemorial.com/obituaries/the-woodlands-tx/jimmy-blair-11088360.
Source: Nelda Luce Blair