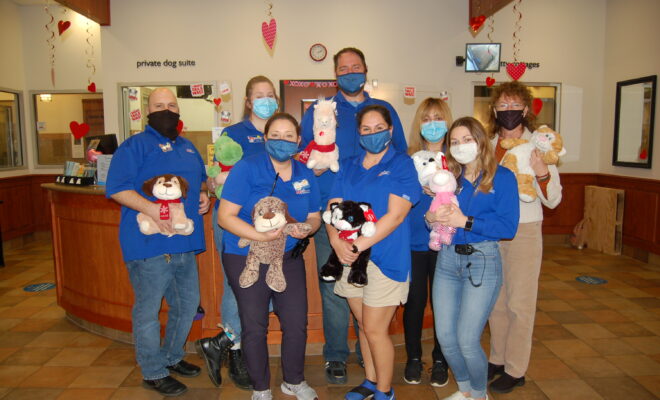 Lifestyle
Local PetSmarts Partner with Children's Safe Harbor for a Warm and Fuzzy Give Back for Victims of Trauma
By |
THE WOODLANDS, TX– Each holiday season for the last six years, The Woodlands PetSmart store located in the Portofino Shopping Center in Shenandoah has donated an adorable stuffed animal to a child served by Children's Safe Harbor each time a customer makes a $5 donation to the non-profit at check-out.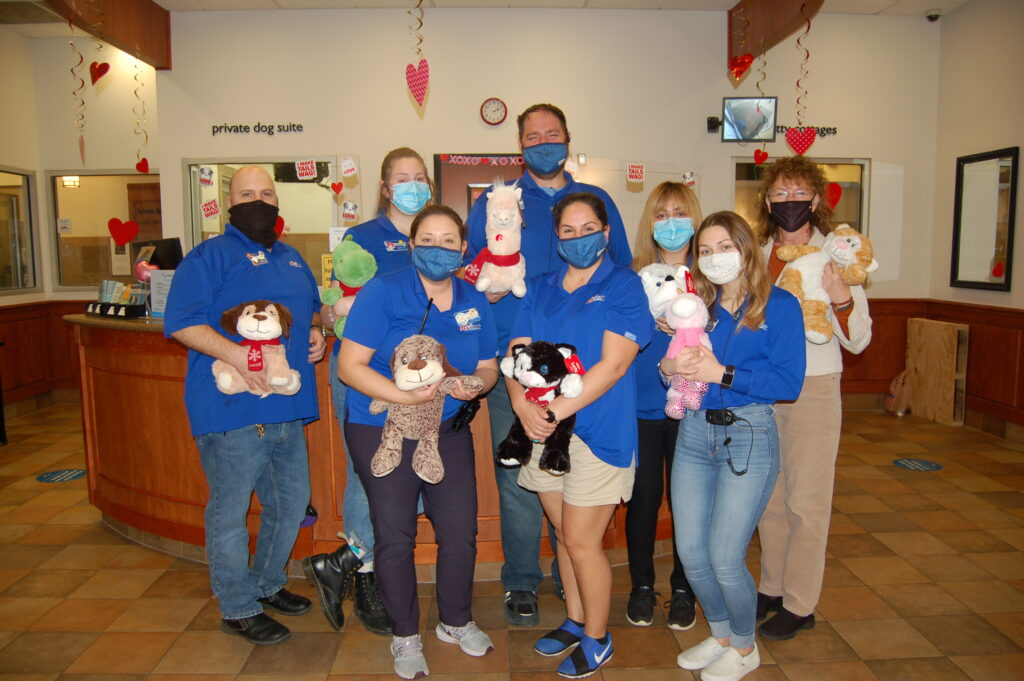 The stuffed animals have provided warm and fuzzy comfort to child victims as they receive specialized services from Children's Safe Harbor in response to trauma from physical abuse, sexual assault, neglect, sex trafficking, or witnessing violence.
This wonderful relationship began when Children's Safe Harbor's executive director Dr. Victoria Constance brought her newly-adopted dog, Angel, into the store for obedience school. Angel needed extra TLC as she struggled to learn how to heal from her past abuse. Over the years, Dr. Constance built a rapport and a friendship with the store manager, trainers, and associates.
The Woodlands PetSmart store manager Jason Kuechler explains, "We initially became aware of Children's Safe Harbor as the result of a great relationship we formed with our customer Victoria and her little dog. At the previous PetSmart location where I was working, one of the leaders was supporting the DePelchin Children's Center foster group which made me more aware of what abused children go through. When Victoria told us about her professional role with Children's Safe Harbor's mission, it tugged at our heartstrings. Since each PetSmart store has the autonomy to decide which charity to support, we all agreed that this children's advocacy center was going to be the one for us. It's just heartbreaking. I have kids of my own and I just can't even imagine. What Children's Safe Harbor does for abused kids is amazing."
Children's Safe Harbor offers specialized services to children ages two to 17 on a centralized campus facility. Children are able to share their experiences of abuse through a unique narrative investigation process called a forensic interview. Specialized medical evaluations, family advocacy work that supports parents and guardians, and weekly individual, family and group counseling services are all available at no cost to the child victims and their non-offending family members. As a nationally-accredited nonprofit organization serving Montgomery, San Jacinto, and Walker counties, it is part of a nationwide effort to protect and enhance the life of every child who has experienced sexual abuse, physical abuse, neglect, and other trauma. Children and their families are referred from local law enforcement and the Texas Department of Family and Protective Services caseworkers.
"Our associates really get into this give-back campaign and love telling the customers a little about what Children's Safe Harbor does for our community," said Kuechler. "Our customers like knowing we are supporting a local organization. Since we are passionate about pets and people, it's a win-win for all."
In the last few years, the PetSmart stores in Conroe and Magnolia have also run the campaign to benefit Children's Safe Harbor.
The 'Chance And Friends' give-back campaign started with just a dog 'Chance' and a cat 'Lucky.' Over the years, additional adorable stuffed animals have been added including a unicorn named 'Wish' and a llama named 'Bliss.' This coming holiday season, they expect to add a few more types of animals as decided by the PetSmart corporate office. The give-back campaign will kick off in early October this year.
"It is so heartwarming that PetSmart does this for us and to receive this grassroots support from the community that is facilitated and promoted by them," explained Dr. Constance. "The stuffed animals provide an extension of much-needed comfort to the children we serve. We truly appreciate PetSmart and their caring customers."
Children's Safe Harbor is a 501c3 nonprofit corporation. For more information, visit www.childrenssafeharbor.org.