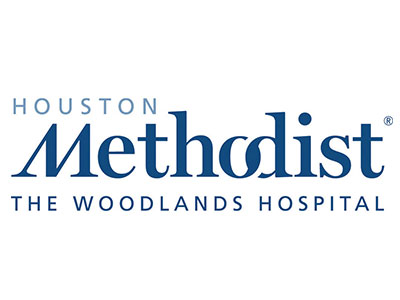 Health
Local Stroke Survivor Shares His Story; Thankful for Houston Methodist The Woodlands Hospital Unparalleled Care for Stroke Patients
By |
THE WOODLANDS, TX — Houston Methodist The Woodlands Hospital has received the American Heart Association Gold Plus Get With The Guidelines® Stroke Quality Achievement Award for exceptional commitment to ensuring stroke patients receive the most appropriate treatment according to nationally recognized, research-based guidelines.
"This award demonstrates our commitment to leading medicine by providing unparalleled stroke care to patients quickly and safely," said Dr. Nhu Bruce, a board-certified neurologist and director of the stroke program at Houston Methodist The Woodlands Hospital. "Through a collaborative effort across our neuroscience program, we continually implement the most up-to-date, research-based guidelines when caring for stroke patients. By incorporating an evidence-based approach to treatment, we can improve outcomes and facilitate the best possible chance for recovery following a stroke."
Scott Cardot of Spring, TX, recently experienced this exceptional care when he was treated for a stroke at Houston Methodist The Woodlands Hospital. Cardot was outside with his wife doing light yard work one Saturday morning and decided to go inside for a short water break. Once inside, he suddenly and unexpectedly became very tired, and decided to take a short nap. "I went to sit down on the bed and the next thing I knew I was on the floor on all-fours, having difficulty getting up," recalls Cardot. "This happened within a matter of seconds, but I'm a healthy guy who exercises, lifts weights and eats six healthy meals a day so the thought never crossed my mind that anything was wrong. I thought I just needed to hop back into bed."
Quickly thereafter Cardot began to experience numbness and tingling in his left hand, as well as slurred speech, at which point he and his wife realized something was wrong and called 911.
"I remember being rushed into the emergency room, having the medical team explain to me that I was having a stroke and being very well taken care of," said Cardot.
"As a leading comprehensive stroke center in the greater north Houston region, we are able to care for stroke patients in Montgomery County and beyond when time is of the essence," added Bruce. "Getting treatment quickly can save a life and even reverse the stroke."
Cardot was intentional with his gratitude when reflecting on his experience. "It was a fantastic team effort— from the time I arrived at the hospital to when I was discharged," Cardot said. "I'm so blessed to have the right doctors and their knowledge treating me, the right after-care, my wife by my side and my church praying for me. Even though my care team were strangers to me, everyone was incredibly thoughtful and I felt like they genuinely cared about me. I have no lingering effects from the stroke and didn't lose any motor skills or memory. Their care was nothing short of a miracle."
Stroke is the No. 5 cause of death in the U.S. and a leading cause of adult disability, according to the American Heart Association and American Stroke Association.
On average, someone in the U.S. suffers a stroke every 40 seconds, and nearly 795,000 people suffer a new or recurrent stroke each year. Early stroke detection and treatment are key to improving survival, minimizing disability and speeding recovery times.
For more information about Houston Methodist The Woodlands neuroscience program, visit houstonmethodist.org/thewoodlands or call 936.286.3582.

Houston Methodist. Leading Medicine.
U.S. News & World Report has named Houston Methodist Hospital the Best Hospital in Texas for 10 years in a row. Houston Methodist is the No. 1 hospital in Texas and No. 16 in the nation. For more than 100 years, Houston Methodist has provided the best — and safest — clinical care, advanced technology and patient experience. That is our promise of leading medicine.