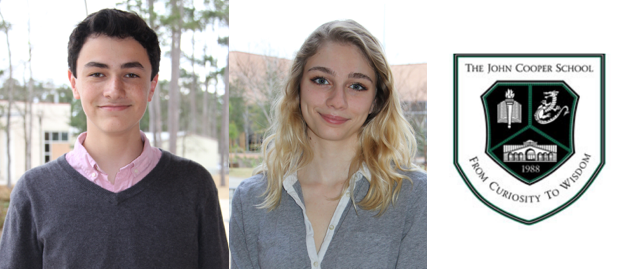 Events
Local Students To Attend 58th Presidential Inauguration
By |
Senior Grace Reagan and freshman Pablo Flower, both students at The John Cooper School, will have the opportunity to take part in the historic events that coincide with the inauguration of the 45th President of The United States, Donald Trump. They will join with high school students from around the country who were nominated and selected to participate through the Envision Impact Series, January 18-22 in Washington, D.C., sponsored by the Presidential Inauguration Leadership Summit.
Both students will have the opportunity to witness history and gain inspiration from a diverse array of speakers, such as Nobel Prize winner Malala Yousafzai, Carly Fiorina, Martin O'Malley, Spike Lee, Gen. Colin Powell, Abby Wambach, Paul Begala and Tucker Carlson. They will attend the 58th Presidential Inauguration on the National Mall, and participate in events that assist them in becoming future leaders.
Inspired by the inauguration, summit delegates will work together with other high school students toward national and global solutions to the challenges that are being faced today and in the future. Reagan will help develop solutions around the topic of "International Affairs – Maintaining Peace," and Flower will focus on ways to improve education.
Reagan and Flower both said they would like to pursue involvement in politics or international affairs. Reagan has been accepted into the Stern School of Business at New York University and says she is interested in learning more about pursuing a career that involves foreign affairs and diplomacy. Flower aspires to hold a political office on the national or international level.
Established in 1988, The John Cooper School is a Pre-K through Grade 12 independent, college preparatory school that has a current enrollment of 1,232 students.