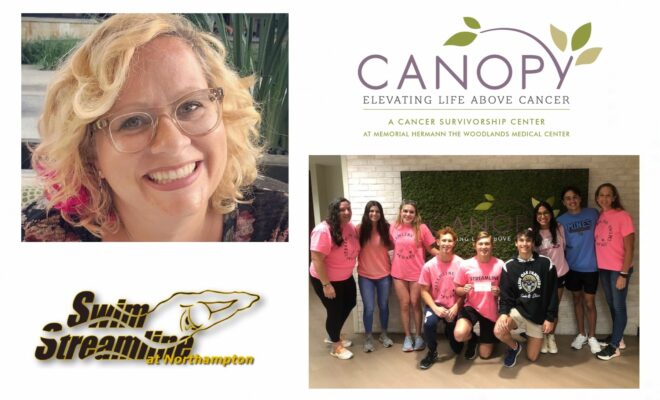 Fitness & Sports
Local Swim Team Raises Over $1,300 for Canopy in Memory of Beloved Coach
By |
On November 2, 2022, Swim Streamline at Northampton (SSAN) presented Canopy Cancer Survivorship Center (Canopy) with a check for $1,345, raised during its Coach Kara Memorial Meet in honor of SSAN's beloved coach Kara Ward. Canopy was Ward's favorite organization during her cancer journey.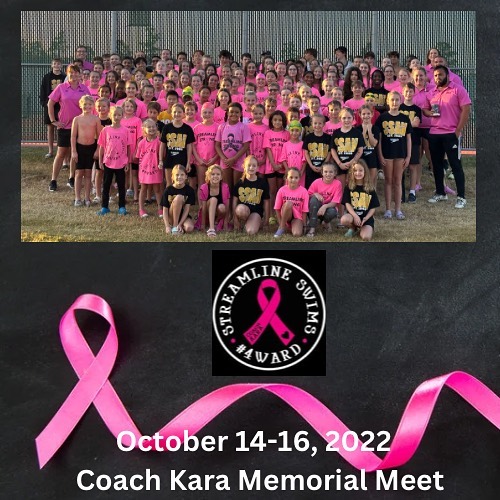 The 2022 Coach Kara Memorial Meet meet was held October 14-16 at Klein Cain High School, and all SSAN swimmers were invited to participate. The event was decked out in pink, from swimmers wearing pink SSAN shirts and swim caps, to pink balloons and decorations.
Funds were raised from SSAN's Pink Lemonade Stand. The "pink lemonade" consisted of clear cups filled with pink items including breast cancer awareness-themed stickers, a keychain, a tattoo, candy, and goodies available for a five dollar donation to Canopy. Also for sale were bracelets in pink and SSAN team colors (gold and black), and pink cookies. Information about Canopy was available at the table.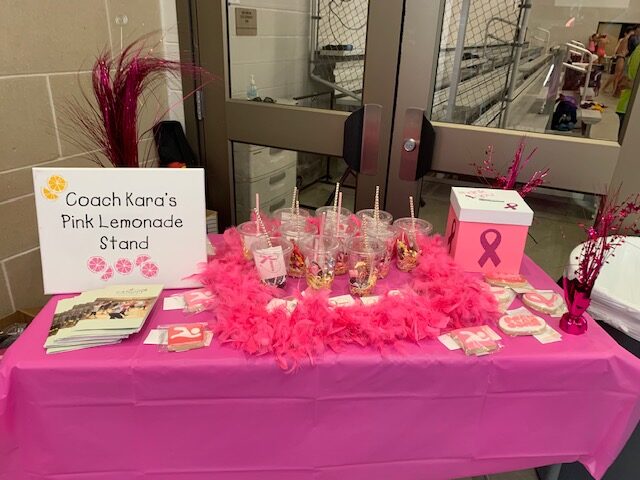 Some of the SSAN Class of 2023 swimmers, along with coaches, visited Canopy at Memorial Hermann The Woodlands Medical Center to deliver the donation and were treated to a full tour of the facilities.
Canopy supports both the patient and the caregiver with a wide variety of programs and services addressing the emotional, physical and social needs of those touched by cancer. Canopy's goal is to enhance the quality of life for individuals affected by cancer and for those who support them during their journeys.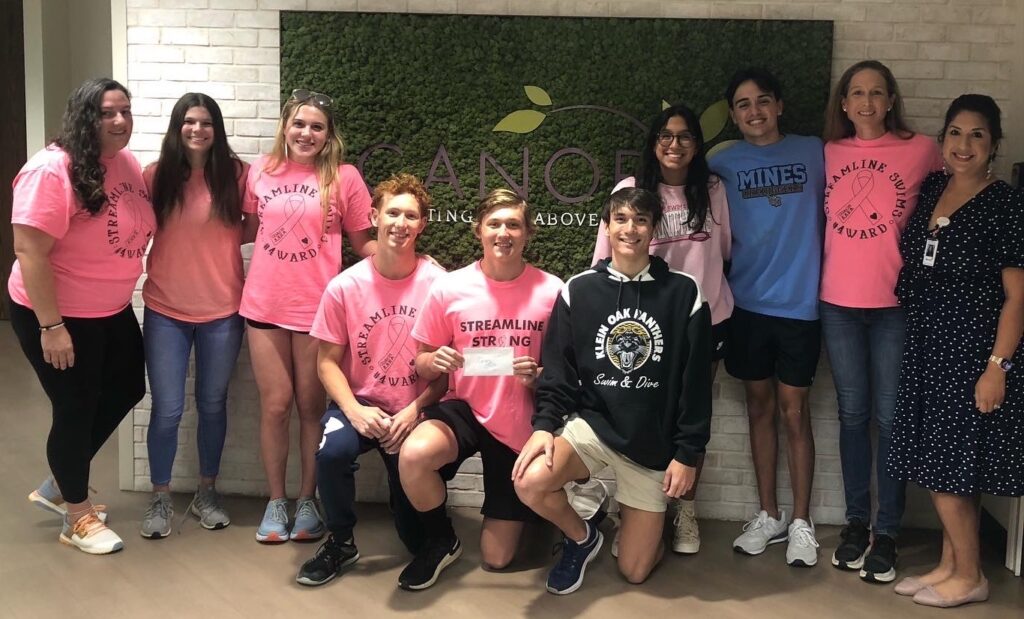 "It was such a nice afternoon. I'm so happy some of our seniors had the opportunity to attend," said Laura Davis, SSAN Head Coach & Co-Owner. "We left with our hearts full of love and remembrance for our Coach Kara, and appreciation for Canopy and the wonderful people that help bring support to others during very difficult times."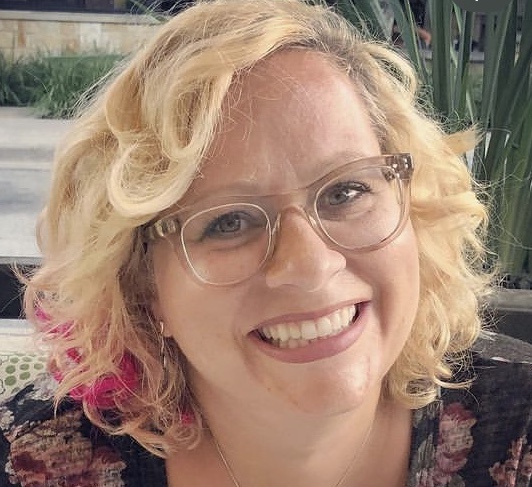 SSAN, a year-round competitive swimming club with swimmers of all ages and abilities based out of Spring, started the Pink Out meet with pink shirts and a pink theme at its October 8, 2016 swim meet. It was at this meet that the phrase Streamline Strong began, and it has since been a large part of the culture at SSAN. The team has also adopted the hashtag #4WARD as a tribute to Ward.
Each year and on Wednesdays team members would wear pink in support of Ward in her continued battle with cancer. When she was diagnosed a second and third time while at SSAN, the organization wanted to show its support for her and all she had done. After Ward's passing on Thanksgiving of 2019, the team decided to name the meet after her as a tribute to the impact she made on SSAN and the swim community. This was the team's third annual Coach Kara Memorial Meet, which is held in October in recognition of breast cancer awareness month.
Ward was known to focus all of her energy into everything she was involved in and let her faith and passion guide her work. She always pressed on, no matter the obstacle.
"The message for Kara has always been about doing hard things even when you don't feel like it," shared Nate Ward, Kara's husband. "To keep moving forward and make progress even if it's small. Never giving up and focusing on the future. And always, always love big and be kind because you never know what someone is going through. She loved her swim kids and swim family and wanted to make sure [SSAN] demonstrated that very motto and [did] not quit on them. The entire Ward family is honored that Kara's name, values, and life carries on in this, her named swim meet. We are honored by the Kara Ward Memorial Meet."
All four of Ward's children swam on the team at one point. Her oldest is planning on enlisting into the military. Her middle two are both swimming in college as freshman at their universities but are still active on SSAN in the college group, and her youngest swims in the National group.
SSAN will continue to give back each year and the team is already planning more ways to help others.