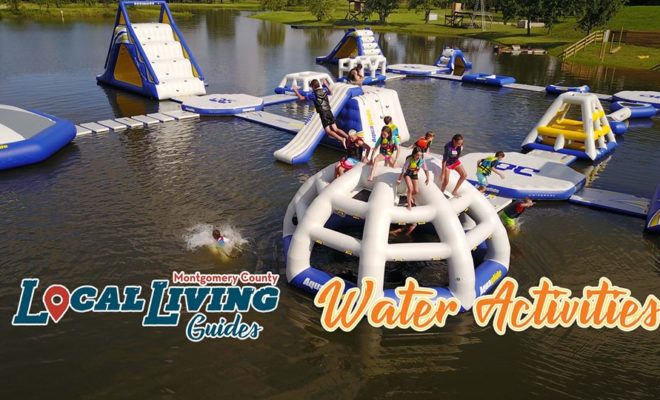 Lifestyle
Local Water Activities in Montgomery County
By |
Summer is finally here! Hello Woodlands has partnered with Link Local to share the guide to Local Water Activities in Montgomery County.
Pack up the family and head out to these local spots to keep cool and make lasting memories!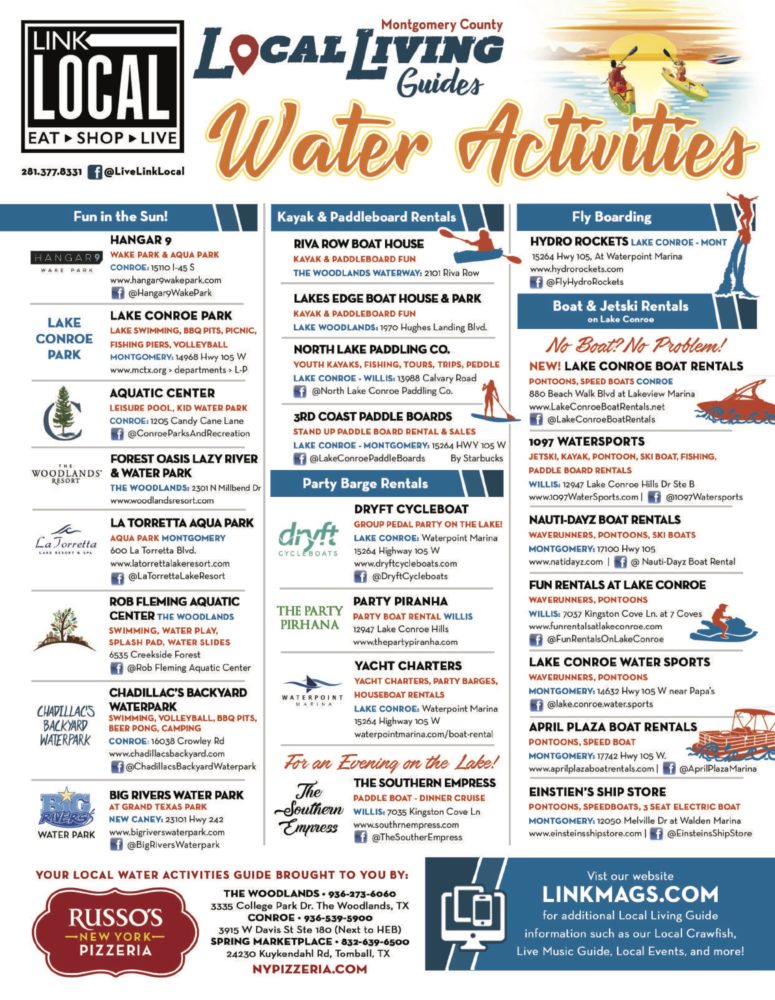 The Local Water Activities guide is brought to you by Russo's New York Pizzeria with locations in The Woodlands, Conroe and Spring Marketplace in Tomball. Learn more at NYPizzeria.com.
View, download and print Link Local's Local Water Activities guide at LinkMags.com.
View the guide on Link Local's Facebook page:
The next time you are eating, shopping, or using a local business, snap a pic and post using #EatShopLiveLocal to show us your local! The #EatShopLiveLocal logo represents locally owned businesses and aims to raise awareness and support local businesses in our community.