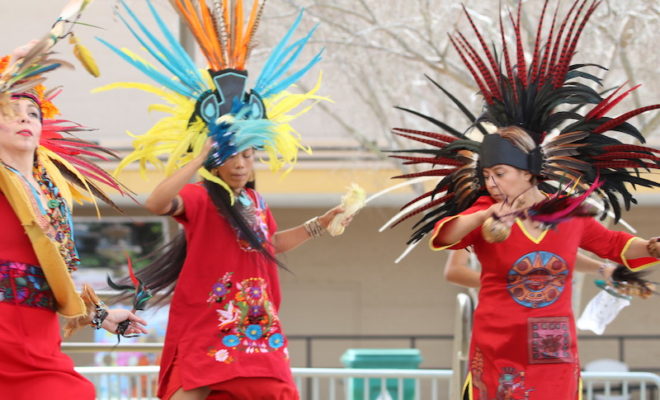 Art & Culture
Danza Chikawa Dance at Rising Stars and Legends of Texas
By |
The 2nd Annual Rising Stars and Legends of Texas offered opportunities for the public to experience the arts organizations represented by the Greater Conroe Arts Alliance from Sunday, March 4th through Saturday, March 10th in Downtown Conroe. Each organization presented their own unique fine art, poetry, theatrical presentations, cinematography, music compositions, instrumental music, choral performances, and Texas history through live performances during the week.
Watch as Hello Woodland broadcasted live during the festival:

One of the events at Rising Stars and Legends of Texas included a live performance by Danza Chikawa Dance, a free event that was open to the public, on Saturday, March 10 at Founder's Plaza Park.
Watch part of the Chikawa Aztec Dancers' performance:
View more photos of the Danza Chikawa Dance performance on the Hello Woodlands Facebook page!
The Greater Conroe Arts Alliance represents 15 non-profit organizations in the Conroe area: Christian Youth Theatre, Conroe Art League, Conroe Live, Conroe Symphony Orchestra, Crighton theatre Foundation, Friends of the Flag Foundation, Heritage Museum of Montgomery County, Jazz Connection, Montgomery County Choral Society, Montgomery County Literary Arts Council, Montgomery County Performing Arts Society, Players Theatre Company, Stage Right, The Woodlands Show Chorus, and the Young Texas Artists Music Competition.
Learn more about the Greater Conroe Arts Alliance and the event at https://bit.ly/GreaterConroeArtsAlliance