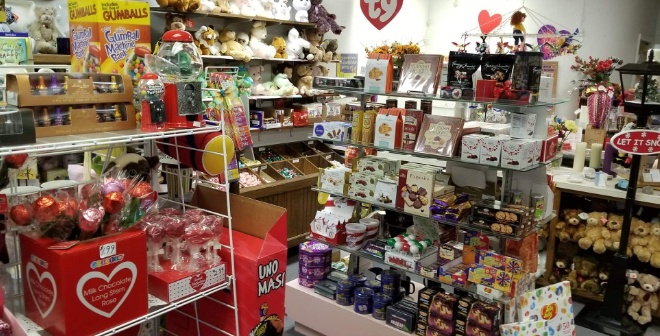 Photo by Nick Rama
Food & Drink
Locals Rally to Save The Candy House
By |
The Candy House in the Spring/Woodlands area is a true mom and pop small candy store and gift shop. Owned by Donald and Barbara Baker for over 20 years, you walk into their shop and somehow walk back in time to less complicated days. Many of the customers of this hidden gem have become extended family to them. I remember going to the Candy House after high school to buy sweets, and 25 years later bringing my son to meet Mr. Baker, now 89 years old and still ready to serve the community's sweet tooth.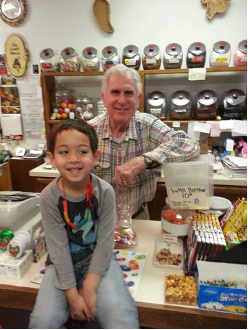 The vintage-like feel is what makes The Candy House special. Mr. Baker does everything old school, and doesn't use much technology running the shop. Landline telephone, an old cash register and a counter full of candy and fudge are keys to running this family friendly business.
Recently, a post by Danielle Cox got shared on Facebook and quickly spread like a wood fire.
*NOTE: All photos taken prior to COVID-19 on November 8, 2014.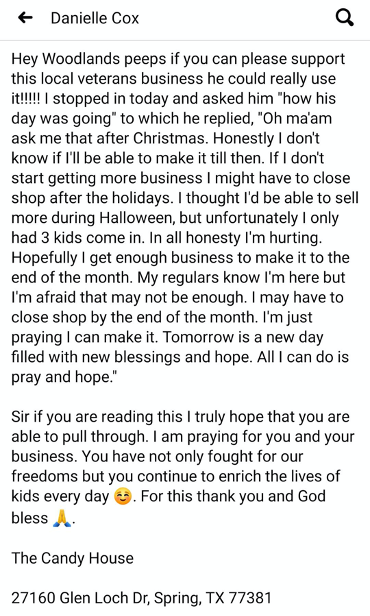 Danielle updated her post once she found out about the Go Fund Me set up by Summer Flower-Prak: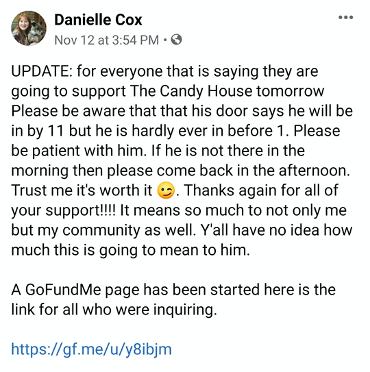 Overnight in less than 24 hours the local community had donated to the Go Fund Me to help The Bakers with over $18,500. As a result of so many Facebook users tagging their local news, Channel 2 and Local Fox 26 showed up to cover the outpouring of love from the community. At 1:00pm Donna Hunter, a local resident, reported a long line of customers were waiting their turn to shop and to support the Bakers. The line never went down as the message spread and more people showed up to help the Baker's and save this beloved community spot.
Don Baker, a U.S. Veteran, and his wife Barbara are kind hard working folks that so many people from the Spring/Woodlands area remember visiting The Bakers as a kid with their parents at the shops original location in the Panther Creek Shopping Center, are now coming back years later with their own children to the current location at 27160 Glen Loch Dr, The Woodlands, TX 77381.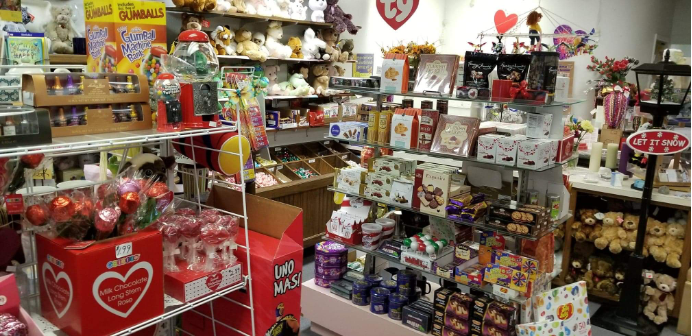 Summer Flower-Prak had this to say on the Go Fund Me page:
"Mr. and Mrs. Baker has to be the kindest, most loving and giving people I have had the pleasure to know most of my life. I first met them as a little kid getting treats in the Panther Creek shopping center after school. It was a treasure growing up and getting to feel like they were family. Then I opened my own store after I grew up right next to The Candy House and kept the after school tradition for my children. In our hearts and minds we call them our grandparents. Now it is our turn to help keep this business and family thriving. They have had a rough few years with health issues from both Don and Mrs. Baker. Don is a veteran as well as a cancer survivor. He has had multiple rounds of skin cancer battles and diverticulitis."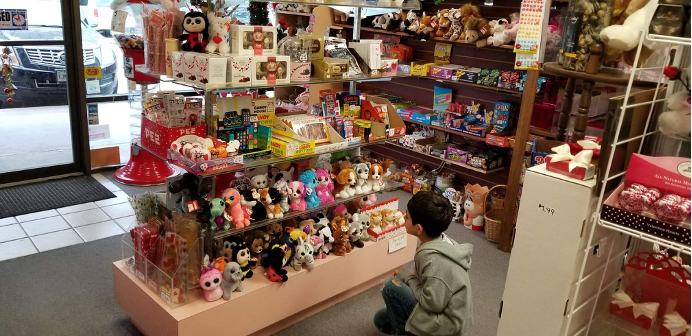 "Don says he still loves coming into the candy house to work even at almost 90 years of age. He says it keeps young and alive. Gives him joy to see the children and watch his customers grow up and bring in the new generation. I would hate to see him not have this store to come into and lose the will to keep going."
"This isn't just about keeping a store alive but a man and his dream alive as well."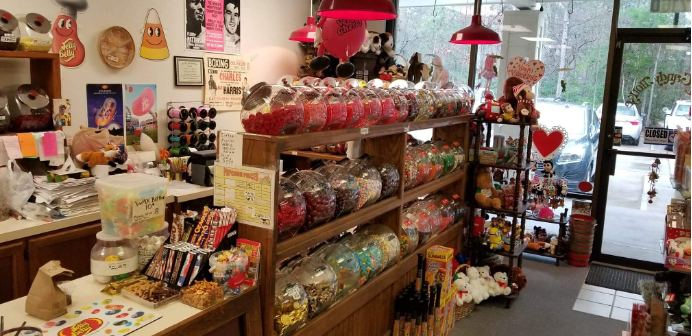 "The pandemic has hurt so many so please support however you can. Either financially or stop in and buy stocking stuffers or a yummy snack. Give him time to talk to you and know you brought so much joy to his day by saying hello.
Much love
Summer Flower-Prak and Family"
Covid-19 has taken so many businesses. It's time to remember the small, local businesses and how vital they are to our community. Make it a point to support your small mom and pop restaurants and shops, and while you're at it, why not get a small gift, box of fudge, for your Thanksgiving, holiday work parties or stocking stuffers, from Mr. Baker. In a world of convenience from Amazon and big box stores, taking an extra few minutes to buy and support locals could be the difference between making a member of our community making rent, or putting dinner on their table, or even payroll for their staff.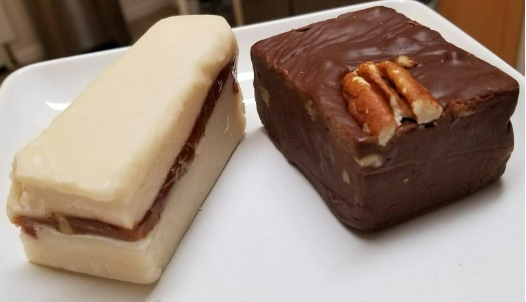 Please help keep the doors open to a Woodlands resident and beloved local business, The Candy House, by going by and buying some sweets, old fashioned Saltwater taffy, fudge, popcorn, stocking stuffers, gummies galore or even give to their Go Fund Me at this link: https://www.gofundme.com/f/save-the-candy-house
Many memories and comments were shared by fans of The Candy House on Nick's Local Eats Facebook group, here are some highlights:
"Mr. Baker represents everything a small business is in a community – warm, welcoming, and truly makes you feel like part of the family!" – Deidra Golden Mulligan
"I'm so happy to see him getting some community support. I pray he weathers this storm and survives this slow time in business. I hope it's his decision when he closes his doors not these tough economic times." – Mike Cooper
"My kids and I used to go a lot before this awful year. My oldest daughter used to refer to him and his wife as "Grandpa and Grandma candy" when she was little. She would excitedly listen to his stories and especially loved hearing about his popcorn. I am so glad everyone is stepping up to help such a sweet family. When we are able, we will visit again." – Mandy Grauman
"My eyes teared when I seen the pics posted showing everyone going to give their support after the posts being made that he may have to close‼️❤️
Please continue to support small businesses‼️❤️" – Ty Russ
"The sweetest man I know. ( pun intended ) is Mr. Don Baker who I named, 'The Willy Wonka of The Woodlands' and owns and runs The Candy House is such a great great, super nice guy! If you've never been, there are 3 reasons you MUST go and take your kids.
1) the nice selection of candy, amazing fudge and chocolates.
2) The out of this world caramel or cheese popcorn.
3) To meet Mr.Baker.
We haven't been in there in probably a year or 2 and he remembered my last name. Incredible memory! Such a great man!
He even let us in after hours to help us." – Kerry Stessel
"1998 He supplied white Jordan Almonds for my wedding!1998 He supplied white Jordan Almonds for my wedding!" – Meredith Mattingly Brown
"I can vividly remember riding my bike to visit the original location in Panther Creek as a kid. We'd get candy from Mr. Baker for the movie we'd pick up at the rental place where Starbucks now is! Always made time for a quick cool off at TCBY before heading back home. Such great memories and all the more better because I now get to experience it with my own children. Thank you for the great memories, Baker Family!" – Jennifer Lawson
"We had just arrived in the US 6 years ago and were exploring the area. We saw this little hidden gem and of course had to go inside. We have had little contact with Americans by that time and the sweet Mr. Baker welcomed us so warmly! He explained all the popcorns and how they were made. We never forgot him and we are very happy with all this support. He truly deserves it " – Natalia Brochini
Nick Rama is a food writer, contributor of Hello Woodlands, and shares his restaurant experiences on Nick's Local Eats at NicksLocalEats.com and the TX BBQ, Burgers and Brew Facebook page. Nick enjoys helping the small business owner, supporting his community with fundraising for food banks, and plans tasting events with locally owned mom and pop restaurants.