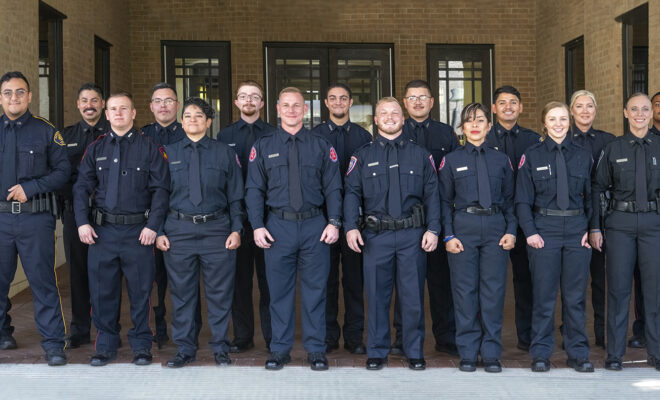 Business
Lone Star College Law Enforcement Academy joins efforts to help to address police officer shortage
By |
HOUSTON, TX – Texas Governor Greg Abbott signed eight public safety bills into law following the 88th Regular Legislative session to ensure communities across the state have the resources needed to support law enforcement. The Lone Star College Law Enforcement Academy (LEA) is also working to put more qualified officers on the streets to serve and protect communities.

"Qualified law enforcement officers are paramount to the success and safety of our communities," said Seelpa Keshvala, Ph.D., LSC Executive Vice Chancellor, CEO LSC-Online, LSC-System Office University Park and LSC-University Park Acting President. "The Lone Star College Law Enforcement Academy offers academic, physical fitness and other training procedures to prepare students to become peace officers."
The LSC LEA is also working to advance the 30×30 Initiative, a nationwide movement to increase the number of females in law enforcement from 12% to 30% by 2030. The college program has seen an increase in female students starting with zero in spring 2022 to six who graduated Aug. 10 from the spring 2023 cohort.
"Lone Star College's Law Enforcement Academy understands the need to recruit more talented officers, including females, to help serve and protect our communities," said Glenn Riddle, LSC Law Enforcement Academy Director. "Lone Star College hopes that our Law Enforcement Academy classes can assist with the 30×30 Initiative model by meeting this recruitment goal."
Nicole Dickerson chose a law enforcement career because she wants to help people and be a positive role model. Dickerson graduated from the LSC LEA Academy Aug. 10 and plans to work patrol for Montgomery County Constable Precinct 4. Her goal is to become a detective and join the county's Swift Water Rescue Team.
"I think it will benefit the community to have more females in law enforcement because most people view women as motherly and nurturing," said Dickerson. "For example, some women and children may feel safer speaking to a female officer than a male, especially if it's a domestic or family violence case."
The six LSC female cadets joined their 19 male counterparts in the fall LSC Law Enforcement Academy Graduation held Aug. 10. Joshua Farmer, LEA graduate, served four years in the United States Navy, occasionally working with the Military Police Department. He then became a first responder with the Houston Fire Department.
"Being a law enforcement officer will continue to help me do something more than for myself," said Farmer. "I've always wanted to give back, protect and serve the community."
Farmer will work full-time as a police officer with the Montgomery County Precinct 4 Constable and remain a part-time firefighter with the Houston Fire Department.
The Law Enforcement Academy began in 2021 at LSC-East Aldine Center. Cadets learn how to maintain order and protect life and property by enforcing local, state and federal laws for various law enforcement agencies, including educational institutions. The LSC Law Enforcement Academy meets Texas Commission on Law Enforcement (TCOLE) requirements.
Visit LoneStar.edu/Programs-Of-Study/Law-Enforcement-Academy to learn more.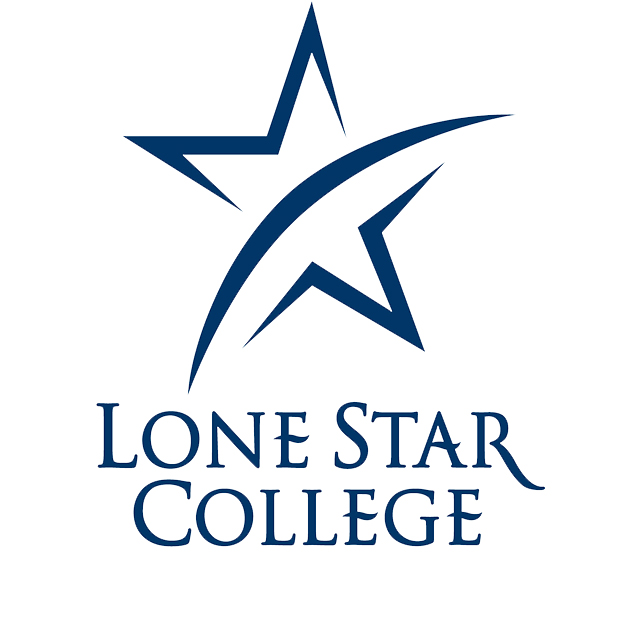 Lone Star College enrolls over 80,000 students each semester providing high-quality, low-cost academic transfer and career training education. LSC is training tomorrow's workforce today and redefining the community college experience to support student success. Mario K. Castillo, J.D., serves as LSC Chancellor, one the largest institutions of higher education in the Houston area and has been named a 2022 Great Colleges to Work For® institution by the Chronicle of Higher Education and recognized by Fortune Magazine and Great Place To Work® as one of this year's Best Workplaces in Texas™. LSC consists of eight colleges, seven centers, eight Workforce Centers of Excellence and Lone Star Corporate College. To learn more, visit LoneStar.edu.