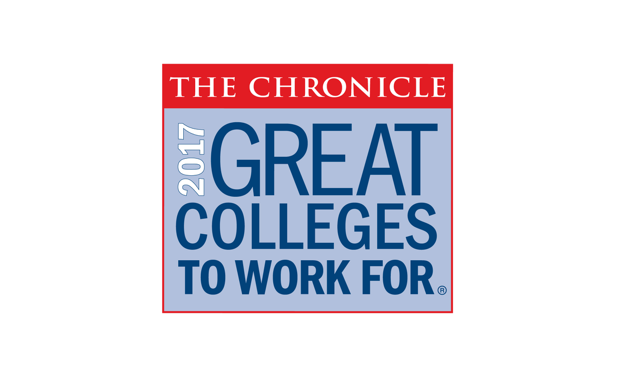 Business
Lone Star College named 2017 Great Colleges To Work For®
By |
The Chronicle for Higher Education in partnership with ModernThink, LLC has named Lone Star College a 2017 Great Colleges To Work For®.
"I am extremely proud of this recognition," said Stephen C. Head, Ph.D., LSC chancellor. "Lone Star College has worked very hard to nurture a culture that values and respects all employees and this philosophy helps us focus on student success."
The program gathers data directly from employees about what makes their institution a great place to work and provides senior-level administrators and academic leaders with insights on the quality of the workplace experience and the competitiveness of their policies and benefits.
"Ten years in, the Great Colleges to Work For distinction is well-known by academic jobseekers as a sign that an institution's employees are valued and given opportunities for growth even when they face financial constraints," said Liz McMillen, the Chronicle editor. "Any college or university that's on the list is showing that they emphasize one of their most valuable assets: their faculty and staff."
LSC was recognized in five categories: Confidence in Senior Leadership; Diversity; Facilities, Workspace and Security; Job Satisfaction; and Work/Life Balance. A total of 232 institutions, including 77 two-year colleges, participated in the 2017 survey. Of the 77 two-year institutions, 22 were recognized as a Great Colleges to Work For®.
LSC began its LSC 20|20 initiative in 2015 to create a culture of accountability and achieve its key organizational results. LSC 20|20 "empowers stakeholders to develop cultural beliefs and provides tools to create experiences that result in actions leading to key results."
"This acknowledgment from the Chronicle of Higher Education is a direct result of the culture we have built," said Head.
This is the second significant recognition that LSC has received this year related to its culture. LSC also received the prestigious 2017 Ozzie Award for Excellence in Education from Partners in Leadership, a leading global consulting firm earlier this year. This award recognizes organizations that have achieved impactful results in accountability, leadership and culture in education.
To produce Great Colleges to Work For®, the Chronicle collaborated with ModernThink, LLC, a strategic human capital consulting firm that has conducted numerous "Best Places to Work" programs, surveying hundreds of thousands of employees nationwide. The Great Colleges process included a two-part assessment: a survey administered to faculty, administrators and professional support staff, and an institutional audit that captured demographics and workplace policies and practices from each institution. The primary factor in deciding whether an institution received a Great Colleges to Work For® recognition was the employee feedback.