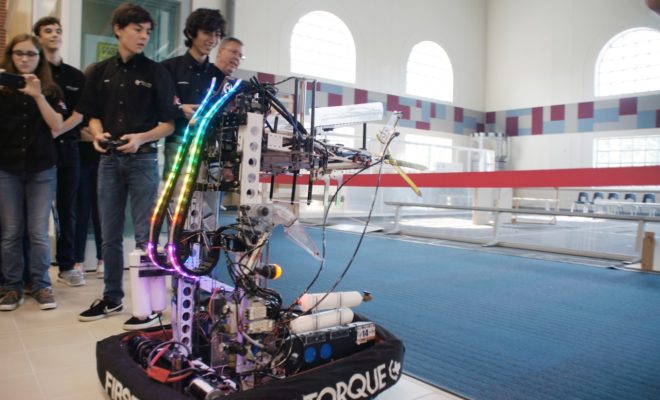 News
Robotics Facility opens at The Woodlands College Park High School
By |
On June 10th Conroe ISD celebrated the opening of it's state-of-the-art robotics facility located at The Woodlands College Park High School.  The new lab is home to FIRST Robotics team Texas Torque, which includes students from Conroe ISD area high schools.
Sonic, their 2013 world champion robot that cut the ribbon at the 2013 Macy's Thanksgiving Day Parade, cut the ribbon to officially open the lab.
For the past several years the team has been operating out of a chemistry lab classroom at the school. The new 12,000+ square foot, multi-million dollar facility will allow the school district to reach out to students of all ages through STEM (Science, Technology, Engineering, and Math) programs. 
Learn more about the new lab or Texas Torque, visit www.texastorque.org.