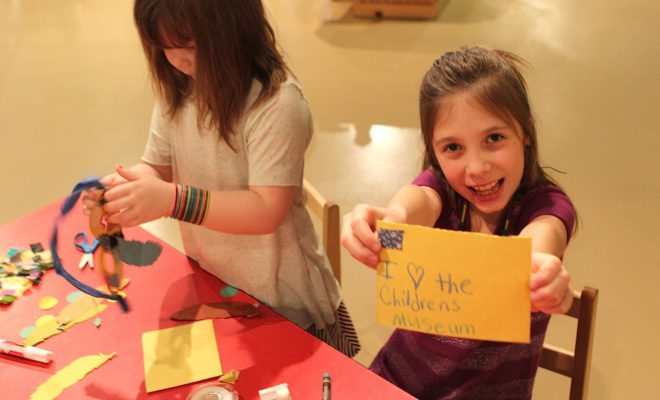 Calendar
"Love Us Back" Tree at The Woodlands Children's Museum
By |
This February The Woodlands Children's Museum is celebrating Valentine''s Day all month long by asking guests to participate in their ""LOVE Us Back"" campaign.
Visitors can stop by the museum, choose a heart from the "LOVE Us Back" Tree labeled with the name of an item the museum needs, and make a monetary or tangible donation.  Anyone who makes a donation from the tree by Saturday, February 25 will be entered in a Fitbit raffle.
"This time, we' are providing an opportunity for our guests – who we love all year long – to reciprocate and show us a little love,"" the museum's executive director, Angela Colton, said."Many people still don''t realize that the museum is a registered nonprofit organization. "We need and rely on help from the community to keep our wonderful exhibits and programs going.""
Each year, The Woodlands Children's Museum greets more than 125,000 visitors, hosts about 450 birthday parties and facilitates 60 school field trips. Colton explained that donations help keep admission prices low – and employees on staff. The museum also needs funding to help give back to the community with participation in a number of local events such as the Lighting of the Doves and Human Rights Walk, and The Woodlands Waterway Arts Festival and Texas Children's Outreach. The nonprofit also participates in a number of community outreach projects to local schools.
For information about how to help and to view the list of supplies needed, visit woodlandschildrensmuseum.org/love-us-back.