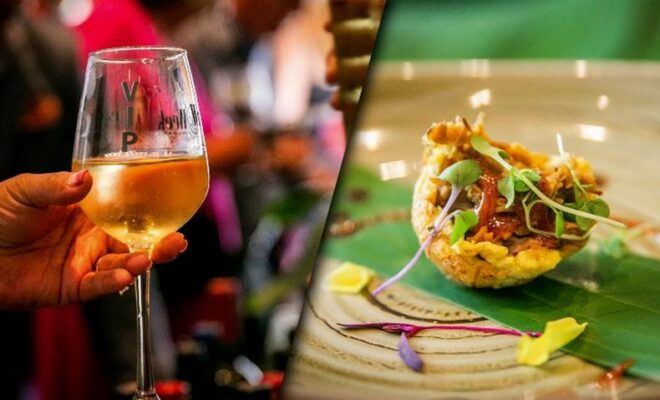 entertainment
Luxury Tastes at Wine & Food Week's Platinum Wine Vault Luxury Tasting
By |
THE WOODLANDS, TX – Wine & Food Week, presented by H-E-B, now celebrates events throughout the year, offering the opportunity for loyal followers to extend their celebration of all things culinary and wine. For those who seek the finer lifestyle, Wine & Food Week's signature event, The Platinum Wine Vault Luxury Tasting at Bayway Cadillac of The Woodlands, is not to be missed. Make plans to attend August 12 from 6–9 pm. Tickets are now on sale online.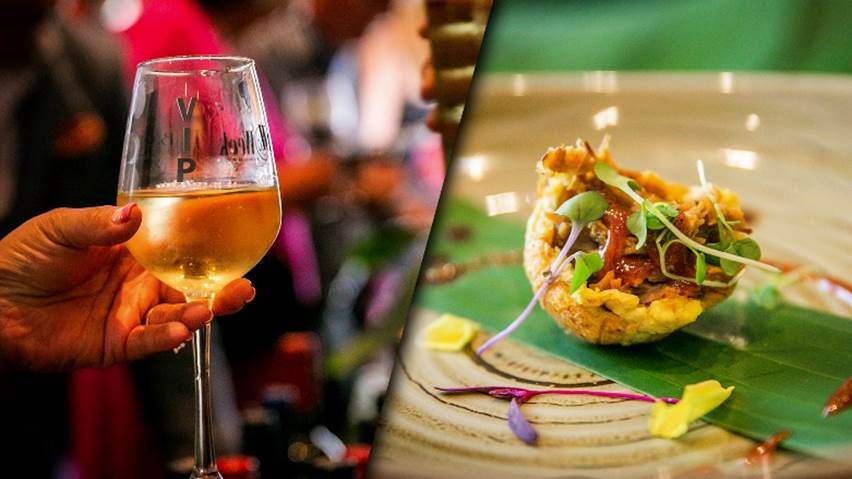 Attendees will be transported, via tastebuds and virtual passport, to wines from all over the world plus amazing chef-Inspired culinary masterpieces from award-winning chefs. Fans and avid foodies who experienced the returned of the Wine Rendezvous Grand Tasting & Chef Showcase this past June will find The Platinum Wine Vault offers the best of the best of the Grand Tasting in an intimate and indulgent setting.
For the serious enthusiast, The Platinum Wine Vault Luxury Tasting is an oasis filled with crème de la crème wine selections served in "the big glass" amidst a posh playground and who's who of the wine world. Rub elbows with industry experts and taste an extraordinary selection of boutique, allocated, and powerhouse wines. Even the most avid collector doesn't have 60 premium bottles open all at one time!
Step out in style. The Platinum Wine Vault is a luxurious affair for discriminating collectors and enthusiasts and for avid foodies. Simply put, this coveted event truly is the wine tasting event of the year for culinary aficionados.
The Platinum Wine Vault passport experience features guided flighted tasting tables including:
Pop The Cork! with bubbly, of course, with French, International, Domestic in a variety of styles
Oh, So Fresh with international non-traditional white varietals
Blushing Rose'
Old World – New World Chardonnay
I'm a Delicate Pinot Noir
Mixing It Up Red Blends
Love My California Cab – the finest in California Cabernet Sauvignons
International Treasures – spotlight on Italy
Try Me offering everything from Argentinian and Chilean Malbecs to domestic Zinfandel to Grand Durif
How Sweet It Is with lusciously sweet wines and ports
The Platinum Wine Vault features The Celebrity Cruises Retreat Suite and a vast array of California premium Cabernet Sauvignon selections and delectable food pairings. Featured chef-driven restaurants include: Mastro's Ocean Club, Goya Foods International Executive Chef Fernando Desa, Via Emilia Italian Restaurant, Palette Indian Kitchen, and Alchemy Bake Lab with more announcements to come.
No luxury tasting would be complete without a welcome pour with white glove service. Cheese anyone?  Premium international cheese selections will compliment every flavor. You would be hard pressed to find a better selection of scrumptious cheese than by presenting sponsor, H-E-B.
Want to keep sipping into the fall?  Experience national and international wines with informal strolling and sipping at the H-E-B Wine Walk at Market Street, Thursday, October 6th from 6–9 pm which offers hundreds of wines, live music from the Fab 5, great eats, craft beer, people watching, artisan vendors all under the Texas skies. It's the perfect way to kick off the weekend and cooler fall temperatures. All-inclusive tickets start at $65. Try the Wine Walk VIP Experience with the keepsake glass, VIP swag bag, lounge seating and a who's who of special wine offerings plus some great WOW elements for only $95.
A shout out to Platinum Wine Vault Sponsors. H-E-B, Bayway Cadillac of The Woodlands, Republic National Distributing Company, Goya Foods, Celebrity Cruises, evamor water and SpeedPro The Woodlands.
Sip and serve. Support of every Wine & Food Week event also benefits charitable organizations such as New Danville, The Woodlands Arts Council, and more. Food & Vine Time Productions has raised nearly two million dollars through various channels for local charities since its inception in 2002.       
To purchase tickets, sign up to volunteer and for more general information, please visit www.wineandfoodweek.com.

Food & Vine Time Productions, producer of Wine & Food Week, is celebrating 20 years in 2022 and is proud to have raised over $2 million dollars through various channels since its inception in 2002 for local charities and deserving non-profits.
Wine & Food Week, produced by Food & Vine Time Productions, is the first multi-day, multi-faceted, comprehensive destination culinary and wine event in the Houston Metro and the first nationally to promote locally sourced and sustainable products. Owners Clifton and Constance McDerby are dedicated to enhancing the quality of life and health of Houstonians by educating the novice to the aficionado on wines and fine dining encouraging locally sourced and sustainable ingredients. Food & Vine Time Productions created another first with the state's first multi-day craft beer destination and educational event featuring over 300 craft beer selections. Brewmasters Craft Beer Festival celebrated a decade of craft beer experiences was named #3 beer event in America by USA Today and #1 in Houston by Houstonia Magazine.
Food & Vine Time Productions also created and produced Wine Fair Cy-Fair, Zest in the West, Haute Wheels Houston Food Truck Festival, Tomball's Freight Train Food Truck Festival, and Celebration Seabrook. Post pandemic, Food & Vine Time Productions continues to produce Katy Sip N Stroll, Houston Chronicle Culinary Stars Top 100 Restaurant Event, Platinum Wine Vault, Wine & Food Week, Wine Knot, and a myriad of consulting and private events for various clients. Since its inception in 2002, Food & Vine Time Productions has assisted in raising well over two a million dollars for local charities through live and silent auctions and cash donations.