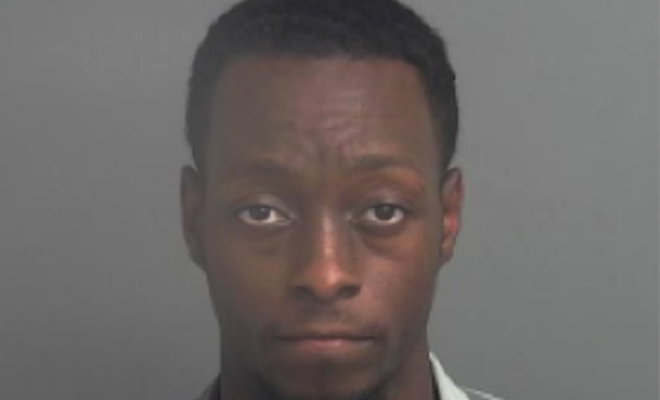 News
Man sentenced to 35 years prison for Child Abuse Fatality
By |
On April 17, 2018, Ronnie Lee Hackett Jr. was sentenced pursuant to a plea agreement in the 221st District Court in Montgomery County after pleading guilty to Injury to a Child Causing Serious Bodily Injury/Death and sentenced to 35 years in prison.
On March 30, 2017, the infant victim was brought to St. Luke's Hospital in the Woodlands in critical condition. The child died later that day. An autopsy conducted by the Montgomery County Forensic Services Center found that the victim had sustained multiple traumatic injuries, including trauma to the head and abdomen, which resulted in the victim's death. Detectives with the Harris County Sheriff's Office Homicide Unit investigated the case. During the investigation Detectives obtained a detailed statement from the Defendant that showed that the he caused the injuries that killed the victim.
Since Hackett pled guilty to a First Degree Felony Injury to a Child he will not become eligible for parole until he has served at least 17 ½ years in prison.
Shanna Redwine, Prosecutor, shared, "There is nothing more sacred that the life of an innocent child. Our office is committed to prosecuting Defendants who hurt children. We carefully considered the seriousness of this offense and the wishes of this victim's family in determining an appropriate sentence. I appreciate the excellent work of law enforcement in bringing the Defendant to justice and I hope that the sentence brings some closure to this victim's family."
Source: J. Tyler Dunman, Assistant District Attorney, Chief, Special Crimes Bureau, Montgomery County District Attorney's Office