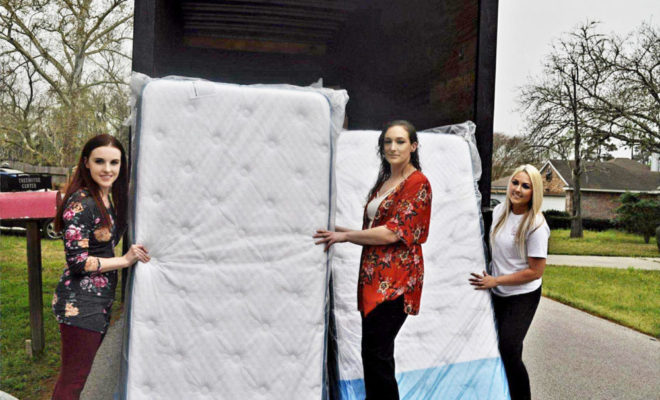 Lifestyle
Mattress Firm Donates 25 Mattresses to Treehouse Center for Girls
By |
CONROE, TX – Dhelynn McClellan, Operations Manager of The Treehouse Center, asked for assistance from Mattress Firm and within 3 weeks they pulled a team together to replace 25 old mattresses with new covering encasements to the residential home that currently has 20 young girls ages 5 to 15 living at the home. The mattresses were the original bedding from The Treehouse Center founded in 2009 with more than 350 girls coming through the home.
Mattress Firm has a program "Mattress Firm Foster Kids" that allows everyone to help a child living in a foster home or shelter.
"Not everyone can be a foster parent, but anyone can help a foster child," said Brittany Bivens, Public Relations Specialist with Mattress Firm in Houston.
According to the website MattressFirmFosterKids.org, when foster parents and residential homes need additional support to cover costs, Mattress Firm helps fill the gap with this program. Night time can be a scary time for kids. Providing a safe place with a warm bed makes life just a little bit easier.
Eight volunteer employees from Mattress Firm came out from local stores and the office headquartered in Houston for the exchange of mattresses to remove the old and replace with new protective coverings. The process involved taking old mattresses from the upstairs bedrooms, unloading from truck, and then furnishing the bedrooms with new mattresses, mattress protectors and pillows.
Trish Bedoya, Spokesperson for Mattress Firm, had tears in her eyes and was overcome with emotions about the experience. "This is truly an emotional experience."
Brittany Bivens offered support. "We respond as fast as we can through our portal for donation requests. Sometimes its within 24 hours, this time it took a little more time to coordinate 25 mattresses. Mattress Firm does this across the country all the time."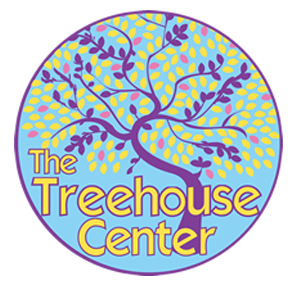 The Treehouse Center is a residential home niched in a neighborhood near River Plantation in Conroe serving young girls 5-15 years of age with a safe place to live until they are stable enough to go back to living with their parents, relatives, a foster home or are eligible for adoption. Founded 9 years ago by Dr. Day Lee Snell and Dr. Kathleen Tanner when they saw a need to provide girls with troubled pasts, living in distressed situations with the proper guidance and therapies necessary to turn their young lives around.
At the Center, the girls receive an individualized structured residential program to assist in achieving a productive daily life, free from abuse, delinquency, substance abuse and neglect. All the girls attend Conroe ISD schools with supportive care provided 24 hours each day. The center has a capacity of housing 25 girls at any one time.
Trauma informed care and a variety of therapeutic treatment approaches are available to the residents to begin a process of healing and learn to overcome their behavioral challenges. The residential shelter is structured to provide full time care, education, support, and counseling to improve their self-image and modify behavior to enable the girls to lead happy productive lives in society.
"I helped at a fire department in Humble recently with mattresses, but never this many. I have not been at an event of this magnitude until today," said store manager Joel Blair of Conroe Mattress Firm.
Throughout the year, Mattress Firm Foster Kids hosts in kind donation drives in their local stores-Pajama Drive, Shoe Drive, Clothing Drive, School Drive, and Toy Drive. Currently the stores are collecting for their Pajama Drive through April 28. A warm pair of pajamas can give that cozy, comfortable feel to a young child or youth in a new environment. Monetary donations can be made at www.MattressFirmFosterKids.org.
"They are my babies and this wonderful donation will ensure they will be able to sleep comfortably in their safe place. That means the world to me," expressed Carmie Cantu, Executive Director of The Treehouse Center.
Additional information about The Treehouse Center may be found at www.TheTreehouseCenter.org or www.Facebook.com/TheTreehouseCenter.org.