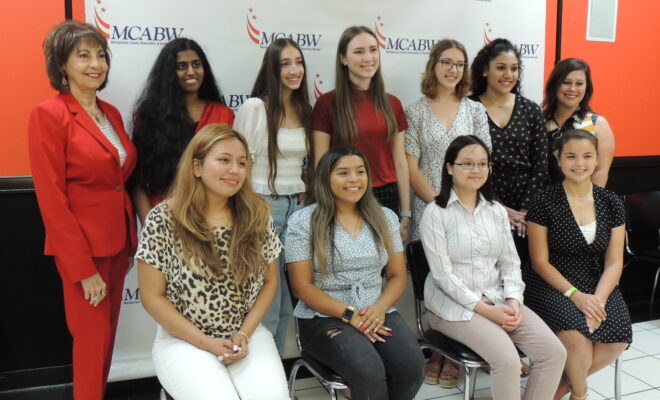 Lifestyle
MCABW Awards 12 Senior Scholarships
By |
CONROE, TX – The 12th Annual MCABW Foundation awarded by The Montgomery County Association of Business Women (MCABW) funds scholarships for twelve female high school seniors attending school in Montgomery County. Although there was not an in-person event this year, sufficient income was raised through the benevolence of many sponsors to continue the scholarship program.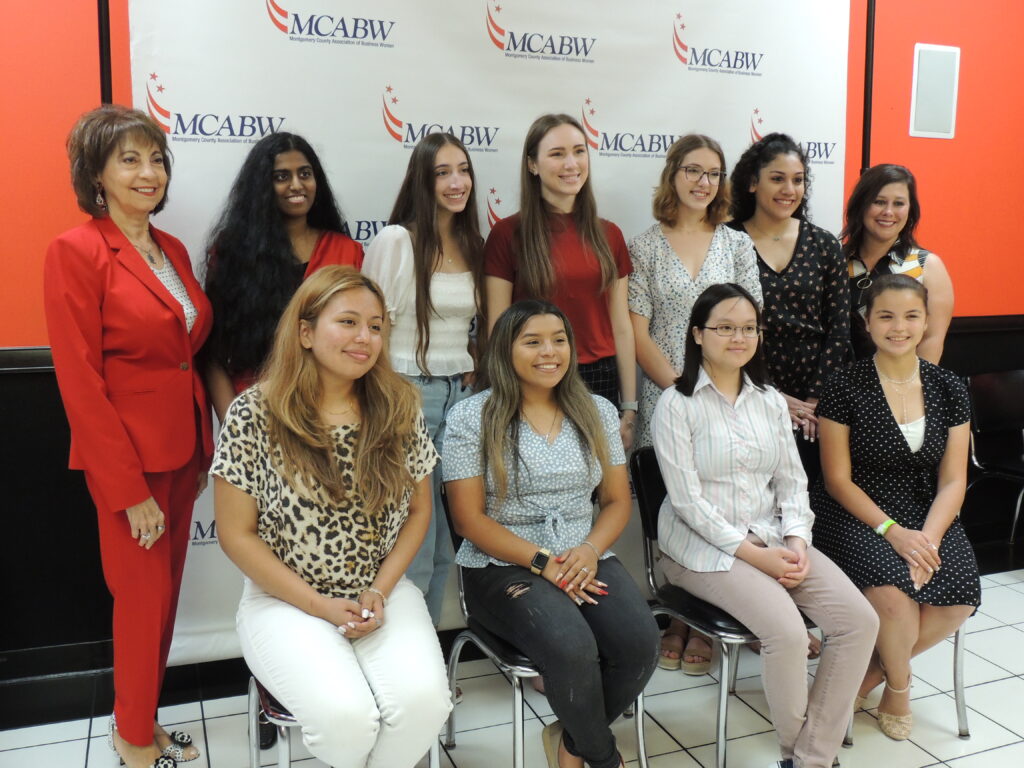 Each of the selected high school seniors was awarded a $1,000 scholarship and are recognized for their achievements. The scholarship committee received 62 applications from throughout Montgomery County high schools based on community engagement and academics. The ladies are required to be academically at the top of their class, actively involved in their school and send in letters of recommendation with their application.
The MCABW Foundation is a 501c3 non-profit organization, awarding over 86 college scholarships in the past 12 years to graduating female seniors of Montgomery County High Schools. Most of the young ladies awarded scholarships from MCABW were first generation college students and have a great financial need. 
MCABW was founded by Carol Gooch in 2005 and will be celebrating their 16th anniversary this August. Gooch was proud to add the Scholarship Foundation 11 years ago. 
"Each year MCABW awards college scholarships to female seniors graduating from Montgomery County high schools. The young ladies must apply with their academic scores as well as academic accomplishments, and their community and/or volunteer activities. The young ladies also have a few essay questions to answer, and they must submit 2 letters of recommendations. We are as excited as the seniors to announce the MCABW 2021 scholarship recipients," said Gooch. 
The ladies awarded scholarships came from 8 local high schools throughout the county – Caney Creek, Conroe, Grand Oaks, Infinity Early College High School, The Woodlands College Park, The Woodlands High School, and Willis High School. 
The Scholarship Recipients, their high schools, and prospective higher learning schools are as follows: 
Shivani Damu, The Woodlands High School, University of Texas 
Sydney Dwyer, Grand Oaks High School, University of Texas 
Paige Holmes, The Woodlands High School, University of Houston 
Michaela Paris Hynds, Infinity Early College High School, Lamar University 
Berenice Lopez, Caney Creek High School, Texas A&M University 
Kailey Null, Conroe High School, Texas Women's University 
Carla Reyes Ortiz, The Woodlands College Park, Texas A&M University 
Akshara Ramasamy, The Woodlands College Park, University of Texas 
Damaris Sanchez, The Woodlands College Park, Sam Houston State University 
Paulina Sanchez, Caney creek High School, Lone Star College Montgomery 
Eliszabeth Van, The Woodlands College Park, Texas Tech University 
Madyson Vaughn, Willis High School, Texas A&M University 
"As a former school teacher and school counselor, education is very important to me, and it gives me great pleasure to have MCABW award scholarships to young ladies who want to further their education." Gooch also stated, "I want to thank all the sponsors that helped us award 12 scholarships this year to deserving female graduates of Montgomery County high schools. 
"As also a mental health therapist I saw many women involved in domestic violence. It became apparent to me that women need to be able to provide for themselves. The MCABW Foundation assists young ladies with an opportunity to further their goals to be financially independent."
The Presenting Sponsor is Amazing Windows Cleaners, a women-run business started last year during Covid-19 by Sonya Brazeal and her husband. Additional sponsors include M.D. Anderson Cancer Center, Congressman Kevin Brady, Dawn Candy of I Promote You, Dr. Shelley Sekula-Gibbs of The Woodlands Township, Clarity Hearing, Guaranty Bank & Trust, Conroe's Incredible Pizza, Sheriff Rand Henderson, Gullo Ford, 5Point Credit Union, Bayway Cadillac of The Woodlands, Taylorized PR, Amber Reynolds Bookkeeping, Becky Glass Insurance, Randall Reed Planet Lincoln Ford, Leigh K Freeman Attorney at Law, and Constable Ryan Gable, Precinct 3. Additional Friends of MCABW sponsors are listed on the website: www.mcabw.org/2021-sponsors. 
MCABW is a local forum for area businesswomen to serve the community and to help grow their business. Carol Gooch founded the association in 2005 and the ladies have been serving the community for 15 years with membership topping 200 women. MCABW will bring the community together to inspire, support and empower each other while giving back to those in need in Montgomery County.
MCABW dues are $100 annually including a profile listing in the online directory, a calendar of events of all local business opportunities and 6 events each month to network your business and get to know each other. Those events include: a monthly business evening mixer, a monthly business network luncheon at Incredible Pizza, a monthly business coffee meeting at the Chamber of Commerce in The Woodlands and at the Chamber of Commerce in Conroe, a Montgomery business luncheon at Pizza Shack Montgomery, and a monthly business dinner at Citizens Grill. Dates and times are listed on the website or under Events on the MCABW Facebook page.
Other programs include Professional Development and Personal Growth through the Peers Offering Women Engaging Relationships (POWER) Mentoring program. Members mentor other members in finance, social media, managing staff, marketing, and stress management. 
Throughout the year MCABW contributes to the Scholarship Fund with prize raffles the 4th Tuesday of the month at Incredible Pizza for lunch and the First Wednesday of the Month at Pizza Shack Montgomery for lunch. Every bit of the money raised goes to the scholarship fund. Ladies are welcome to attend 2 events as visitors before deciding to join MCABW. 
For more information about MCABW, please contact Carol Gooch at carol.gooch@mcabw.org, call her at 713.256.8002, or visit www.MCABW.org.