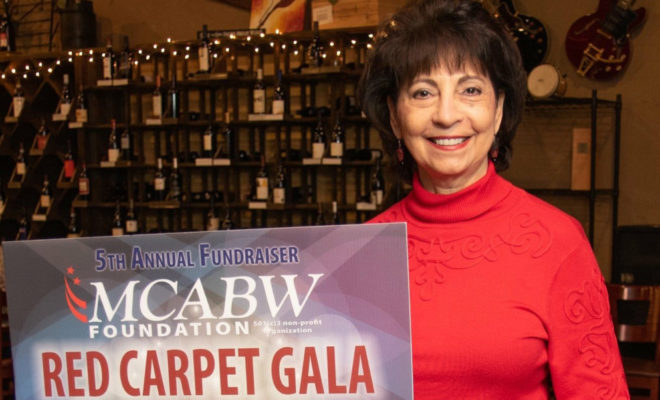 Events
MCABW's Red Carpet Gala to Benefit Local Female Graduates
By |
CONROE, TX – The Montgomery County Association of Business Women (MCABW) is hosting the 5th annual MCABW Foundation Fundraiser "The Red Carpet Gala" benefiting scholarships for female high school seniors attending school in Montgomery County. It will be held on April 4, 2019 from 6:30 p.m. to 9:30 p.m. at the April Sound Country Club, 1000 April Sound Blvd, Montgomery, TX 77356.
MCABW is a local forum for area business women to serve the community and to help grow their business. Carol Gooch founded the association in 2005 and the ladies have been serving the community for 14 years with membership topping 200 women.
"For many years, I heard women say to me that they needed a networking support system to help balance their personal and professional life. There are women coming back to the world of work after their children have grown and left home; then there are the single moms who work and need all of our support. All of these groups of women need to network together and help each other to grow their businesses," said Carol Gooch, Executive Director and Founder of MCABW.
"This is the main reason I founded the Montgomery County Association of Business Women. I want women of all ages and diverse backgrounds to come together and draw on each other's resources in order to reach their highest potential, both personally and professionally."
The MCABW Foundation, a 501(c)(3), has given away over 40 college scholarships in the past 8 years to graduating female seniors of Montgomery County High Schools. These young ladies are required to be academically at the top of their class, actively involved in their school, employed, and send in letters of recommendation with their application. Last year, MCABW received 96 applications. Most of the young ladies that have won a scholarship from MCABW were first generation college students and have a great financial need.
There are several sponsorship opportunities available along with table sponsors and individual tickets. All funds from the event will help to award more scholarships to local Montgomery County high school female seniors.
The presenting sponsor is Next Level Urgent Care. Individual tickets are $60, tables of 10 are $500, and sponsorships start at $250. Additional information, tickets, and donations towards the scholarship fund or silent auction can be made at www.MCABW.org.
MCABW dues are $100 annually including a profile listing in the online directory, a calendar of events of all local business opportunities, a free monthly evening mixer, a monthly business network luncheon at Incredible Pizza, a monthly business coffee meeting in The Woodlands and one in Conroe, a Montgomery luncheon and a monthly dinner. Dates and times are listed on the website or under Events on the MCABW Facebook page.
Other programs include Professional Development and Personal Growth through the Peers Offering Women Engaging Relationships (POWER) Mentoring program. Members mentoring other members in finance, social media, managing staff, marketing, and stress management.
The first 2 graduates in 2019 of the Power Mentoring Program were Lisa Wishoun Day of Field of Vision, LLC, and Leigh K. Freeman, Attorney at Law.
"MCABW is built on the idea of women helping women. The coaching I received in the mentorship program is a great example of putting this idea into practice that will directly benefit my firm," said Leigh Freeman. Freeman is a business law attorney in The Woodlands who counsels individuals, businesses and non-profits on corporate and transactional matters.
"Being a part of their mentor program was essential to my success. They guided me through networking opportunities, business compliance, ways to give back to our community through social services, and how to get my name out in the community as a woman owned business, as well as many other aspects," said Lisa Wishoun Day, the Founder of Field of Vision Financial Services.
Make a difference to female graduating seniors by donating, sponsoring, or attending the Red Carpet Gala April 4th at April Sound. Throughout the year MCABW contributes to the Scholarship Fund with prize raffles the 4th Tuesday of the month at Incredible Pizza.
For more information about MCABW, please contact Carol Gooch at carol.gooch@mcabw.org or call (713) 256-8002.