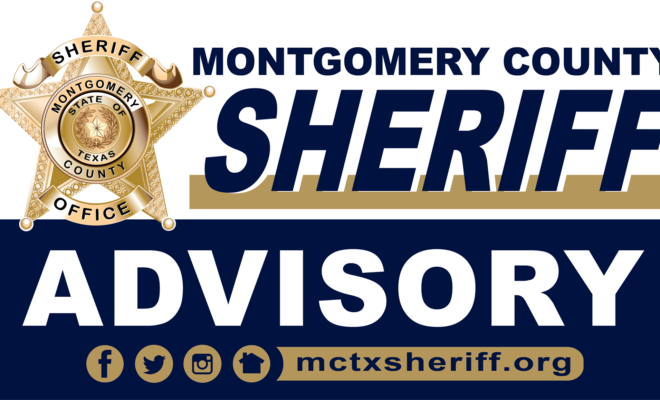 News
MCTXSheriff Arrests Suspects Burglarizing Vehicles in The Woodlands
By |
THE WOODLANDS, TX – On October 2, 2023, at approximately 2:30 am, MCTXSheriff Deputies received a call reporting a burglary of a vehicle near the intersection of Golden Sage Drive and Sylvan Forest Drive in The Woodlands, Texas. While responding, Deputies were informed that there were several suspects who were breaking into multiple vehicles and left in a dark-colored sedan. Deputies quickly converged in the area and found a vehicle that matched the given description. A traffic stop was conducted in which Deputies observed four suspects in the vehicle who were holding the stolen items.
Three adult suspects, all from Spring, Texas, were identified as Ethan Lemoine (18), Parker Finton (18), and Tristan Gayneaux (18), were placed in custody and transported to the Montgomery County Jail where they are being charged with burglary of a vehicle, a class A misdemeanor. A fourth suspect was a 16-year-old juvenile from Spring, Texas, who was transported to Montgomery County Juvenile Justice Center and is also being charged with burglary of a vehicle.
This is another great example of our Deputies' professionalism and teamwork to catch all who were involved in this incident.
SOURCE: Montgomery County Sheriff's Office