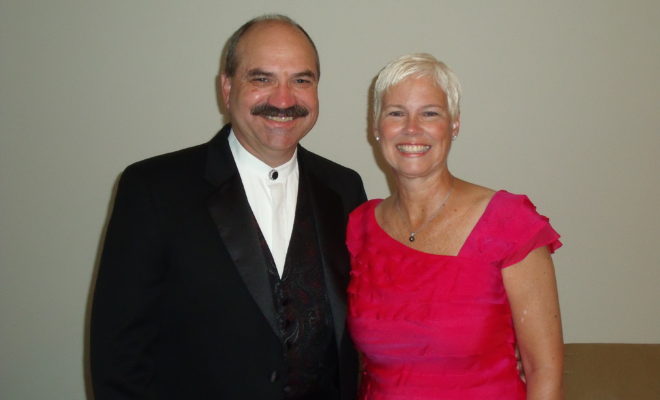 Calendar
MCYS Woodlands Blue & Silver Gala
By |
The Montgomery County Youth Services (MCYS) Blue and Silver Gala benefitting Montgomery County Youth Services is celebrating the 28th anniversary in style on Friday, November 11th, 2016 at The Woodlands Waterway Marriott Hotel and Convention Center Ballroom.
This event kicks off the 2016 Liberty Mutual Invitational Golf Classic on Saturday November 12 at the Palmer Course. The winner will be invited to attend the Liberty Mutual National Finals at TPC Sawgrass 2017.
Why Blue and Silver?
Blue is the color for child abuse prevention and silver represents the release of mental, physical and emotional issues and lights the way to the future. Blue and Silver together represent MCYS – a child's bridge from challenges today to achievements tomorrow.
MCYS will be honoring The Woodlands residents, business and community leaders Linda and Greg Freede for their many contributions to the agency and the youth of Montgomery County.
Linda was on the MCYS Board of Directors for 20 years and now chairs the MCYS Vision Council. She has been involved with the Golf Classic/Gala committees for years. Greg currently sits on the MCYS Board and has chaired the Golf Classic Tournament/Gala for 18 years.
"Montgomery County Youth Services is so grateful for the support and generosity offered by the Freedes," noted John Bracken, MCYS Chief Executive Officer. "It is the overwhelming support of companies and people like the Freedes that make this annual event and Montgomery County Youth Services so successful in making a difference for the youth in our county. Bracken continued, " We are thankful for the generous sponsorships and donations of our all of our sponsors and attendees. This has really been a huge investment in the lives of our community's underserved youth."
The event will include dinner, dancing, and a Live Auction with trips to the British Virgin Islands and Italy, as well as the Players Championship in Florida, the 2017 British Open and a getaway at the Garden of the Gods club in Colorado available for bidding.
The Fleming's Wine Dinner for 10 is back, along with a 1999 Ryder Cup Autographed Framed Print and a J.J. Watt Custom Framed Autographed Jersey.
The Blue & Silver themed Gala is black tie optional and attendees are asked to wear blue and silver.
Proceeds from the event will go to Montgomery County Youth Services (MCYS), an agency that assists troubled youth and families and provides them with resources such as counseling services, workshops and shelter.
About MCYS 
The mission of MCYS is to provide crisis counseling, shelter programs and prevention services to strengthen families, keep youth in school and prepare them to be productive citizens. The crisis counseling is offered at no cost to the families.
MCYS, a United Way Agency, provides youth and family counseling; crisis counseling; substance abuse education and prevention services; community outreach programs; and BridgeWay, an emergency shelter for abused and neglected youth in Montgomery County. MCYS is also a beneficiary of the Community Development Block Grant.
With offices in Conroe, The Woodlands, Magnolia, New Caney, and Huntsville, MCYS has been servicing Montgomery County since 1979, continuously working to help improve young lives.
For more information about MCYS, please call Michelle at 281-292-6471 or visit https://www.youthmc.org or https://youthmc.ejoinme.org/MyEvents/2016YouthServicesGolfClassicandGala/GalaTablesTickets/tabid/79 to order tickets on-line.