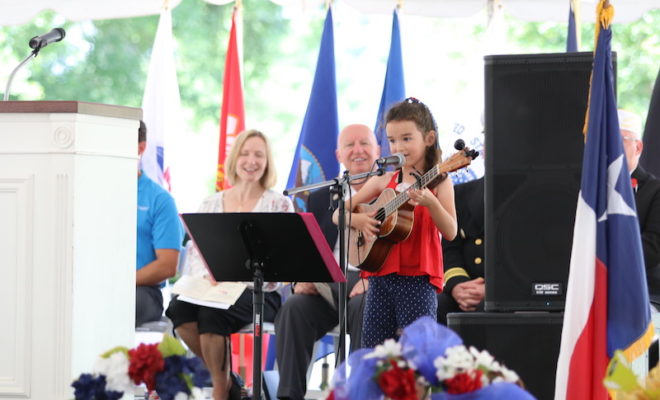 Events
The Woodlands pays tribute, honors heroes on Memorial Day
By |
On Monday, May 28, 2018, the 10th Annual Memorial Day Service was held at Forest Park The Woodlands Funeral Home and Cemetery located at 18000 I-45 S in The Woodlands. The event was free to the community and paid tribute to our heroes and freedom.
The service began at 10 a.m. and was dedicated to the brave men and women of the United States Armed Services and public servants. The large audience had the opportunity to witness a presentation of colors by the Montgomery County Fire Chiefs Association Honor Guard, parade of wreaths, patriotic music and performances, and words from Everett Ison of Veterans of Foreign Wars Post 12024, Reverend Joy Johnston of The Woodlands UMC, Lt. Cmdr. Charles Michael Abell, Congressman Kevin Brady, and the Forest Park staff.
Watch moments from the event captured by Hello Woodlands:

Following the service, attendees enjoyed a lunch under the patio at Forest Park The Woodlands Funeral Home.
View photos from the event on the Hello Woodlands Facebook page!
Learn more about Forest Park The Woodlands Funeral Home and Cemetery at https://bit.ly/HelloForestPark