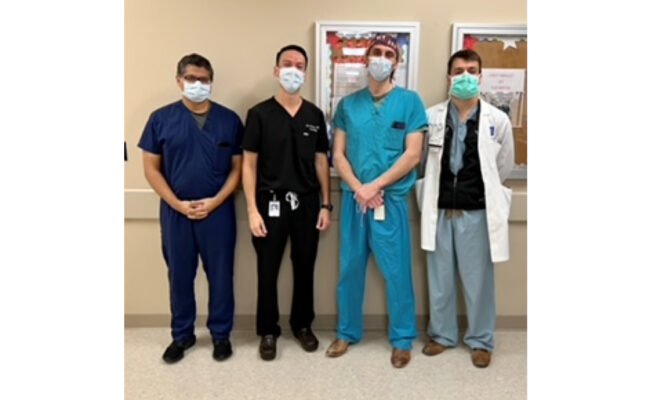 Health
Memorial Hermann brings Advanced Heart Care to The Woodlands with Minimally Invasive Mitral Valve Repair Procedure
By |
THE WOODLANDS, TX – Cardiologists at Memorial Hermann The Woodlands Medical Center performed their first minimally invasive Transcatheter Edge-to-Edge Repair (TEER), a procedure that repairs a mitral heart valve without traditional open heart surgery.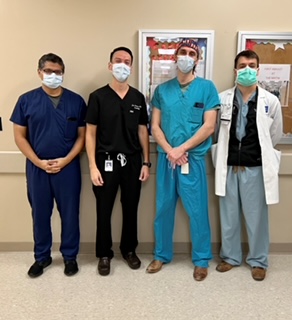 "This procedure is truly life-changing for our patients," said Dr. Giridhar Vedala, diagnostic cardiologist, Memorial Hermann The Woodlands Medical Center. "It improves their quality of life and reduces hospitalizations for heart failure by 50 percent."
The mitral valve controls blood flow between the two left chambers of your heart. When the valve leaks, it doesn't close completely causing less blood to be pumped from the heart to the rest of the body. Nearly 30 percent of patients with heart failure have a significantly leaky mitral valve. If left untreated, a leaky valve can lead to heart failure and even death.
"Almost half of the mitral regurgitation patients are not good candidates for open heart surgery due to underlying factors such as comorbidities or age," said Dr. Jose Chavez, an interventional cardiologist, Memorial Hermann The Woodlands Medical Center. "This is a minimally invasive way to repair the mitral valve for those patients. Plus, the recovery time is quicker too."
TEER is an alternative to open heart surgery. Doctors can repair a mitral valve using a small device that connects parts of the valve together to limit leakage. Doctors access the mitral valve with a catheter, and through real-time imaging, the clip is guided through the catheter and then attached to the mitral valve to help close it. The procedure can be done in as little as 1 to 2 hours.
Memorial Hermann The Woodlands Medical Center is the third Memorial Health System facility to offer the procedure, along with Memorial Hermann-Texas Medical Center and Memorial Hermann Memorial City Medical Center.