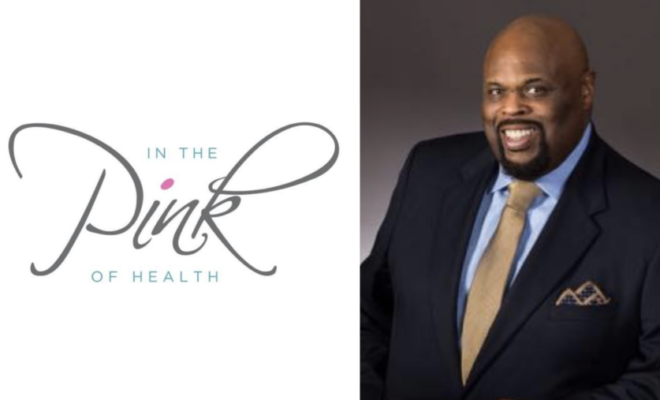 Events
Memorial Hermann In the Pink of Health Announces 2019 Speaker
By |
THE WOODLANDS, TEXAS – Memorial Hermann's In the Pink of Health committee recently announced Dr. Rick Rigsby will be the keynote speaker for this year's 19th Annual Memorial Hermann In the Pink of Health Luncheon on Friday, October 18, 2019.
"We are thrilled to have Dr. Rigsby as the keynote speaker this year. He is an inspiring, impassioned leader and advocate. We appreciate the fact that he speaks so openly about the loss of his first wife to breast cancer," saidIn the Pink of Health co-chair Debra Cooper.
"We have come so far in research and cure rates for breast and ovarian cancer, but there are still women who lose their battle every day. The money we raise goes towards closing that gap and saving our sisters, mothers, grandmothers, daughters and friends," said In the Pink of Healthco-chair Dee Gelisomini.
"For years, our In the Pink of Health committee has focused on inspiring and encouraging attendees so that when they leave, they can take what they heard and integrate it into their own lives and The Woodlands community," said Josh Urban, senior vice president and CEO of Memorial Hermann The Woodlands Medical Center.  "We believe hearing from Dr. Rigsby, his personal perspective and experience during the course of his wife's treatment, and then the hope that he has found will inspire many."
Following a successful career as a television news reporter for a CBS affiliate in Northern California, Dr. Rigsby earned his Master's degree from California State University, Chico, followed by his Doctorate from the University of Oregon. Graduate school was followed by two decades as a college professor—the last 14 years at Texas A&M University—where he also served as character coach and chaplain for the Aggies football team.
Dr. Rigsby experienced the heartbreak of losing his wife, Trina, to breast cancer in 1996.  Today, he is remarried and focuses his attention on empowering people worldwide—from presenting leadership principles in Nigeria to speaking to Fortune 500 companies in the Americas, Europe and Canada. When he is not working or participating in a wide variety of charitable events, Rigsby can be found on the golf course and enjoys spending time with his wife Tracie and two sons.
Founded in 2001, Memorial Hermann In the Pink of Health raises money to be reinvested into the greater Montgomery County area to fund cancer-related programs and services for patients and their families. The 2019 Memorial Hermann In the Pink of Health luncheon, which hosts upwards of 1,200 attendees, is currently scheduled for Friday, October 18th at The Woodlands Waterway Marriott. To learn more about event sponsorship and securing a table, visit inthepinkofhealth.org or call 713.897.PINK (7465), or email inthepink@memorialhermann.org for more information.