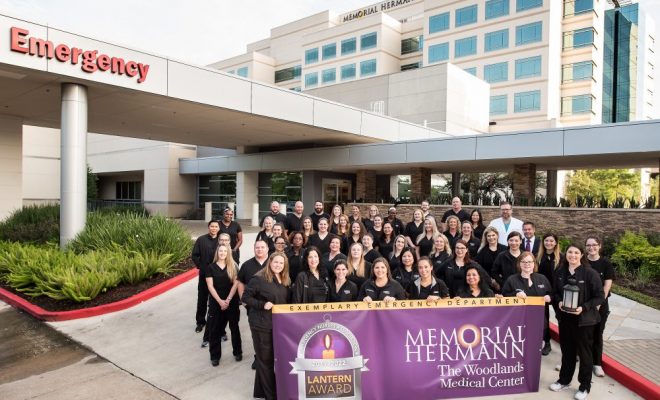 Health
Memorial Hermann The Woodlands & Cypress Receive 2019 Lantern Award for Emergency Care
By |
HOUSTON, TX – Memorial Hermann The Woodlands Medical Center and Memorial Hermann Cypress Hospital were named recipients of the Emergency Nurses Association's (ENA) 2019 Lantern Award for demonstrating exceptional and innovative performance in leadership, practice, education, advocacy and research. The hospitals were among 28 emergency centers recognized nationally by the ENA, and the only two in Texas recognized.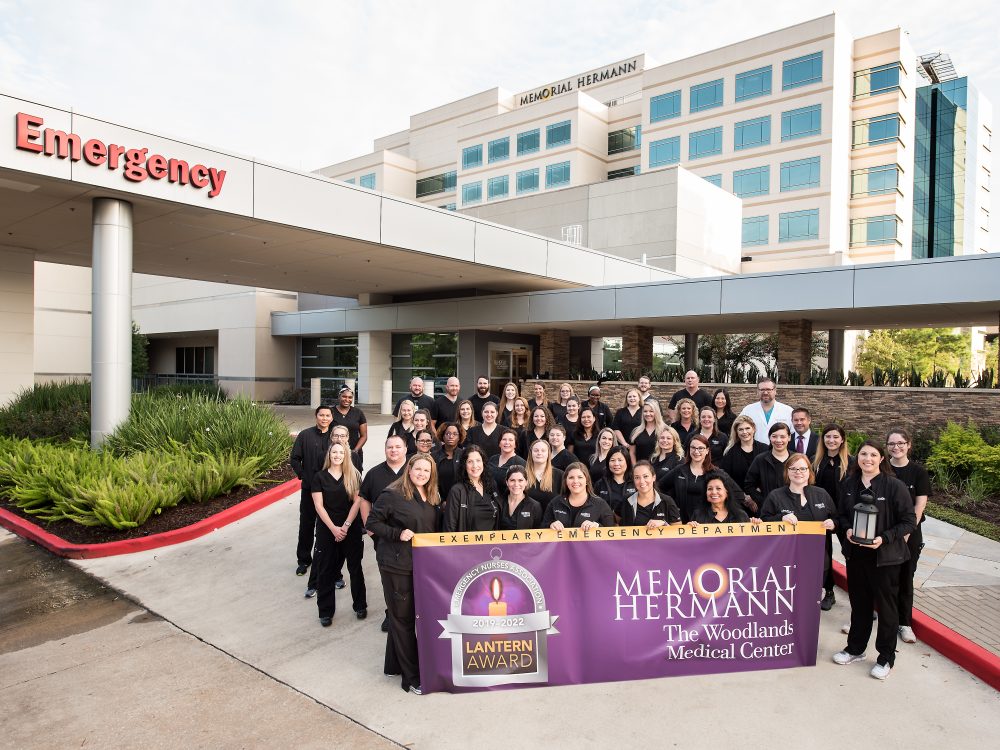 The Lantern Award showcases an ER's accomplishments in incorporating evidence-based practice and innovation into emergency care. As part of the application process, ERs are encouraged to share stories which highlight a commitment to care of patients, as well as the well-being of nursing staff. The award comes with a three-year designation.
"As a Magnet-designated hospital, our nursing staff is continually seeking ways to improve care delivery and patient outcomes," said Ulrike Beelar, Director of Emergency Services at Memorial Hermann The Woodlands. "It is always humbling to be recognized for hard work and perseverance and a sincere honor to be acknowledged by the ENA with the Lantern Award, but the true reward is improved outcomes for our patients." 
Memorial Hermann The Woodlands developed emergency services programs in collaboration with interdisciplinary partners and community partners, including emergency medical service agencies. The team implemented evidence-based strategies that improved the patient experience and expedited patient care delivered to stroke and heart attack patients.
The Memorial Hermann Cypress Emergency Center developed strategies aimed at medication safety, trauma care, and staff development. It also focused on initiatives to improve disaster preparedness and improve communication during the transfer and acceptance of patients admitted through the ER.  
"This achievement was made possible through effective collaboration among all nursing departments as well as outstanding employee and physician engagement," said Jacquelyn Bogard, Director of Emergency Services at Memorial Hermann Cypress. "We are honored to have been selected for the first time as a Lantern Award recipient."
Memorial Hermann The Woodlands and Memorial Hermann Cypress will be recognized in upcoming ENA publications, on the ENA website and at Emergency Nursing 2019, the association's annual conference, in Austin, Texas.