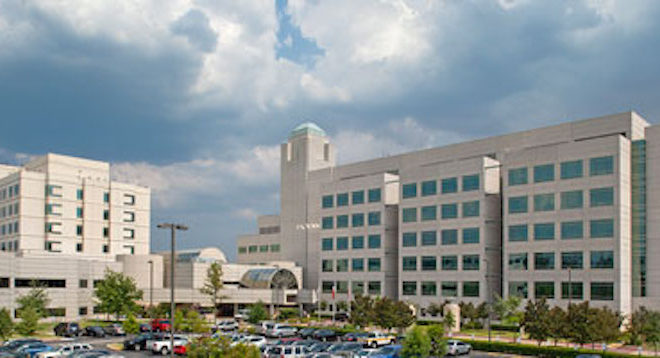 Health
Memorial Hermann To Update Visitor Policy, Effective Feb. 11
By |
HOUSTON (Feb. 10, 2021) – Memorial Hermann recognizes the importance of family support in the healing process and effective Thursday, February 11, the health system will begin allowing one adult (18 and over) visitor per patient per day. This new policy applies to their hospitals, as well as TIRR Memorial Hermann and Katy Rehab.
Pediatrics* will allow two adult visitors (18 and over) per patient per day and one adult (18 and over) overnight visitor will be allowed for Labor & Delivery and pediatric patients. (*Updated 2/11/21)
Memorial Hermann's outpatient facilities, including Memorial Hermann Imaging Centers, Memorial Hermann Breast Care Centers, Memorial Hermann Sports Medicine & Rehabilitation locations and Memorial Hermann Medical Group clinics will continue to enforce a no-visitor policy with very limited exceptions until further notice to ensure social distancing can be achieved in waiting areas. University Place, a Memorial Hermann Skilled Nursing Facility and independent adult living community, continues to adhere to the state's guidelines for nursing center visitation.
All visitors will be required to clear a health screening and will be provided a mask to wear upon entry and throughout their entire visit. Additional details of the updated visitor policy include:
One visitor (18 and over) will be allowed per patient per day.

Age restrictions do not apply to visitors under 18 who present in the Emergency Center with a patient. Minors who accompany Emergency Center patients may remain with the patient.
Visiting hours for all Memorial Hermann hospitals, TIRR Memorial Hermann and Katy Rehab are 9 a.m. to 8 p.m.

Visitors of Day Surgery patients will be allowed to remain onsite until the patient is discharged as long as social distancing is not compromised in the waiting area.
No overnight visitors are allowed.
One adult (18 and over) visitor per day for patients in contact isolation. No visitors for patients in droplet, airborne or a combination of isolation precautions.
Family members may visit patients in hospice or supportive medicine care.
Visitors may utilize hospital cafeterias and cafés.
Very limited compassionate exceptions to the modified visitor policy will be made for areas including but not limited to the NICU, Pediatrics and Labor & Delivery, and will be managed by each facility.
Memorial Hermann continues to encourage the use of video chat programs on your personal device to visit with loved ones who cannot visit in person.
For more information and details on the updated visitor policy, visit their website.
Source: Memorial Hermann