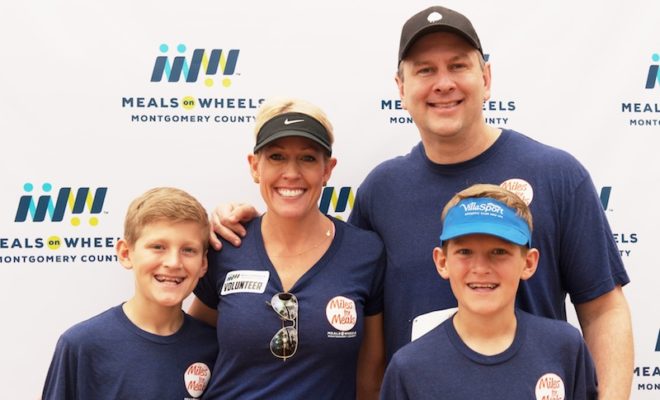 Events
Miles for Meals 5K set for February 17 to benefit Meals on Wheels
By |
Conroe, TX –  The 2nd annual Miles for Meals 5K run/walk benefiting Meals on Wheels Montgomery County will be held Saturday, February 17, 2018 at the B-52 Brewing Company in Conroe.
Meals on Wheels Montgomery County (MOWMC) has announced that the Presenting Sponsor for the second year in a row is The Woodlands Dermatology Associates. Patient-First Dental Care has signed up again as a Kilometer Sponsor.
This family-friendly chip timed event welcomes runners, walkers, strollers and leashed dogs. Each participant will receive a souvenir pint mug, t-shirt and two drink tickets for beer, lemonade or root beer.  The course will begin and end at the B-52 Brewing Company located at 12470 Milroy Lane.
Winners' medals will be awarded to the top three finishers (male/female) in the following age groups: Under 15, 15-19, 20-29, 30-39, 40-49, 50-59, 60-69 and 70+
The race is limited to 700 runners and sold out three weeks early last year. Those interested are encouraged to sign up soon. Early bird registration is available through December 31, 2017 at www.mowmc.org/miles-for-meals.
Early bird pricing is $35 for individuals, $125 for a team of four, and kids under five are free.
"We are excited to announce our second annual Miles for Meals fundraiser," said Bonnie Pfrenger, Director of Development for Meals on Wheels Montgomery County. "Last year's inaugural event was a huge success as it attracted 500 participants and surpassed our original goal by raising $38,000. Since last year's event sold out early, we've increased to 700 spots. We encourage folks to register early and come out for a day of fun and support local homebound seniors. Together we can make a difference in the lives of this fragile population."
For more information and to inquire about sponsorships, please contact Sarah Redfield, Development Coordinator at MOWMC, at (936) 756-5878 or sarah@mowmc.org.
The mission of Meals on Wheels Montgomery County is to improve the lives of the homebound elderly of Montgomery County by providing home-delivered meals and transportation services. Serving 550 people each weekday, MOWMC helps aging neighbors in our community remain well nourished, connected to the community, and independent within the comfort of their own home.
For more information about Meals on Wheels Montgomery County, visit www.mowmc.org.
PHOTO: The Hyman family at the 2017 Miles for Meals 5K.
Source: Liz Grimm, Meals on Wheels Montgomery County