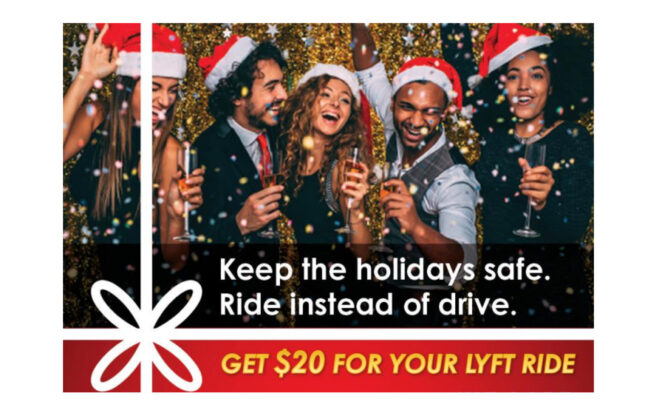 News
Montgomery County District Attorney's Office Shares Lyft Code for Safe Holiday Rides
By |
Make it home for the holidays! If you are planning to drink, you need to plan ahead for how you will get home. Help keep the holidays safe by riding, not driving, when drinking this season.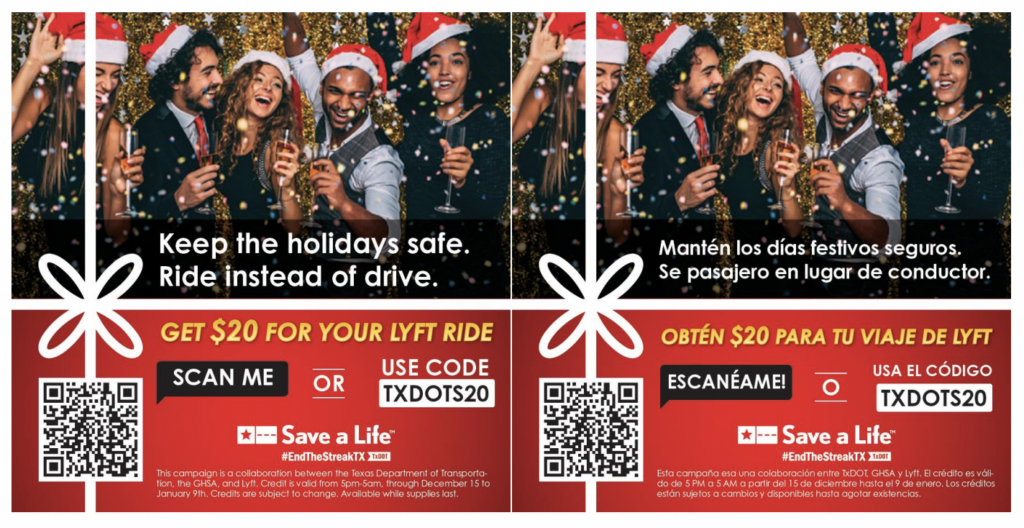 TxDOT is giving $20 Lyft credits while supplies last through January 9, 2023. You can scan the QR code or use the code "TXDOTS20" to use this code. This code can be used anywhere in the Houston District (Harris County, Montgomery County, Galveston County, Fort Bend County, Brazoria County, and Waller County). This partnership is between TxDOT, Governors Highway Safety Association, Lyft, and Responsibility.org.
For those who still choose to drink and drive, know that the Montgomery County District Attorney's Office is increasing our No Refusal Operations to ensure we obtain scientific evidence in all DWI cases.
Brittany Hansford, Vehicular Crimes Chief, said "There is never a good excuse for getting behind the wheel impaired, but now you are getting a benefit to do the right thing. Please take advantage of this Lyft code and make it home safely for the holidays."