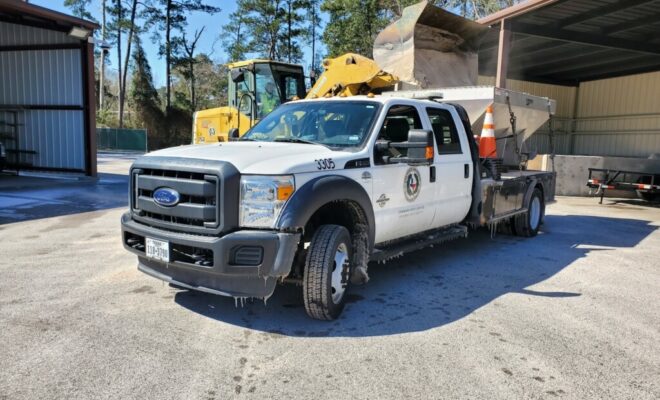 Photo Credit: Office of Precinct 3 Commissioner James Noack
News
Precinct 3 Crews prepared for impending Arctic Front
By |
An arctic cold front is expected to arrive in Southeast Texas Thursday, bringing strong winds with gusts up to 40-plus mph while plunging temperatures into the high teens by Thursday night.
Local meteorologists are predicting the third-coldest Christmas in Houston-area history, with subfreezing temperatures Thursday through Monday.
While freezing precipitation and snow are unlikely over Christmas weekend, Precinct 3 Commissioner James Noack's Office is prepared to respond to any conditions affecting roads and the safety of motorists. The Precinct 3 office always has a crew on call 24/7; and all workers will be available, as needed, over the holiday weekend to serve the residents of Precinct 3.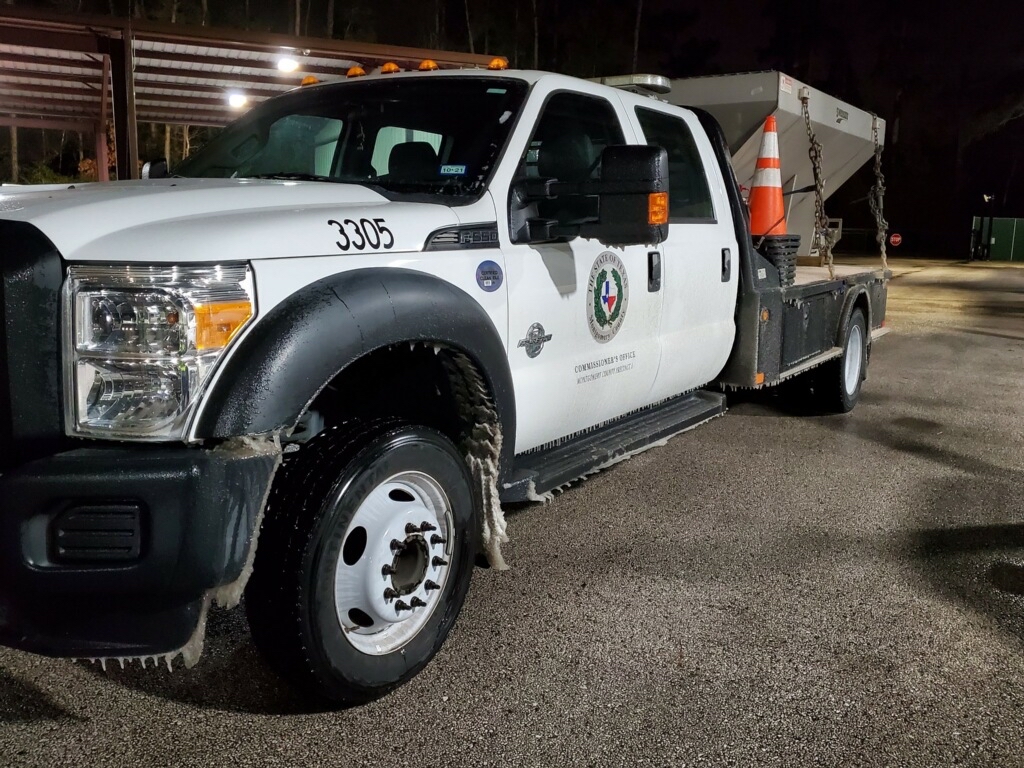 With the hard freeze approaching, residents are reminded to take all necessary steps to safeguard their homes, including winterizing pipes and plumbing as well as protecting pets, plants and pools.
To report issues regarding roads, roadside drainage, traffic signs and signals or other traffic safety concerns, call the Precinct 3 Commissioner's Office at 936-522-9300, ext. 3, or download the P3 Works app:
Source: Andrew DuBois, Office of Precinct 3 Commissioner James Noack