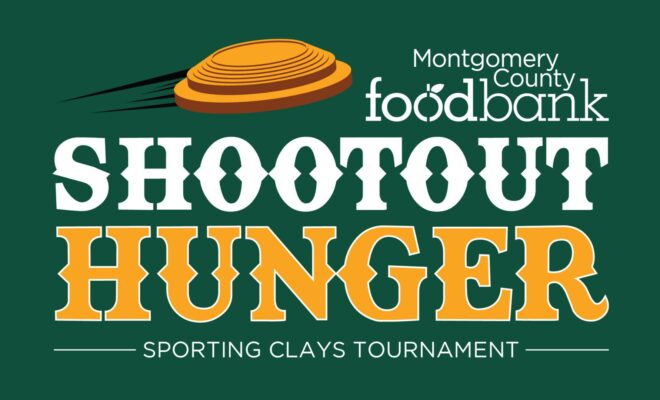 Events
Montgomery County Food Bank to Host 10th Annual Sporting Clays Tournament
By |
CONROE, TX – Montgomery County Food Bank is aiming high for its 10th annual Shootout Hunger sporting clays tournament on September 16, 2022 at Blackwood Sporting Co. located at 11400 FM 2854 Rd, Conroe, TX 77304. Shootout Hunger raises awareness and funds to help provide food for hungry children, families, and seniors in Montgomery County. Every $1 raised helps Montgomery County Food Bank provide up to 5 meals to those in need.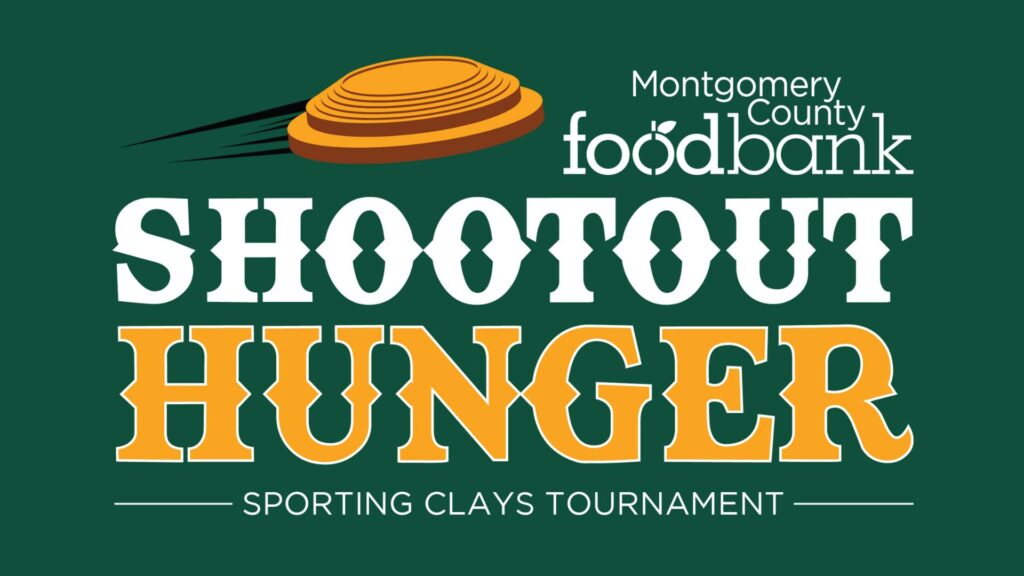 Montgomery County Food Bank encourages both shooters and non-shooters to attend the event. The tournament features an auction, raffle, team photos, awards ceremony, and breakfast and lunch for attendees. There are numerous sponsorship opportunities available, however, this popular event sells out quickly so early reservations are strongly encouraged.
Event Details:
Registration opens at 7:30 a.m.
Welcoming remarks & safety briefing begins at 8:45 a.m.
Sporting clays tournament begins at 9:00 a.m.
Raffle drawings, awards presentation and lunch begin around 12:00 p.m.
Participants will shoot 100 clay targets.
All participants are responsible for bringing their own gun and safety glasses.
Montgomery County Food Bank provides ear plugs, 12 gauge ammo (only), (1) golf cart per 4-shooter team, breakfast and lunch.
For the fifth year in a row, Cowboy Kia is the Presenting Sponsor of Shootout Hunger. Montgomery County Food Bank's generous community partners and sponsors, like Cowboy Kia, raise much needed funds for Montgomery County residents in need. This year's event is also made possible by Shootout Hunger Committee members Cheri Huber, Dan Roberts, George Waggoner, Heath Konesheck, Rick Botello and Wayne Cox.
"Each year, we depend on community fundraising events like Shootout Hunger to help directly serve our community," said Kristine Marlow, President and CEO of Montgomery County Food Bank. "With the steady rise of the cost of groceries, fuel and other necessities, our need for donations and support remains high as we work to meet the increased need for food assistance throughout the county. We are grateful for Cowboy Kia's renewed support as our Shootout Hunger Presenting Sponsor."
"Cowboy Kia is honored to once again be the Presenting Sponsor of Shootout Hunger," said Mark Compton, General Manager of Cowboy Kia. "We are committed to serving our community and look forward to the impact this year's tournament will make in the lives of those in need."
For companies working on ESG and CRA efforts, supporting the Food Bank addresses both environmental and social issues. Not only does Montgomery County Food Bank fight to end food insecurity, but it also combats food waste which contributes to 6.7% of global greenhouse gas emissions.
Interested sponsors, teams, and individual shooters and non-shooters are encouraged to make their reservations online at mcfoodbank.org/shootouthunger or contact Kathy Rifaat, Director of Development for Montgomery County Food Bank, at krifaat@mcfoodbank.org or 936-271-8822.

Montgomery County Food Bank is a nonprofit, hunger relief organization dedicated to uniting the community to fight hunger. Montgomery County Food Bank provides meals to families, seniors and children who lack access to wholesome nourishing food through a network of 70+ partner agencies, local school districts and community partners. Through partnerships with local retailers and wholesalers, Montgomery County Food Bank receives and purposefully distributes donated and surplus food. True to its mission, Montgomery County Food Bank works alongside volunteers, corporate and community partners, and nonprofit agencies to build a community where everyone has access to sufficient, nutritious food.
Montgomery County Food Bank is a 501(c)(3) nonprofit organization, partner of Houston Food Bank, member of Feeding Texas and distribution partner of Feeding America.