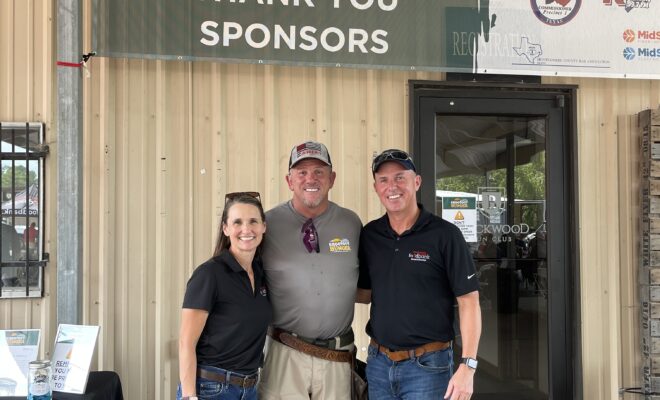 Events
Montgomery County Food Bank's Shootout Hunger Proceeds to Provide up to 900,000 Meals for Those in Need
By |
MONTGOMERY COUNTY, TX – Montgomery County Food Bank (MCFB) held its 11th annual Shootout Hunger sporting clays tournament, presented by Cowboy Kia, on September 15, 2023 at Blackwood Sporting Co. in Conroe. The sold out event's proceeds will help provide up to 900,000 meals for hungry children, families and seniors in Montgomery County. With Montgomery County Food Bank's sourcing and buying power, every dollar raised helps provide up to four meals for those in need.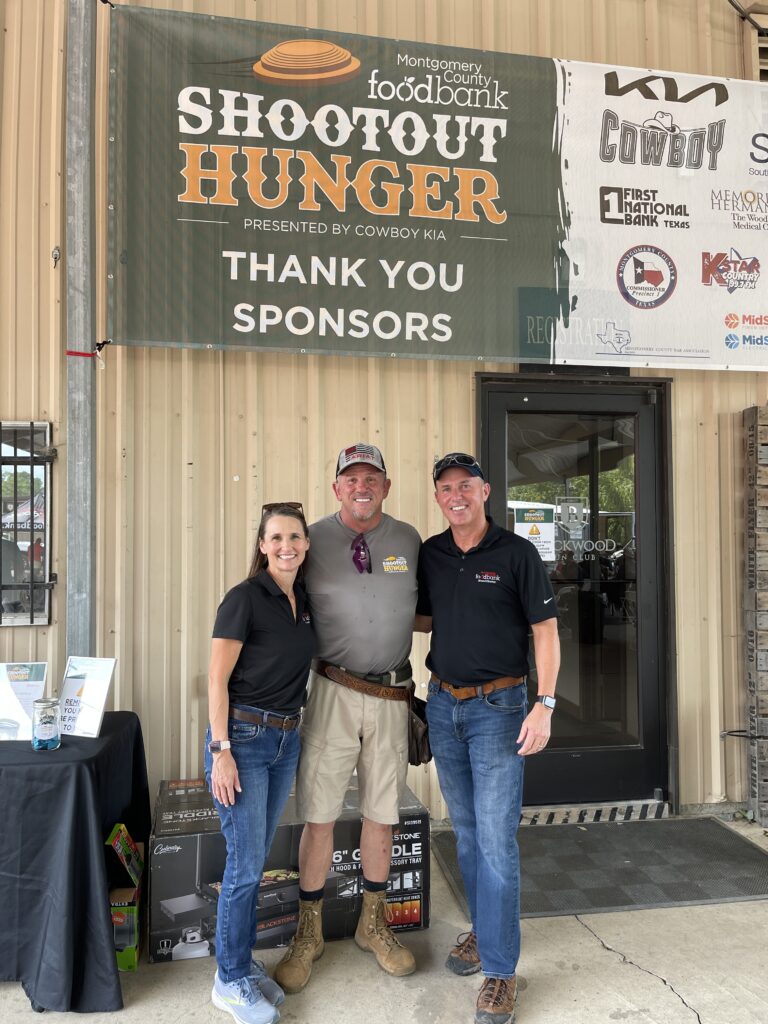 Fifty-six teams, including over 200 shooters, participated in the tournament to benefit the Food Bank and the tens of thousands of food insecure people MCFB serves monthly. Top sponsors included Cowboy Kia, H-E-B, SeAH Steel, Southwestern Energy and Woodforest National Bank.
The event also featured breakfast, lunch, raffle prizes, and an awards ceremony.
"We're so grateful for the success of this year's Shootout Hunger event. An impact that wouldn't have been possible without our sponsors, participants and volunteers," said Kristine Marlow, President and CEO of MCFB. "It's heartwarming to witness our community come together in support of our mission."
For more information about Montgomery County Food Bank and its upcoming events, please visit mcfoodbank.org.

Montgomery County Food Bank is a nonprofit hunger relief organization dedicated to uniting the community to fight hunger. Montgomery County Food Bank provides meals to families, seniors and children who lack access to wholesome nourishing food through a network of 80+ partner agencies, local school districts and community partners. Through partnerships with local retailers and wholesalers, Montgomery County Food Bank receives and purposefully distributes donated and surplus food. True to its mission, Montgomery County Food Bank works alongside volunteers, corporate and community partners, and nonprofit agencies to build a community where everyone has access to sufficient, nutritious food.
Montgomery County Food Bank is a 501(c)(3) nonprofit organization, partner of Houston Food Bank, member of Feeding Texas and distribution partner of Feeding America.