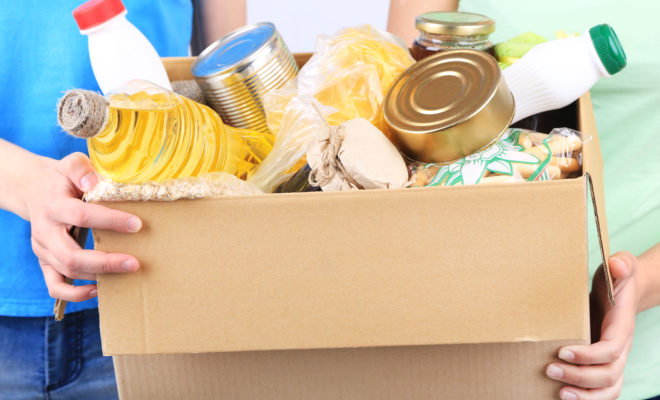 Hurricane Harvey
Food Bank partners with long term disaster food pantries for continued Hurricane Harvey relief
By |
Montgomery County, Texas – As we roll into the upcoming spring season, the devastation and impact of Hurricane Harvey's wrath from last August still remains. In addition to rebuilding or re-establishing their homes, many folks are still in need of basic necessities – namely food – until they can get back on their feet.
In support of that need, the Montgomery County Food Bank is partnering with other county-wide organizations to support their long-term disaster food pantries.
"As we all know, there are still so many Montgomery County residents dealing with the aftermath of Hurricane Harvey," said Allison Hulett, President and CEO of Montgomery County Food Bank. "The flood waters have long receded, but we will be managing those effects for many months, if not years, to come through our organization's support of local food pantries for the on-going need."
Hulett urges residents who were affected by Hurricane Harvey and need food to visit one of the following long-term disaster food pantries:
CRISIS ASSISTANCE CENTER
1022 McCall Street, Conroe, Texas 77301
936.539.9211
Tuesday – Friday 8:30 am – 11:30 am; 1 pm – 4 pm
EAST TEXAS DREAM CENTER
301 S. 1st Street, Conroe, TX 77301
281.601.6800
Friday 2 pm – 4 pm
GATEWAY BAPTIST CHURCH
2930 Rayford Road, Spring, Texas 77386
281.363.4500
Saturday 8 am – 10 am
LAKE CHURCH
1701 McCaleb Road, Montgomery, TX 77316
361.500.2296
1st and 3rd Saturday of each month 8 am – 11 am
MISSION NE
22098 Loop 494, New Caney, TX 77357
281.354.1200 ext 202
Tuesday – Thursday 9 am – 11 am
NEW BEGINNINGS BAPTIST CHURCH
16715 Main Street, Splendora, TX 77372
832.401.6989
Thursday 8 pm – 5 pm
NEW CANEY IGLESIA ADVENTISTA
19893 FM 1485 Rd, New Caney, TX 77357
713.793.6767
Thursday 2 pm – 6 pm
PEACH CREEK
25963 FM 1485 East, New Caney, TX 77357
281.399.9025
1st and 3rd Tuesday 10 am – Noon
ST. ANTHONY'S OF PADUA CATHOLIC CHURCH
7801 Bay Branch Drive, The Woodlands, TX 77382
832.482.4210
Monday and Thursday 9 am – noon, & Saturday 11 am – 1 pm
SOCIETY OF SAMARITANS
31355 Friendship Drive, Magnolia, Texas 77355
281.259.8452
Monday, Wednesday & Friday 10 am – 2 pm, Tuesday & Thursday 10 am – 4 pm
Montgomery County Food Bank began in 1985 as a door-to-door operation run out of car trunks by a small group of volunteers wanting to serve those in need in their community. Throughout the past 30 years, generous donors have built it into an organization capable of distributing over 10 million pounds of food annually. The Food Bank also hosts mobile food pantries and food fairs, offers nutritional education programs and emergency assistance, and provides meal programs for senior citizens.
Montgomery County Food Bank is 501(c)(3) chartered by the state of Texas and is a member of the Texas Food Bank Network and Feeding America. Its headquarters is located at 1 Food For Life Way in Conroe, near Hwy. 242 and I-45, just north of The Woodlands.
For more information, to book a tour or volunteer at the facility, or to make a monetary donation or food contribution, visit www.mcfoodbank.org or call 936.271.8800.