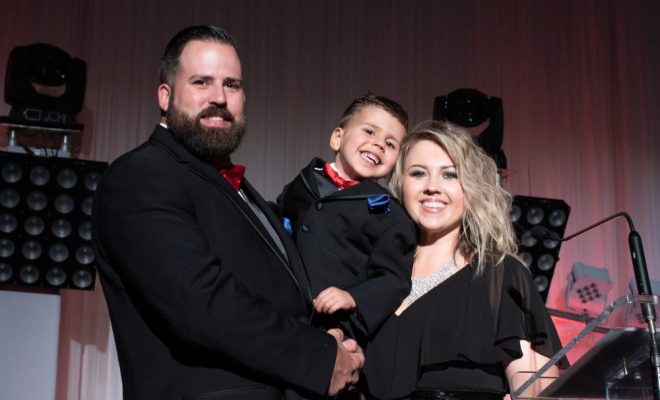 Lifestyle
Montgomery County Heart Ball Raises over $500,000 for Heart Research
By |
THE WOODLANDS, TX – The American Heart Association (AHA) hosted the 25th Anniversary Montgomery County Heart Ball on Saturday, February 22nd and raised over half a million dollars to fund its research and education programs that will change communities and ultimately save lives from heart disease and stroke. Held at The Woodlands Waterway Marriott Hotel and hosted by the AHA Montgomery County Board of Directors, community members, AND medical professionals, past Heart Ball chairs and corporate leaders gathered for an unforgettable evening celebrating the arts, culture, and philanthropic spirit of Montgomery County.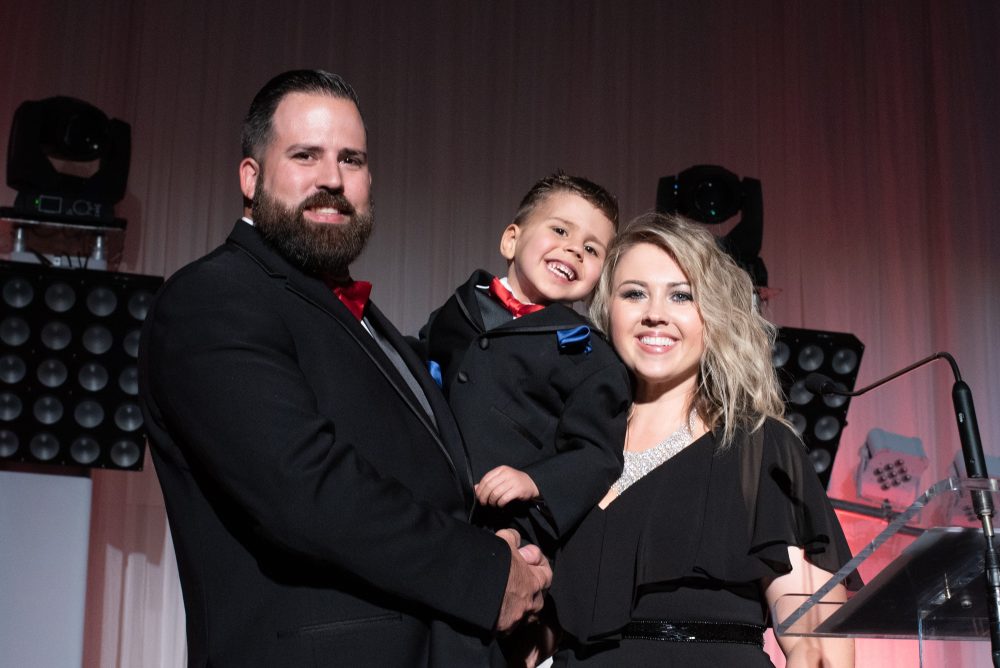 This year's theme, "The Gift of Time," highlighted the importance of time, and how we all want more time to laugh, love, and make a difference. Those invaluable, extra moments can impact our communities and help rid our world of heart disease and stroke.
A survivor video featuring three-year-old Heart Warrior, Carl Thomas (C.T.) Griffin, was shared with the audience. Shortly after birth, C.T. was diagnosed with hypoplastic left heart syndrome, with an enlarged left ventricle, that caused extreme heart failure. His parents, Kayla and Carl, spoke about the journey they never expected, and how innovation and medical advancements have given their family the most precious gift of all – the gift of time. The Griffins were honored in the video, filling guests with hope and a reminder of the reason to celebrate the lifesaving work of AHA, and to continue to support the mission with gifts of time and resources.
The impactful evening also included a surprise performance by students from the TUTS Humphreys School of Musical Theatre, highlighting the "Gift of Time" theme. Rounding out the program, attendees participated in a live auction with luxury packages ranging from an Aspen ski vacation, a staycation on Market Street in The Woodlands, and a special painting by three-year-old Heart Warrior, C.T. Griffin. The evening was capped off when things got lively on the dance floor as the band In10city kept partygoers on their feet for the rest of the night.
The black tie affair benefitted the AHA, which is devoted to saving people from heart disease and stroke – America's number one and number five killers. The Montgomery County Heart Ball Honoree was Montgomery County Hospital District. The Presenting Local Sponsor was Woodforest National Bank, the Platinum Sponsor was U.S. Anesthesia Partners, and Legacy Supporters were Suzanne and Bob Potter.
The American Heart Association is a leading force for a world of longer, healthier lives. With nearly a century of lifesaving work, the Dallas-based association is dedicated to ensuring equitable health for all. We are a trustworthy source empowering people to improve their heart health, brain health and well-being. The organization collaborates with numerous organizations and millions of volunteers to fund innovative research, advocate for stronger public health policies, and share lifesaving resources and information. For more information, visit heart.org, or call 1-800-AHA-USA1.