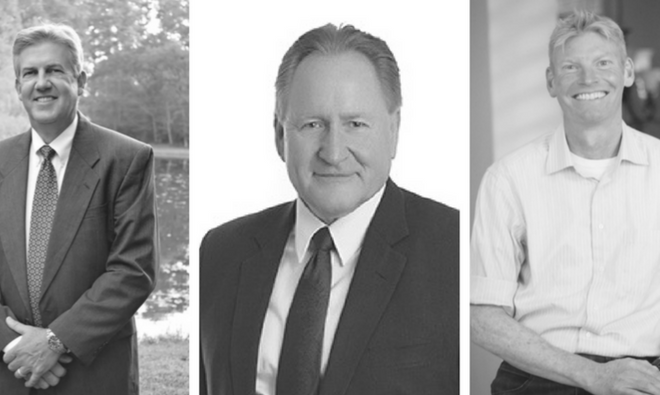 Events
Montgomery County Judge Candidate Forum
By |
The Woodlands, Texas – The Woodlands Area Chamber of Commerce will host a Candidate Forum for the race for Montgomery County Judge. This forum is scheduled for Friday, January 19, 2018 from 8:00 a.m. – 9:15 a.m. at The Woodlands Area Chamber of Commerce.
Hello Woodlands broadcasted the forum LIVE on Facebook:

"Hosting candidate forums aligns with one of our four core functions, advocating for business," says Lupe Cuellar, director of government affairs at The Woodlands Area Chamber of Commerce. "The Woodlands Area Chamber offers opportunities for our members to meet and engage with our elected officials at all levels of government."
All three filed candidates for Montgomery County Judge have confirmed attendance at this time; Craig Doyal, Mark Keough and Jay Stittleburg. The forum will be moderated by Andy Dubois with The Woodlands Villager.
The duties for Montgomery County Judge are to preside over Montgomery County Commissioner's Court. The Montgomery County website describes: The Statutory duties and responsibilities of county officials in Texas are numerous. County government's principal focus is on the judicial system, health and social service delivery, law enforcement, and road construction. The Commissioners Court is the governing body of the county. The Texas Constitution specifies that the court consists of a county judge and four county commissioners elected by the qualified voters of individual commissioners' precincts. Many state administrative responsibilities rest with the court. The Commissioners Court serves as both the legislative and executive branches of county government and has budgetary authority over all county departments, including those headed by other elected officials.
March 6, 2018 Primary Elections – ​Early Voting Dates and Times 
Tuesday, February 20 – Friday, February 23: 8:00 am – 5:00 pm
​Saturday, February 24: 7:00 am -7:00 pm
​Sunday, February 25: 12:00 pm – 5:00 pm
​Monday, February 26 – Friday, March 2: 7:00 am – 7:00 pm
For more information and registration, visit www.WoodlandsChamber.org/JUDGE or contact Lupe Cuellar at Lupe.Cuellar@woodlandschamber.org, 281.367.5777.