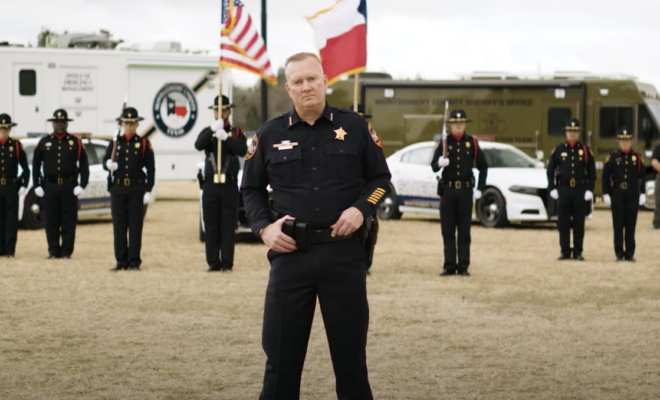 Photo Credit: Montgomery County Sheriff's Office
News
Montgomery County Sheriff's Office debuts "The Call" recruiting video: A Journey from Detention Officer to Deputy
By |
Today the Montgomery County Sheriff's Office debuted a new recruiting video titled "The Call"! Men and women within the agency completed the tremendous project after many months of work.
In the video, you'll follow a young applicant's journey from Detention Officer to Deputy and witness other supporting roles in the agency that show the human side of the calling and dedication to public safety.
Public service is not just a job – it's a calling. If you're ready to answer "The Call" with Montgomery County Sheriff's Office, visit www.mctxsheriff.org.
Source: Lieutenant Scott Spencer, Administrative Services Division, Montgomery County Sheriff's Office