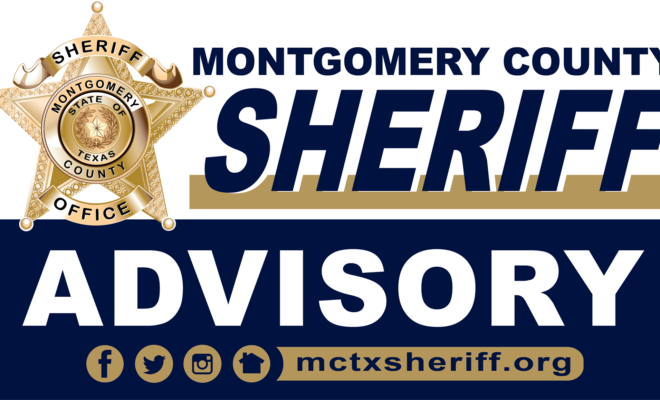 News
Montgomery County Sheriff's Office investigates Shooting on Beth Lane in Magnolia
By |
On July 18, 2023, at approximately 2 p.m., Deputies responded to an assault with a firearm call at a business in the 12000 block of Beth Lane in Magnolia. Upon arrival, Deputies located a male with multiple apparent gunshot wounds who was transported to a nearby hospital to undergo surgery. 
The Montgomery County Sheriff's Office Homicide and Violent Crimes Detectives, along with Crime Scene Investigators, responded to the scene and are currently conducting their investigation. Preliminary investigation indicates that the altercation occurred between the business owner and a customer.
This is an isolated incident with no threat to the public. Charges are pending the results of the investigation, and no further information is available for release.
Source: Travis Wood, Specialist, Montgomery County Sheriff's Office, Administrative Services