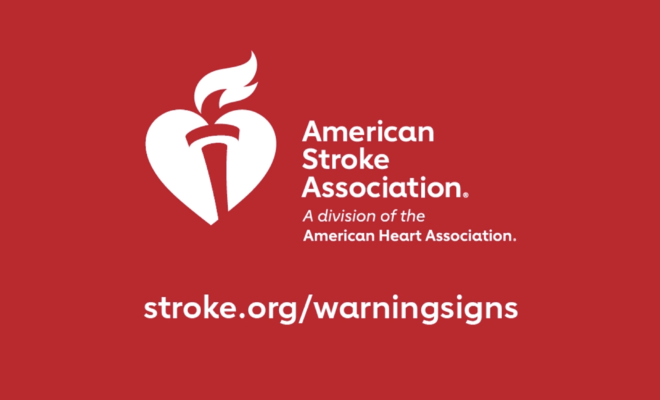 Health
Montgomery County unites to defeat the cycle of stroke
By |
Kelly Fucheck knows all too well that strokes can happen to anyone, regardless of age or fitness level. At 32, Kelly, a mom of two suffered a stroke. The native Houstonian is one of many stroke survivors nationwide sharing their stories on World Stroke Day with the American Stroke Association, a division of the American Heart Association, to encourage all Americans to learn the warning signs of stroke.
"I'm going to be uncomfortably honest and real with you in sharing my story because what happened to me could happen to anyone. When my stroke was happening, I didn't dial 9-1-1. I didn't call my doctor. I didn't know I was having a stroke," Fucheck said. "Strokes can happen to anyone. We all need to know the warning signs and what to do because you never know when you'll need to help yourself or someone else having a stroke."
Each year approximately 800,000 people in the U.S. suffer a stroke. Worldwide, one in four will suffer a stroke in their lifetime. Knowing stroke warning signs and seeking immediate medical attention can make the difference between recovery and disability or death.
The American Stroke Association encourages people to learn the acronym F.A.S.T. to help them remember the warning signs for stroke. F.A.S.T. stands for:
Face Drooping – Does one side of the face droop or is it numb? Ask the person to smile. Is the person's smile uneven?
Arm Weakness – Is one arm weak or numb? Ask the person to raise both arms. Does one arm drift downward?
Speech Difficulty – Is speech slurred? Is the person unable to speak or hard to understand? Ask the person to repeat a simple sentence like "The sky is blue."
Time to Call 911 – If someone shows any of these symptoms, even if the symptoms go away, call 911 and get to a hospital immediately. Check the time so you can tell emergency responders when the first symptoms appeared.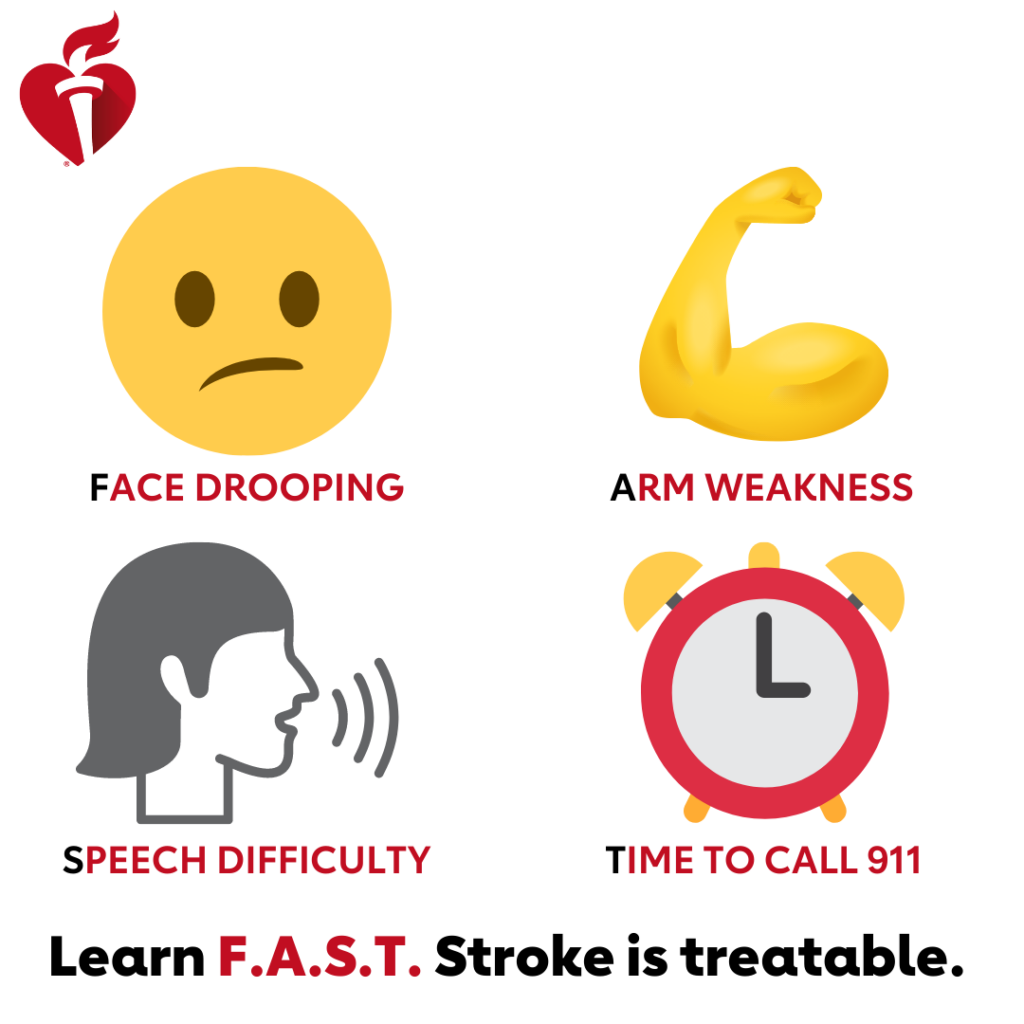 Research shows that while most people say they would call 911 in a stroke emergency, real-world data shows that up to 75% of those experiencing a stroke first called friends or family, like Kelly did. Strokes are most treatable right after they happen. Delaying getting help often means people can't get treatment in time and are more likely to be disabled or die from their stroke.
"If you or someone around you shows signs of stroke, get it checked out right away. It's always better to err on the side of caution with stroke signs because you're losing brain cells every minute during a stroke," said Lharissa Jacobs, VP of Health Strategies for the American Heart Association Houston. "Remember that even during a pandemic, hospitals are still the safest place for you to be when medical emergencies strike. Please let us help you—don't die of doubt."
Research shows that up to 80% of strokes may be prevented through small lifestyle changes and managing conditions like high blood sugar, cholesterol and blood pressure – which also impact heart health. Getting the recommended amount of physical activity is linked to lower risk of diseases, stronger bones and muscles, improved mental health and cognitive function and lower risk of depression. Cycling helps maintain strong brain function, processing speed and mental sharpness.
"Healthy habits can protect and improve brain function – which can also lower your stroke risk. These small changes can have a big impact," said Jacobs.
The American Heart Association will host its inaugural CycleNation event in the Kingwood area on January 20, 2022 and in Montgomery County on February 19, 2022 to raise funds and awareness for stroke.
Learn more and test your stroke knowledge at stroke.org/warningsigns.
About the American Stroke Association
The American Stroke Association is a relentless force for a world with fewer strokes and longer, healthier lives. We team with millions of volunteers and donors to ensure equitable health and stroke care in all communities. We work to prevent, treat and beat stroke by funding innovative research, fighting for the public's health, and providing lifesaving resources. The Dallas-based association was created in 1998 as a division of the American Heart Association. To learn more or to get involved, call 1-888-4STROKE or visit stroke.org. Follow us on Facebook and Twitter.
Source: American Heart Association