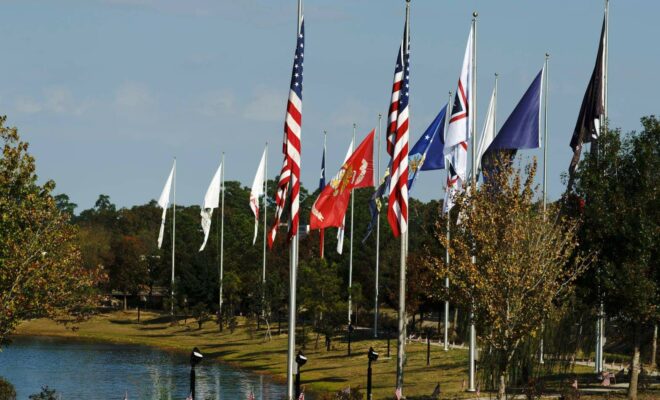 Events
Montgomery County Veterans Memorial Park Observes Memorial Day with Activities
By |
CONROE, TX – As you drive into Conroe, it is difficult to miss what some call Montgomery County's "Gift to the Nation" or "The Gateway to Lake Conroe." The Montgomery County Veterans Memorial Park will celebrate the community and all veterans with activities in honor of veterans Memorial Weekend, Sunday, May 30 and Monday, May 31, at the Memorial Park.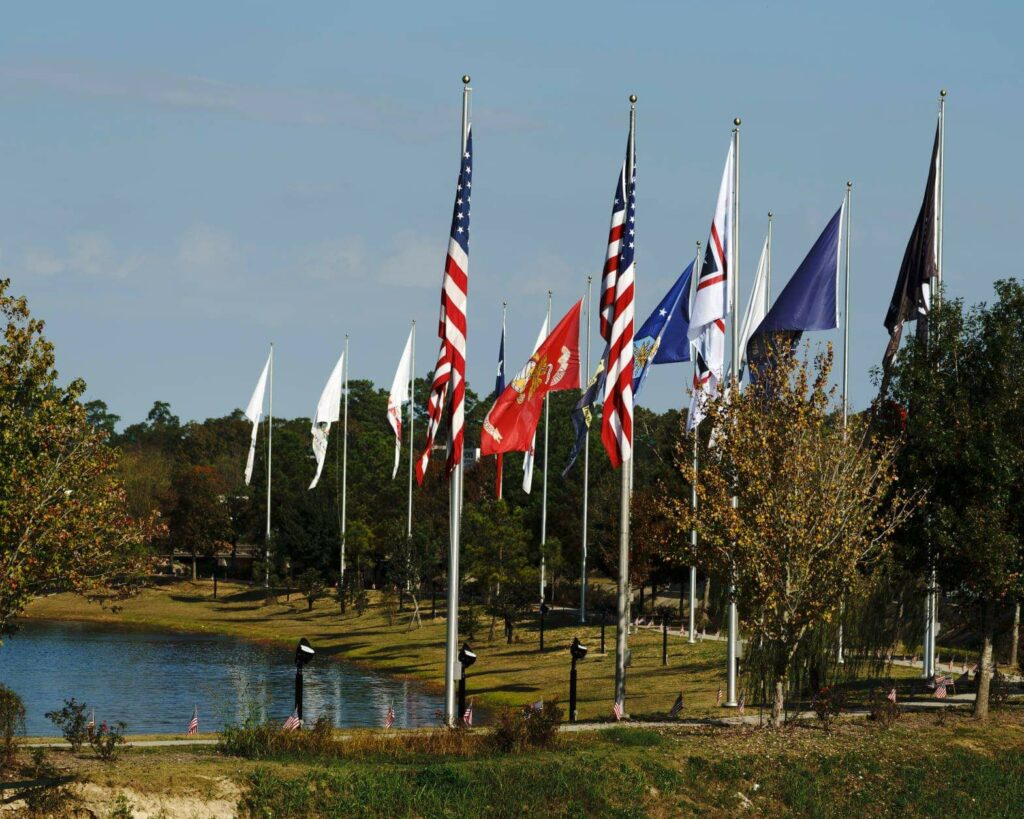 Located on the feeder road at I-45 north and Hwy 105, one of the county's best kept secrets, the Veterans Memorial Park, pays tribute to and recognizes all community veterans that have served our country bravely. The Memorial serves as the heart of a sacred vision: to honor all US Military Veterans, First Responders, and their families who have sacrificed and unselfishly served their communities, state, and country.
There will be two days of unique activities offered to the community to honor family and veterans.
Inaugural Kid's Cast & Catch and Family Fun Day – Sunday May 30
Activities 9:30-3:00pm
Check-in begins at 9:00am – Register Early: www.jotform.com/211165990332150
Get ready to see the Hotrod Jeeps, Trucks, and Cars on display in parking lot
Kid Fish 9:30am-12 noon for ages 3-9 years with all bait and poles provided
Hotdogs and beverages beginning at noon
Watch the motorcycles move in at 1:00pm
Stay for the Patriotic Concert at 1:30pm
Additional activities include a bounce house, giant yard games, hi-striker, inflatable archery range, and face-painting.
Participating sponsors for the Kid Cast and Fish are Premier Boating Centers, Buzzard Industries, Ranger Boats, Heil, Blessed Bayou Wildlife & Fisheries Consulting, SabineAdventures.com, Heather Wacasey Insurance, Branding Iron Custom Goods, and Dick's Sporting Goods. Become a sponsor by contacting Mary Knight at (830) 549-6422 or www.facebook.com/honoredmission.
Memorial Day Observance and Dedication – Monday, May 31
Ceremony begins at 11:00am with dedication of The Line, Victory Row, The Montgomery County Veterans Memorial Monument, and Remembered Whispers
The Line is a national monument of name panels with veterans and current servicemembers across the nation who have honorably served
Victory Row sits on 7 acres displaying 13 flags representing the 6 military branches, POW/MIA, Merchant Marines, Space Force, First Responders and the USO.
Remembered Whispers is an acoustical sculpture of chimes blowing with the wind honoring the Women Airfrce Service Pilots (WASPS) who served in WWII
The Montgomery County Veterans Memorial Monument memorializes the 174 servicemembers from Montgomery County who have made the ultimate sacrifice
Today, the Veterans Memorial Park is a classical structure which commemorates and honors the service of past, present, and future Veterans. Four memorials anchor The Memorial Park including: The Montgomery County Veterans Memorial, The Line, Victory Row, and Remembered Whispers. Annual visitation is projected to exceed 78,000 visitors in 2021.
Cross the Sgt. Luther James Dorsey Bridge to enter the park. Dorsey was a member of Company E of the 10 th Calvary of the United States Army, also known as the Buffalo Soldiers. He was a resident of Montgomery County, raising a family and became a pillar in the Black community for decades until his death in 1939.
Immediately following is Remembered Whispers, an interactive acoustical monument honoring the Women Air Force Service Pilots (WASP) that served our nation from 19442-1944 and were a critical component to achieving victory during WWII.
Next, take your family for a stroll along Victory Lane, host for The Line and Victory Row, Both honor servicemembers, POW's and MIA's from across the nation representing each branch of the military. Scan the QR codes with your smartphone to allow access to personal stories and educational information. The benches allow a comfortable place to enjoy the Reflection Pond and take in the park at your own pace.
Continue walking to the Montgomery County Veterans Memorial. This monument is dedicated to the Heroes who have fallen in battle since the Alamo to Operation Enduring Freedom from Montgomery County. A short walk further north guests of the Memorial Park can view the 1st Responders Memorial, currently flying the new 1st Responders flag.
As Chairman of the Montgomery County Veterans Memorial Commission (MCVMC), Judge Jimmie C. Williams, III stated, "The Commission will be pausing from its labors as a remembrance of our fallen heroes on Memorial Day Weekend. Along with our weekend activities and observances we will be dedicating specific memorials within the park. The Memorial Park is a time for reflection, education, and learning. We invite the community to join us now and as we continue to grow through outreach and educational components."
As the Park continues the transition to a national destination, the addition of a state-of-the-art Education Center/Visitors Center will provide a facility for veterans, educators, students, and the public to gather to learn about the experiences, tragedies and triumphs of the men and women who are serving or have served the United States of America from 1775 to present. The facility will also act as an emergency response and support center during times of disaster similar to Hurricane Harvey.
"There is no question we must honor these men and women", said Commissioner Howard Wood. "The future Visitors/Education Center will allow everyone to learn, grow, and interact in a way that preserves the history of our veterans."
Funding efforts are ongoing and additional support is needed. Get involved with sponsoring the Veteran Memorial Park for our community through various opportunities:
Victory Row Flag Underwriter
Sponsor A Service Member on "The Line"
Bench Underwriters
Bollard Underwriters
Plant a Tree Underwriters
Charitable Donations
Grant Writer
Endowments
Volunteer Service
"We hope to see the community come out on Memorial Day for the dedications to the Park", said Commissioner Scott Bullitt. "It has been an amazing experience to be part of an organization that honors veterans both past, present, and in the future."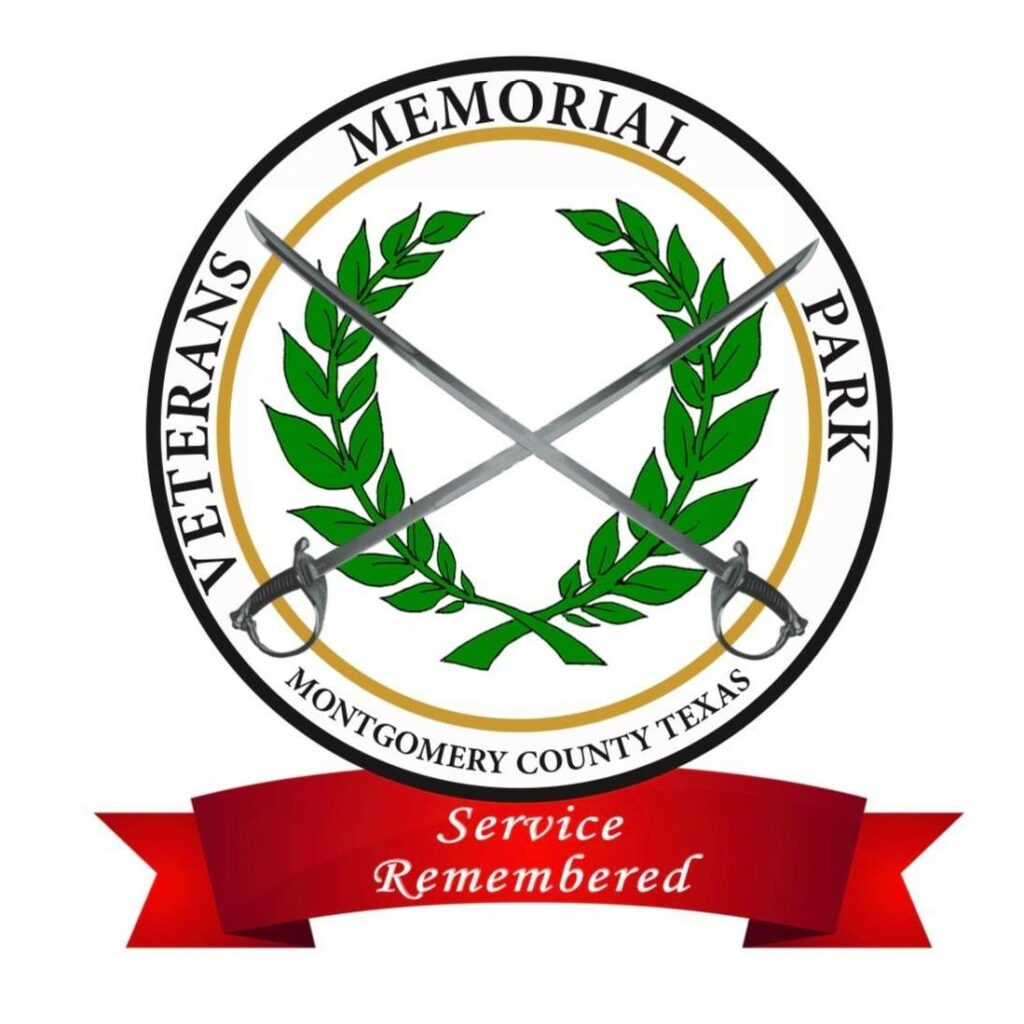 Montgomery County Veterans Memorial Commission is a nonprofit organization dedicated to educating, illuminating, and enriching our youth, families, and communities from this state and this nation to the services, experiences and sacrifices of our United States Veterans and First Responders. Learn more about the Montgomery County Veterans Memorial Commission at www.mcvetmemorialpark.org. For additional Information, please call 936-521-3668 or email jmcswain@mcvetmemorialpark.org. Engage with their Facebook page at www.facebook.com/montgomerycountyveteransmemorialpark.