News
Montgomery County's 3rd Presumptive Positive Case of COVID-19
By |
MONTGOMERY COUNTY, TX – Montgomery County Public Health District, in conjunction with the Montgomery County Office of Emergency Management, can confirm Montgomery County's third presumptive positive case of COVID-19. The man, who is in his 40s, resides in Northwest Montgomery County. His only travel is to the State of Florida.
Our other cases are:
A woman, in her 40s, who resides in Southeast Montgomery County. Travel to New Orleans.
A man, in his 40s, who resides in Northwest Montgomery County. Did not travel outside of Texas.
We have not yet received CDC confirmation on these cases. At this point, we are trying to mitigate the spread of this virus and the community. Today, Montgomery County Judge Mark Keough announced measures to limit large crowds. You can find the press release with those details below.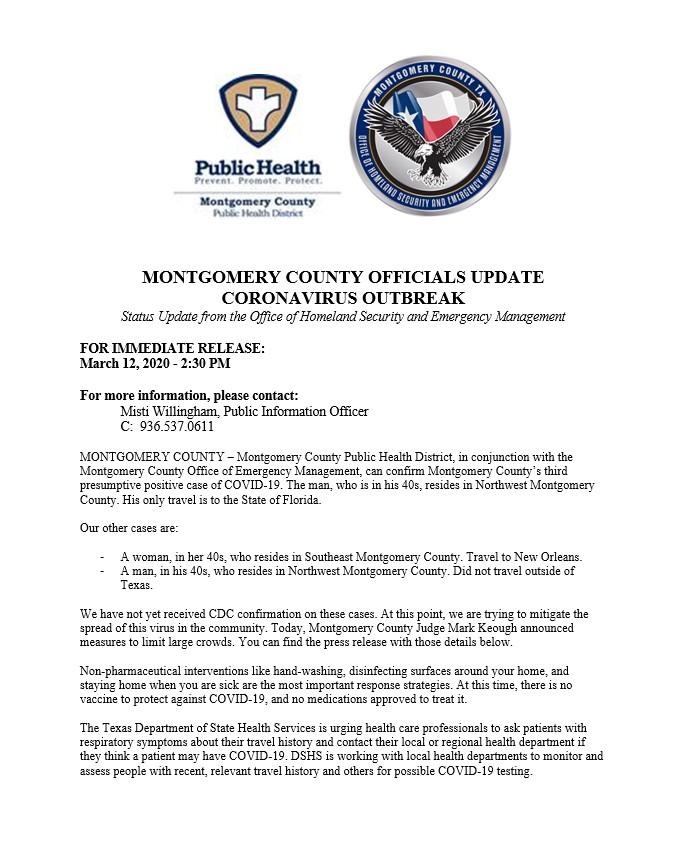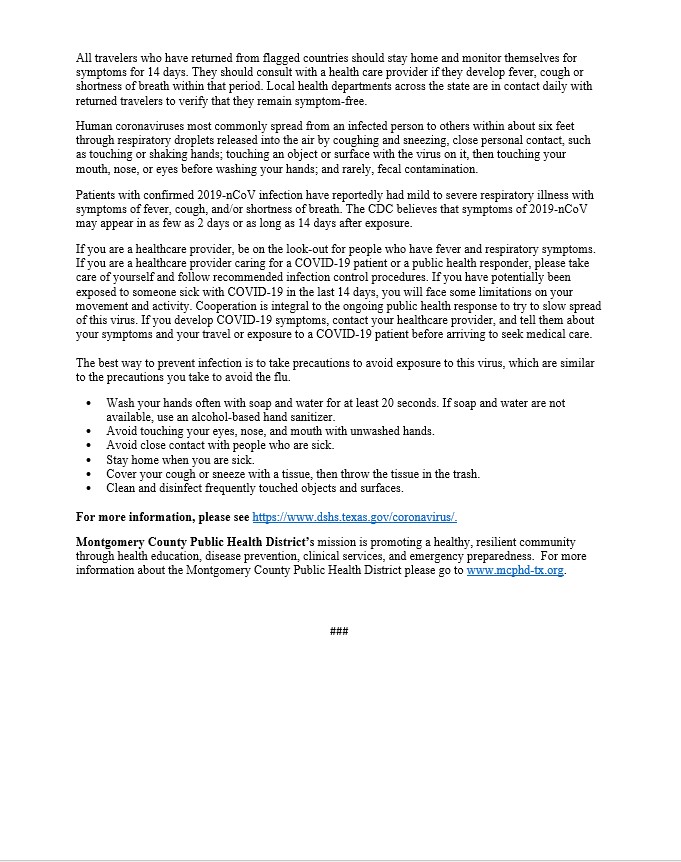 Source: Montgomery County Office of Homeland Security and Emergency Management