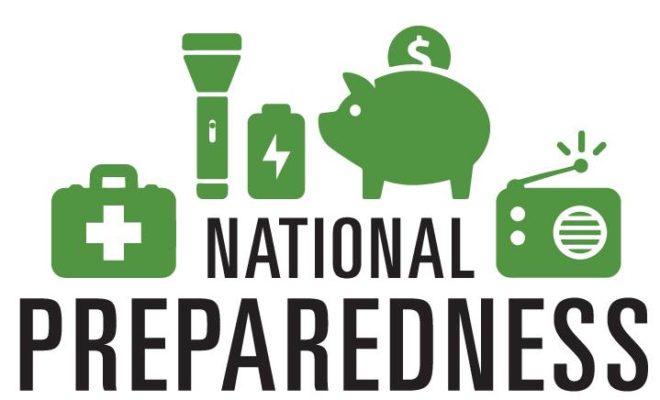 Events
National Preparedness Month in September
By |
This September 2017, National Preparedness Month (NPM) kicks off with an overarching theme "Disasters Don't Plan Ahead. You Can."
We should all take action to prepare! We are all able to help first responders in our community by training how to respond during an emergency and what to do when disaster strikes — where we live, work, and visit. The goal of NPM is to increase the overall number of individuals, families, and communities that engage in preparedness actions at home, work, business, school, and place of worship.
Each week Montgomery County Office of Homeland Security and Emergency Management will highlight a different theme to help our citizens get prepared for any disaster that might come their way.
2017 Weekly Themes
• Week 1: September 1-9
Make a Plan for Yourself, Family and Friends
• Week 2: September 10-16
Plan to Help Your Neighbor and Community
• Week 3: September 17-23
Practice and Build Out Your Plans
• Week 4: September 24-30
Get Involved! Be a Part of Something Larger
Comprehensive preparedness requires the whole community to participate and FEMA places tremendous value on communities that embrace a local "Neighbors Helping Neighbors" approach. Neighbors Helping Neighbors empowers community leaders to involve and educate individuals from their community about simple steps one can take to become more prepared. Forty-six percent of individuals expect to rely a great deal on people in their neighborhood for assistance within the first 72 hours after a disaster. When the whole community comes together to respond to and help recover from these emergencies – neighbor helping neighbor – we can often meet the needs of everyone.
Be on the lookout this week for tips, tricks, lists, and to-do's to plan to help your neighborhood and community.
Check on your neighbors
Neighbors helping Neighbors provides a comprehensive preparedness approach that serves the whole community. Do your part by checking in with neighbors during/after a disaster to be sure that they are okay or are in need of any assistance, keeping a close eye on those are elderly and may not ask for help.
If you are interested in the Map Your Neighborhood program please contact: Morgan.lumbley@mctx.org or call 936-523-3915 for more information.
Source: Montgomery County Office of Homeland Security and Emergency Management