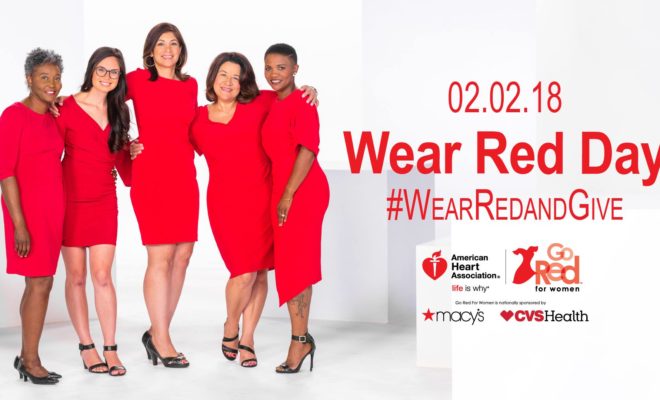 Events
National Wear Red Day is February 2
By |
National Wear Red Day is Friday, February 2, 2018! The American Heart Association is encouraging everyone to wear red to raise awareness about cardiovascular disease and save lives. 
The first National Wear Red Day was celebrated in 2003 when the American Heart Association and the National Heart, Lung and Blood Institute took action against a disease that was claiming the lives of nearly 500,000 American women each year – a disease that women weren't paying attention to.
Hello Woodlands talked with Kelsey Casey and Michele Shifflett of American Heart Association about National Wear Red Day, the Heart Ball, and how our community can get involved. Watch the interview below and on our Facebook page:

Heart disease and stroke cause 1 in 3 deaths among women each year, killing approximately one woman every 80 seconds. The American Heart Association shared 80 percent of cardiac and stroke events may be prevented with education and action – which is why they are asking that you wear red on National Wear Red Day.
Post your red photos to raise awareness and join the conversation on social media with #WearRedAndGive. Learn more about National Wear Red Day and how to get involved at www.goredforwomen.org/wearredday/
Learn more about the Montgomery County Heart Ball on February 24, 2018 at The Woodlands Waterway Marriott at montgomerycountyheartball.heart.org.