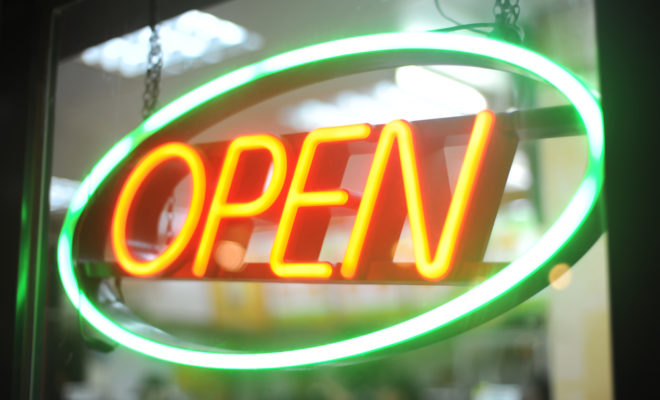 Food & Drink
New Restaurants Opening in The Woodlands
By |
Recently, The Woodlands and surrounding areas have become exciting destination for a diverse range culinary experiences.
Herb & Beet, which had its soft opening June 15, is a locally inspired, fast-casual restaurant bringing farm fresh food to The Woodlands. Putting a sophisticated spin on seasonal grub, this restaurant serves house smoked brisket, locally farmed vegetables, and hand crafted beverages in addition boutique Texan wines. Herb & Beet is located at the corner of Sawdust Road and Budde Road.
Herb & Beet update: WE'VE OFFICIALLY BEEN "TAGGED"! #HerbandBeet #LocalEats #PaintVibes pic.twitter.com/GdkOB5bbn2

— Herb & Beet (@herbandbeet) April 19, 2018
For a British take on cuisine, head over to the new British Depot located in the Culinary Courtyard on Tamina. Here customers can explore the complete British experience with toffees, pot pies, British brews and other unique specialties from across the pond. Several new restaurants have opened or will be opening soon in this area including:
The Chipper opened its doors for business on Father's Day, June 17. offers authentic British fish & chips. Their menu includes cod, haddock, a selection of puddings and pies, and haggis.

Bricks & Brews will be opening soon and feature pizza, live music, and local and artisanal brews. Special features include wine lockers and gluten free menu options.
Victory Pie Company takes a portion of all profits from its' fresh handmade artisan pies and supports veterans as well as widows and orphans of veterans, thus keeping the community effort and support continuing. The local eatery offers made from scratch savory and sweet pies, salads, and coffee from "Battleship Beanery" which is a veteran-owned locally roasting company.
Toffee Cellar crafts gourmet toffee, cookie dough, and cupcakes made with organic, unbleached flour and fresh ingredients. makes cupcakes and other treats in addition to a selection of toffees. The toffees can be shipped and packaged for gifts.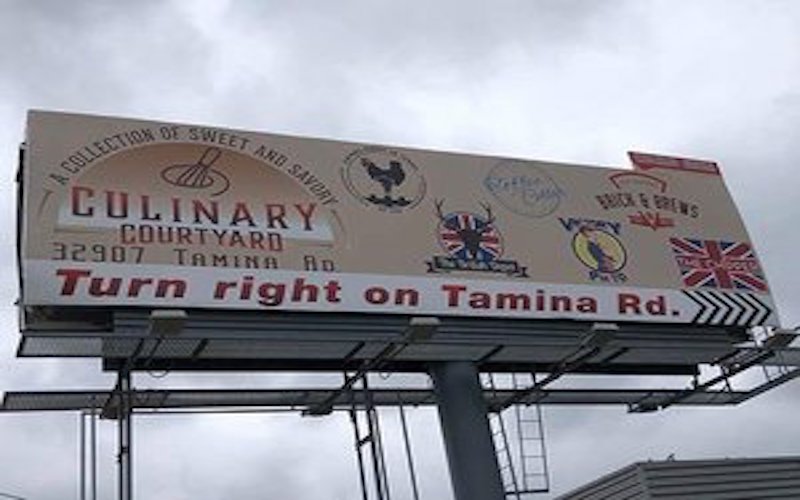 Culinary Courtyard restaurant offerings on Tamina Road
For 24 hour comfort food, House of Pies is slated to open in August in the building formerly occupied by Black Eyed Pea on Lake Woodlands Drive. This Houston-based staple for the late night crowd offers a full menu in addition to a large selection of pies.
Woodson's is adding a new location Kroger shopping center off 99 and Birnham Woods. The local favorite plans to open this location at the end of the year. In addition to a wide variety of beers on tap, Woodson's features artisan fries, specialty egg rolls, handcrafted burgers and a variety of appetizers.
Opening late summer is Blue Door Coffee, which will offer homemade cupcakes, cookies and pies, in addition to specialty coffees at its location on the Woodlands Waterway. There will also be homemade hummus, salads and veggie wraps with an emphasis on organic and sustainably sourced food from local farmers.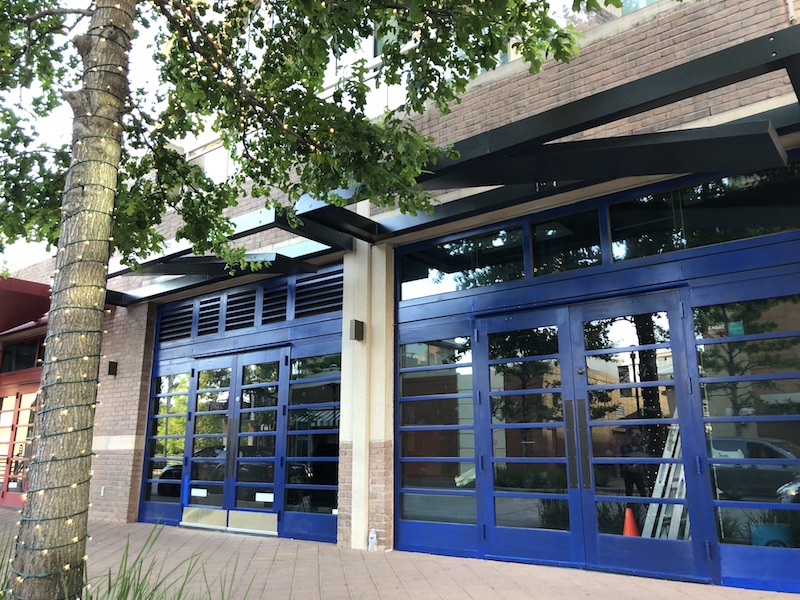 Blue Door Coffee opening soon on the Woodlands Waterway.
Mia's Table, which has been in Houston for six years, is adding a Woodlands location in the former building of Alcaliente in Shenandoah. Mia's Table serves American dishes such as country platters of chicken fried steak, meatloaf, chicken fried chicken and fried catfish. This family friendly restaurant will have a kid's menu, milkshakes, and malts.
The Edge Lakeside Restaurant & Bar is scheduled to open sometime this summer. This waterfront location will have docks available for boats to enter from Lake Conroe. The menu will include steaks, seafood and burgers, chicken wings and American fare. It will have a full bar and entertainment including karaoke.
For those looking for familiar fast food chains, there will be a Wings 'n More Express opening July 30 in Conroe and Dairy Queen coming soon to Woodlands Parkway.
Stay tuned for more restaurants and updates on openings in and around The Woodlands, Texas! Follow us at @HelloWoodlands on Facebook, Twitter, Instagram and LinkedIn plus sign up for our weekly E-Newsletter here.