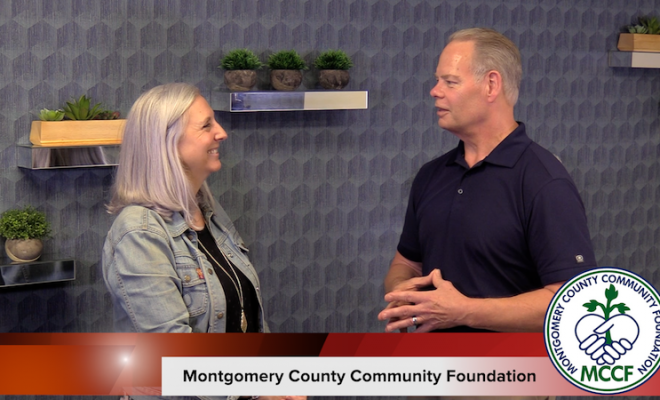 People
Nonprofit of the Month: Montgomery County Community Foundation
By |
Randy Lovelace of Paragon Independent Insurance Agencies introduces the Hello Woodlands Nonprofit of the Month, Montgomery County Community Foundation, and talks with Executive Director Julie Martineau.
Watch our video interview below!
Advertisement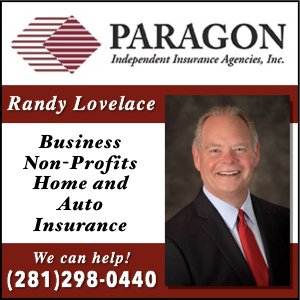 About Montgomery County Community Foundation
The Montgomery County Community Foundation (MCCF), a 501(c)(3) nonprofit organization, was established to create and build a permanent fund to provide for the present and future well-being of our community. To this end, the Foundation works to encourage philanthropy by offering local donors simplicity and flexibility in carrying out their charitable wishes while creating an enduring legacy. MCCF strives to be the hub where local donors, nonprofits and community needs meet.
MCCF's mission is to provide leadership in Montgomery County by directing sustainable financial resources that strengthen our community and improve the quality of life for current and future generations. MCCF receives charitable gifts, manages charitable assets, and makes charitable grants. Currently, the Foundation administers $6.4+ million dollars in over 35 named endowment funds contributed or bequeathed by individuals, corporations, foundations and other sources. These funds are invested to grow and sustain the long-term charitable goals of our donors. Income from these funds allows MCCF to make impactful grants and scholarships, totaling over $1.2 million dollars to date, which support numerous nonprofits and students at the local level. Matching community resources with community needs is the ultimate goal of the Foundation.
The Foundation's funds are professionally managed by Woodlands Securities Corporation and Woodlands Asset Management, Inc. who provide a balance of consistent growth with minimal risk. Investment revenue is distributed annually through grants to nonprofit agencies working in the county and educational scholarships to local students.
Grants are awarded in a manner consistent with donors' specific and general interests. A distribution committee, made up of community volunteers, is given the responsibility of maximizing social return when distributing the investment revenue. As a philanthropic partner, MCCF provides the stewardship, flexibility and guidance to help donors support projects dearest to their hearts. This constructive grantmaking strengthens local nonprofits by helping them achieve their missions and ensures donors receive the most from their philanthropy.
Learn more about Montgomery County Community Foundation, grants, scholarships, and ways to give at www.mccfoundation.org.
About Randy Lovelace
To learn more about Randy Lovelace, his "Referral for a Cause" program to help local nonprofit organizations, and of Paragon Independent Insurance Agencies, please call (281) 298-0440, email rlovelace@paragoninsagencies.com or visit www.paragoninsagencies.com/woodlands.