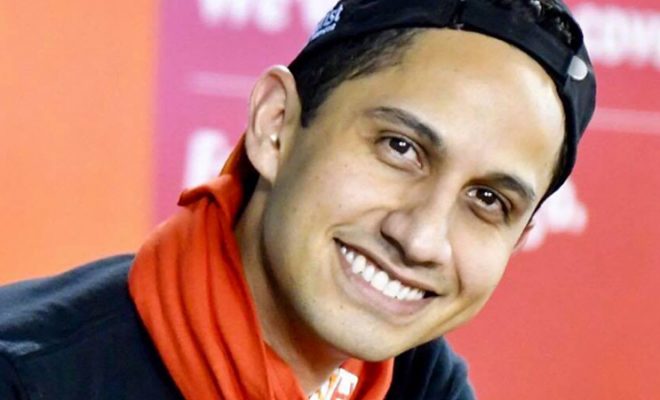 People
Local Neighbor Feature: Jason Rocha, Founder of Woodlands Pride Festival
By |
Jason Rocha, born and raised right here in the Spring area, has always been motivated to bring about change. From his time serving the country, to creating the first Pride Festival in The Woodlands, he has continually strived to make a difference in causes that are important to him.
Growing up, Rocha felt driven to serve his country by joining the military. "For as long as I can remember, serving our nation in that capacity was something I always wanted to do," said Rocha. He spoke with the spouse of a colleague who happened to be a recruiter and before he knew it, he was signed up and leaving for basic training. Rocha was active duty from 2006-2010 with just over a year deployment to Baghdad in 2008-2009.
Rocha moved to Arizona, Kansas, and Iraq during his time in the U.S. Army. Once he completed his time in the military, he moved back to the area and eventually settled in The Woodlands. "This place is truly exceptional and I'm proud to be a part of this amazing community," said Rocha.
After the shooting at Pulse nightclub on June 12, 2016 in Orlando, Rocha decided a change was necessary. "I realized I needed to accept all of me and allow myself to let others embrace who I was," explained Rocha. He began dating Matthew Everett and got involved with several LGBT organizations, including the Greater Houston LGBT Chamber of Commerce, Lambda NextGen, and others based in Houston.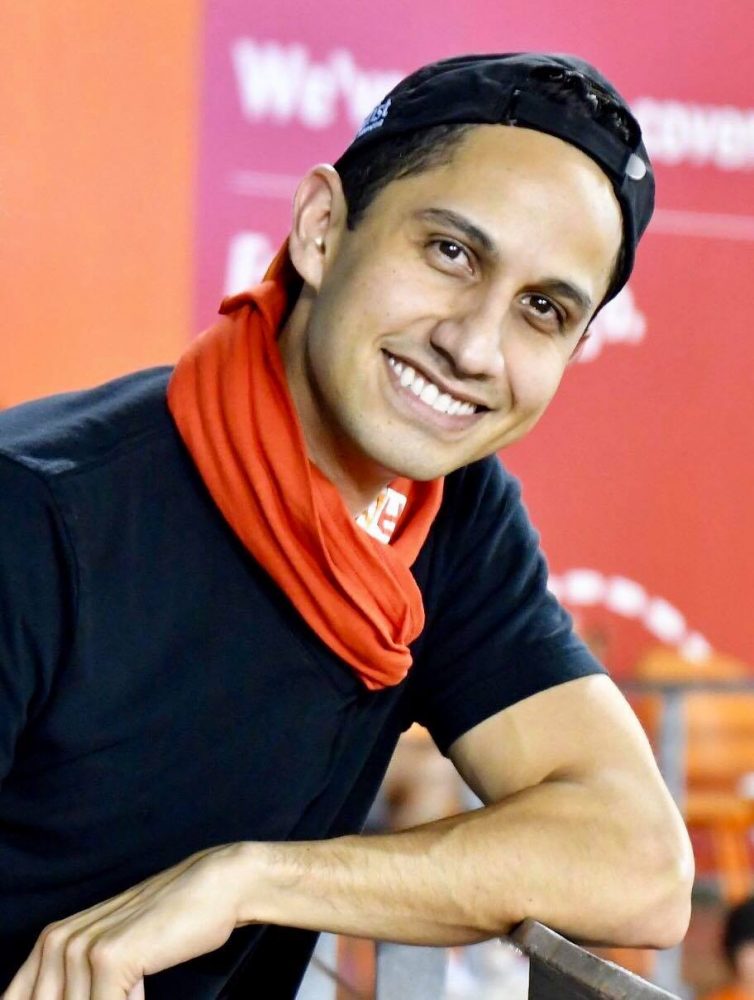 "While Matt and I love The Woodlands, we felt more comfortable going into Houston. Holding hands or paying on the same check wasn't odd in town," said Rocha. "One day, we're on a walk along The Waterway and I simply said, 'I want to have a pride festival at Town Green Park.'"
Within a week, he started a Facebook page, picked September 8, 2018 as the date, and started to talk with people about all the possibilities. Soon after, he had a board of directors and had filed for nonprofit status with the IRS and state. In just 4 1/2 months, he saw his vision come to life as the first Woodlands Pride Festival welcomed over 5,000 attendees.
Other than Pride, Rocha is involved with The Woodlands Area Chamber of Commerce as a diplomat and works at Goosehead Insurance in Spring. "I'm usually at the office or at a networking event anywhere in the Houston area," said Rocha.
Rocha resides in the village of Alden Bridge with Everett and their two rescue dogs, Cali and Pearl. The pair head to True Foods for cocktails or Blue Epiphany for wine. Their favorite restaurant is Chuy's, which, joked Rocha, is where to go "when you feel like eating 38,000 chips."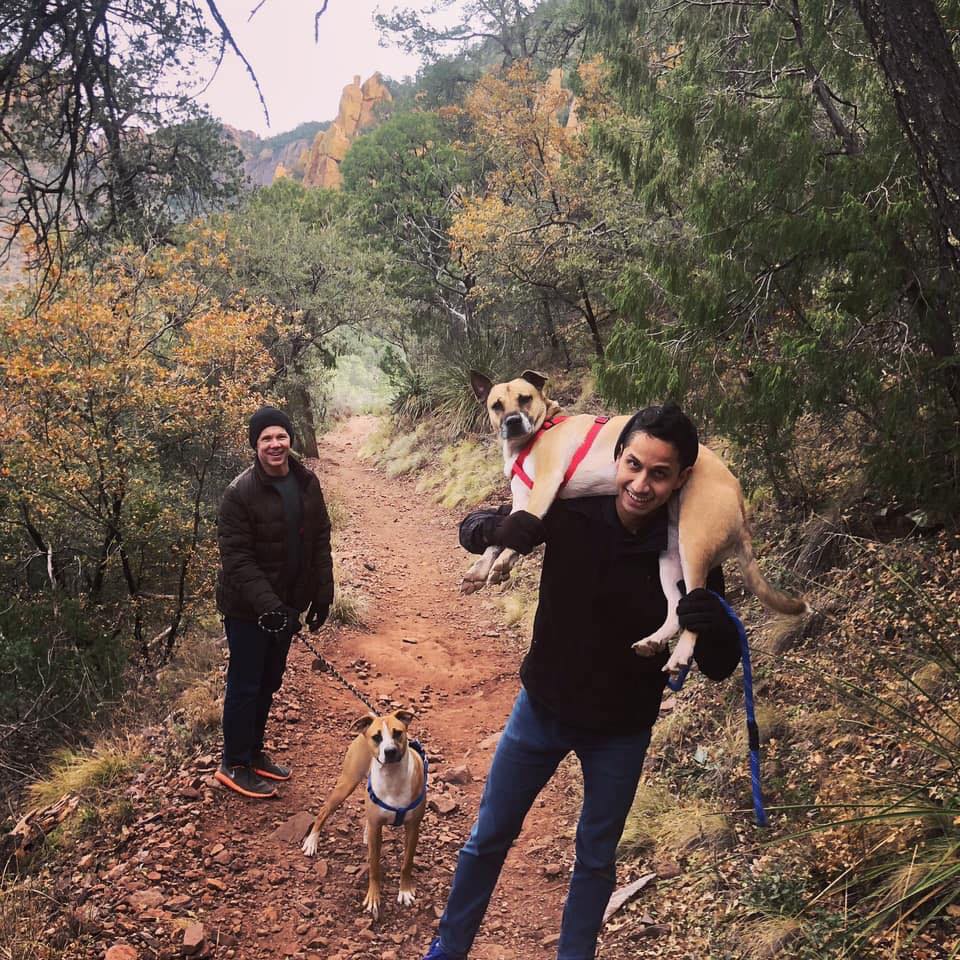 Rocha and Everett enjoy spending time outdoors and love to walk their dogs along the the Waterway. "That's the place we'd go when we first started dating; so many walks, good and difficult talks, and of course, the creation of The Woodlands Pride," explained Rocha.
The duo also love to experience the art and entertainment offered at Glade Arts Foundation. Everett, a classically trained pianist, plays the piano at Glade for some of its events. "On the weekends, I'm working on Pride stuff, booking gigs for Matt, or drinking wine, usually all three at the same time," joked Rocha.