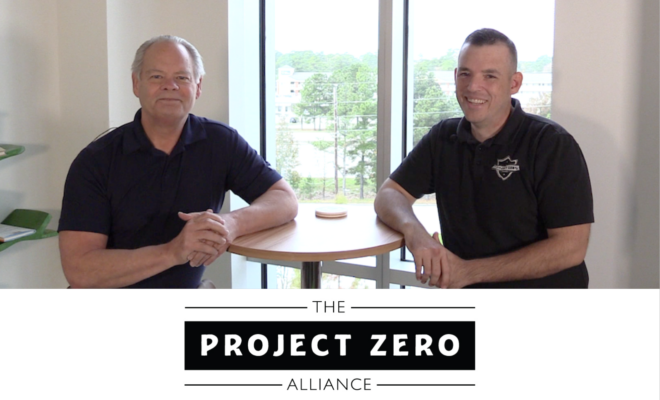 People
Nonprofit of the Month: Project Zero Alliance
By |
Randy Lovelace of Paragon Independent Insurance Agencies introduces the Hello Woodlands Nonprofit of the Month, Project Zero Alliance, and interviews Kyle Shutic, Executive Director.
Watch our video interview below!
ABOUT PROJECT ZERO ALLIANCE
Project Zero Alliance was founded in 2019 to create a positive cultural shift to help first responders and veterans overcome mental health issues. The 501(c)(3) nonprofit organization headquartered in Houston, Texas brings together service-oriented, strategic, and visionary leaders from the clinical, military/veteran, and first responder communities to make a difference.
Project Zero has a vision to grow programs that integrate and connect first responders and veterans to use their service experiences as an engine for personal growth:
Treatment: Project Zero believes that accessing quality mental health support doesn't need to be scrutinized through bureaucracy or is difficult to access, and needs to occur at little or no cost. They are committed to building confidential and cost-free treatment with licensed professionals to get first responders and veterans the help they need.
Education: Project Zero offers skills-based training courses that teach about mental health and substance-use issues.
Adventure: Project Zero creates adventure opportunities that journey outdoors to build connection, self-reliance, and resilience through overlanding and shark fishing.
Learn more about Project Zero Alliance, their programs and events, and how you can help at https://projectzeroalliance.org/
ABOUT RANDY LOVELACE
To learn more about Randy Lovelace, his "Referral for a Cause" program to help local nonprofit organizations, and of Paragon Independent Insurance Agencies, please call (281) 298-0440, email rlovelace@paragoninsagencies.com or visit www.paragoninsagencies.com/woodlands.
Advertisement