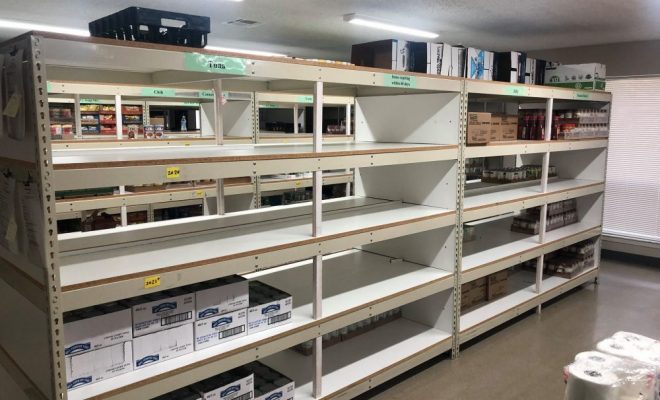 Health
Nonprofits in Need During COVID-19
By |
Due to the current COVID-19 pandemic, nonprofits are in need now more than ever. These organizations are working hard to maintain the quality of care they have always provided to our community. Although nonprofits are unable to utilize new volunteers in an effort to limit the spread of the virus, the following are other ways to assist these helpful organizations.
---
Interfaith of The Woodlands
Interfaith's biggest need in the coming weeks is funding to purchase specific and essential foods, toiletries and paper goods in bulk from local grocery stores and The Food Bank. This funding ensures it is able to meet the community's current food needs, as well as providing financial assistance to families and seniors who are experiencing wage loss or additional crisis as related to business and school closures. For the latest updates and information, visit https://woodlandsinterfaith.org/blog/coronavirus-covid-19-update/.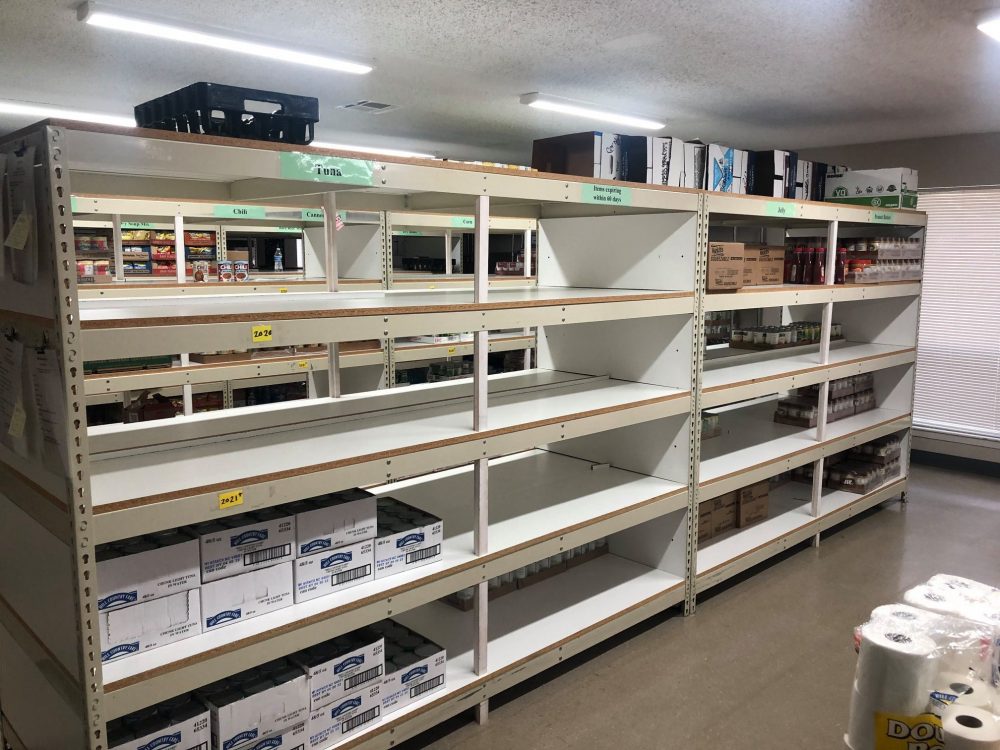 How to help:
Your donations will help Interfaith continue and increase these operations:
Senior Grocery Delivery, moving from monthly to weekly.
Crisis assistance services (i.e. rent, mortgage, utilities, gas vouchers and prescription assistance) for seniors and families.
Food Pantry assistance for families including three food bags filled with groceries for 5 meals, plus snacks, toilet paper and baby goods, if needed. Bags are distributed by driving through the parking lot.
Read a message from Constable Ryan Gable in the video below:
---
Meals on Wheels Montgomery County (MOWMC)
Meals on Wheels Montgomery County (MOWMC) is in need of donations to keep homebound seniors nourished. Check MOWMC's website for the most up-to-date information at https://www.mowmc.org/2020/03/16/covid-19-updates/.
How to help:
Virtual Food Drives. Virtual Food Drives provide additional shelf-stable resources. For many of MOWMC clients, the lunchtime meal they receive is their only source of nutrition. MOWMC subsidizes by giving weekly bags of additional groceries to help them through the evening and weekend meals. Get started here: https://secure.givelively.org/donate/montgomery-county-committee-on-aging-inc/virtual-food-drive.
Food Donation Drop Off. Items can be dropped off at 2235 Lake Robbins Dr, The Woodlands 77380 at the loading dock doors from 7:00 a.m. to 2:00 p.m., Monday through Friday. Unlike Breakfast Bags, this food does not need to be packaged into brown bags. There is a critical need for the following shelf-stable items right now:

Beans
Tuna fish / chicken
Peanut butter
Crackers / graham crackers
Oatmeal, individual packets
Powdered milk
Chocolate, vanilla, or strawberry flavored liquid meals, including:

Ensure Original
Glucerna Original
---
Montgomery County Food Bank
The Montgomery County Food Bank provides over 700,000 meals through our 70+ partner agencies and our school programs. Tens of thousands of individuals in Montgomery County rely on us each month for food. Due to the effects of COVID-19 (Coronavirus), there is a critical need in our community.
How to help:
People affected by workplace and school closures, people unable to leave their homes, and neighbors who are experiencing reduced hours at work all look to us for their next meal. Because the health and safety of MCFB clients, staff and community, participate in their Virtual Food Drive here
---
Montgomery County Animal Shelter (MCAS)
MCAS is in need of foster and adoptive individuals and families to ease crowding at the shelter and prepare for any employee shortages that may occur. For other questions or concerns you may contact shelter.counter@mctx.org. The shelter will continue to provide updates at mcaspets.org and social media.
Conroe Animal Shelter will be following the same measures adopted by the Montgomery County Animal Shelter. Read more here
How to help:
Fostering and adopting: If you would like to foster or if you are with a rescue organization and would like to pull animals, please contact mcassist@mctx.org. MCAS is still allowing animals to be adopted, fostered or rescued for the time being. MCAS must reduce its shelter population in preparation for any staffing issues that may occur due to COVID-19. If you are working from home, come adopt or get some foster friends!
The following are new procedures for MCAS:
High priority/emergency calls: These will be responded to. These calls include calls such as law enforcement assistance, assisting fire/EMS, injured or sick stray animals only, cruelty and neglect complaints, bite complaints, as well as dangerous and aggressive dog complaints, etc.
Non-emergency calls and activities: These will be suspended or at least highly limited. This includes non-aggressive animal complaints, leash law complaints, nuisance complaints, trapping, and some conflict mitigation scenarios.
Shelter intake reduction: MCAS is taking active measures to reduce non-essential shelter intake. These measures include suspending non-emergency owner surrender intake, and encouraging owners who are ill to keep their pets at home if at all possible. For situations with a stray animal, please contact animal control 936-442-7738, option 2. Animal control can then assess the situation. Please do NOT pick up any stray animals. You can also network these animals on social media such as on your neighborhood pages to find their owners.
---
God's Garage
God's Garage repairs and gives away vehicles to single mothers of dependent children, widows, and wives of deployed military at no charge.
How to help:
Donations: Help God's Garage by making a personal donation to assist the organization with purchasing parts and equipment needed to make quality auto repairs at godsgarage.org/donate/.
Meals for Volunteers & Volunteer Mechanics: God's Garage needs help with meals for the months of March and April for its hard-working team of volunteers and volunteer mechanics. Sign up at mealtrain.com/trains/824155. Please bring food in disposable containers. The garage is supplied with paper goods and utensils.
---
Community Assistance Center
Community Assistance Center (CAC) helps Montgomery County residents experiencing financial crisis with basic needs of housing, utilities, food, and clothing. CAC has modified delivery of services but its team of dedicated staff and volunteers continue to provide care to Montgomery County residents who are facing even greater obstacles during this difficult time. Members of our community are now challenged with reduced operation hours from employers, school and business closures, loss of wages, and lack of child care, all while trying to make ends meet. Get current updates at https://cac-mctx.org/coronavirus-precautions/.
How to help:
The following are new procedures for CAC:
The Unique Resale Shop is closed and will not be accepting clothing and other resale shop donation items or making pick-ups at this time.
CAC is still distributing groceries to our neighbors in need; however, the Client Choice Food Pantry has temporarily transitioned to pre-packaged bags that include non-perishables, proteins, and produce.
---
Compassion United
Compassion United helps the homeless, poor, youth and addicted in Conroe Texas. Learn more at https://compassionunited.us/
How to help:
Have cases of water, toilet paper, Clorox wipes or cleaning wipes/sprays? Contact Terri Watt at terri.watt@compassionunited.us or call (936) 274-3799 ex 702 for drop off times and donation locations. To make a donation online, visit https://compassionunited.us/giving/
---
Abundant Harvest
The Abundant Harvest supports and creates experiences around the table that feed the body, nourish the soul, and transform the community.
How to help:
Abundant Harvest has seen a significant uptick in the need for people to have the services of the food pantry and meals. Do you have soap, paper towels, Clorox wipes? Peanut butter, canned food, or other food you can share? Can you give financially for resources from the food bank and local partners? With their new kitchen, Abundant Harvest is ready to help our community and help us feed, nourish, and transform the community. Make a donation and learn more at https://www.harvesttruck.org/
---
How can we help?
Please contact us at info@hellowoodlands.com to send information, nonprofit organizations in need, and ways that we can share news with our community. The Hello Woodlands team will be updating this page based on need updates and new organizations in The Woodlands and Montgomery County, Texas area. Thank you!