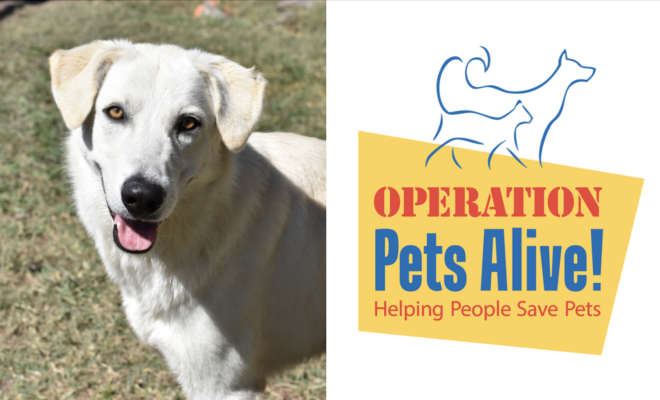 Pets
Pet of the Month: Bolin
By |
Hello Woodlands in partnership with Operation Pets Alive (OPA) highlights a "Pet of the Month" that features a local dog or cat available for foster and/or adoption in Montgomery County, Texas. Operation Pets Alive is a non-profit, all-volunteer organization striving to elevate Montgomery County to a No-Kill community through innovative programs that raise community awareness, reduce the number of dogs and cats that enter our shelters, and increase the number of dogs and cats that leave our shelters alive.
For our Pet of the Month, we are excited to introduce you to Bolin!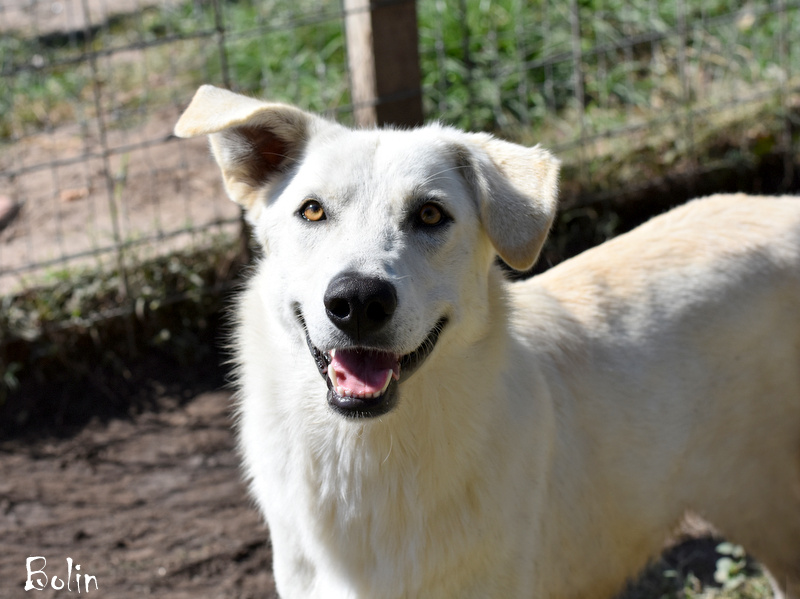 BOLIN'S STORY
Bolin is approximately 2 years old and weighs in just under 65 pounds. He is looking for a foster and/or an adopter.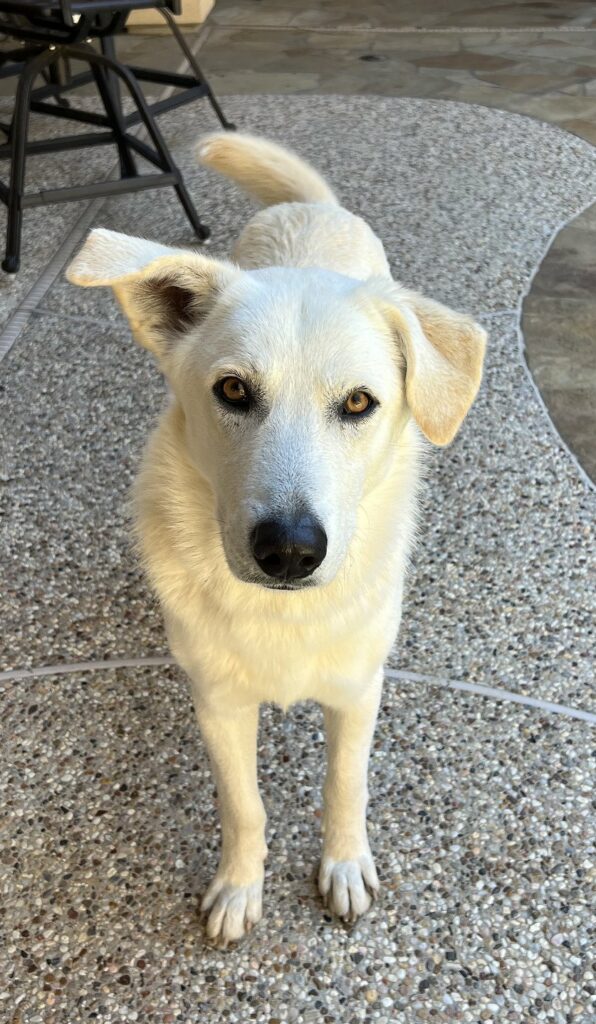 In September, Bolin found himself at the shelter as a stray. He was then pulled into Operation Pets Alive's foster program after the shelter sent out a plea to local rescues to pull dogs to help them avoid euthanasia for space. What a gem Bolin turned out to be!
He is a little shy with new people at first, but then loves giving kisses once he's warmed up. He loves relaxing in his crate and is generally quiet throughout the day. Bolin would do best in a home as the only pet, but does love having kids that are old enough to play with.
If at first glance you thought Bolin was a German Shepherd and Labrador Retriever mix, you'd be 36 percent right! Bolin's former foster was very curious to learn his breed mix and sent his DNA off for analysis. According to Wisdom Panel, he is 36 percent German Shepherd, 18 percent Siberian Husky, 10 percent Alaskan Malamute, 9 percent Chow Chow, and 6 percent Chinese Shar-Pai. His lucky adopters will know exactly what to say when someone asks, "What breed is your dog?"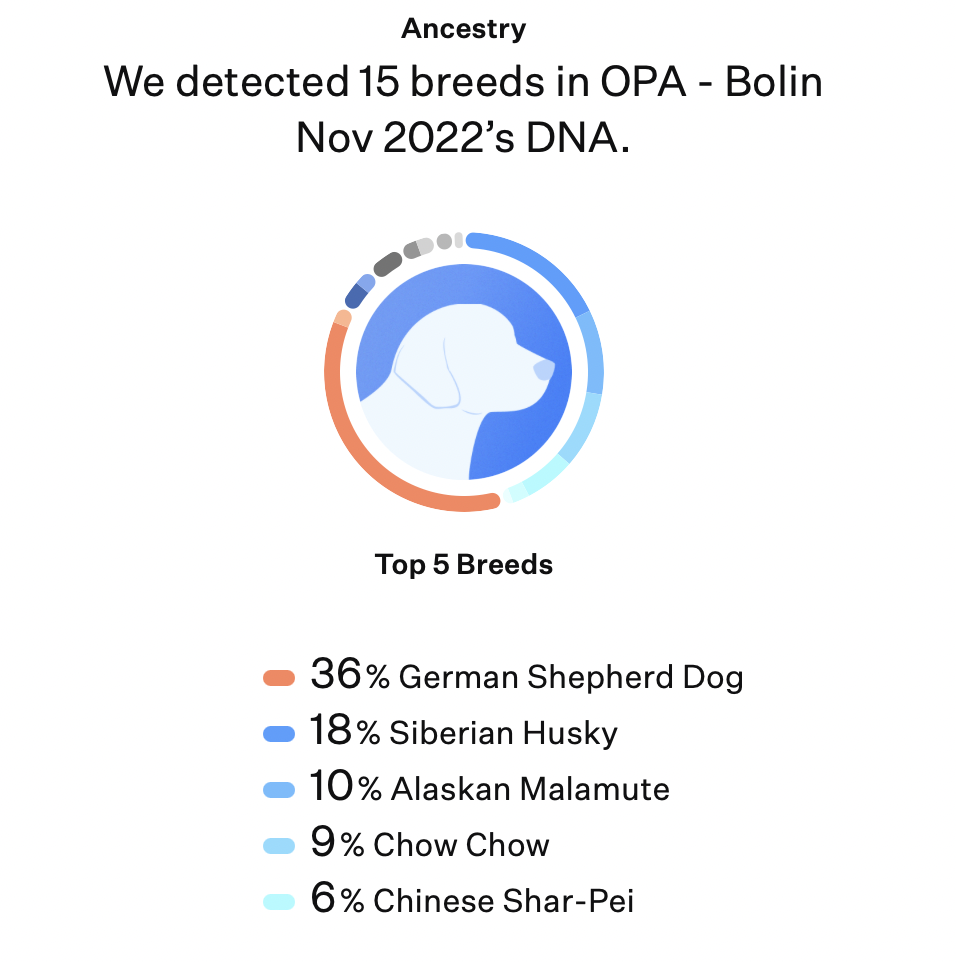 Bolin can feel intimidated around other large dogs, but has had positive experiences with smaller dogs, which is why he is in need of a new foster. He got along well with his foster's Corgi, but not their 115-pound German Shepherd. His previous foster said he was a great walking buddy, he just needed a little more practice to gain confidence. The foster also noted the only time he would pull was when he caught sight of a squirrel, which probably means he wouldn't do well in a home with cats.
If you would be interested in trying out fostering with Bolin, email Kris at knishimura@operationpetsalive.org. You can apply to meet or adopt Bolin on Operation Pets Alive's website by filling out an adoption application (no obligation to adopt) with his name and ID D220574 at https://operationpetsalive.org/programs/adopt/.
ABOUT OPERATION PETS ALIVE
As a private, non-profit organization, Operation Pets Alive relies solely on the assistance of caring and hard-working volunteers in all of their programs. If you've got time, talent, passion and skills for helping OPA save pets, you can make a difference in the lives of homeless pets in our community. Learn more about how to volunteer, foster or adopt an animal, make a donation, and more at https://operationpetsalive.org/.