Pets
Pet of the Month: Shylah
By |
Hello Woodlands in partnership with Operation Pets Alive (OPA) highlights a "Pet of the Month" that features a local dog or cat available for foster and/or adoption in Montgomery County, Texas. Operation Pets Alive is a non-profit, all-volunteer organization striving to elevate Montgomery County to a No-Kill community through innovative programs that raise community awareness, reduce the number of dogs and cats that enter our shelters, and increase the number of dogs and cats that leave our shelters alive.
For our Pet of the Month, we are excited to introduce you to Shylah!
Shylah's Story
Sweet girl Shylah came into Operation Pets Alive's program at just a few weeks old back in January 2021. Little did the person naming her have any idea that her name would really suit her, as this girl is pretty shy when you first meet her and is especially wary of men! She is now approximately 55 pounds, 2 years old and thought to be an Alaskan Malamute mix.
Shylah had a rough start in life, at just a month old, she found herself in a local shelter with a broken leg that needed surgery. Thankfully, OPA was able to help her out! With her foster unable to take her to a partner vet 2 hours away, another volunteer stepped up and took Shylah for her surgery. She came out with a nice little scar on her leg, as well as a plate and a bolt inside it!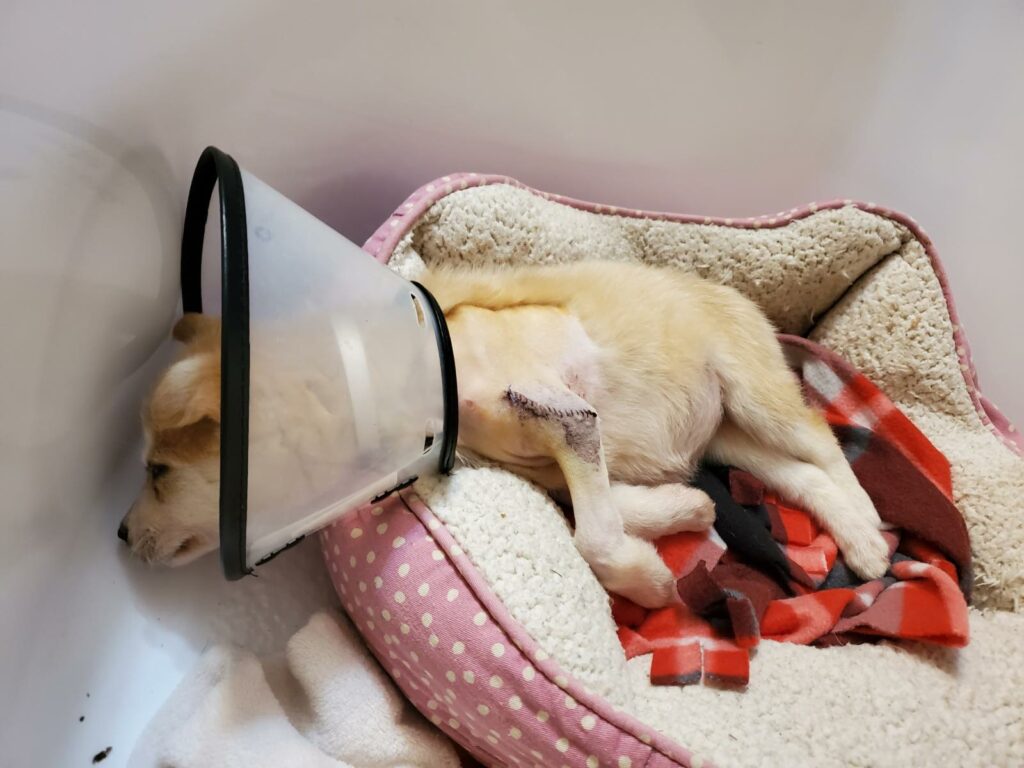 When Shylah was 4.5 months old, she was spayed, healed from her surgeries, totally healthy and finally ready to be adopted! Sadly, while Shylah received a lot of attention as a puppy, there were less and less people interested in her as she grew.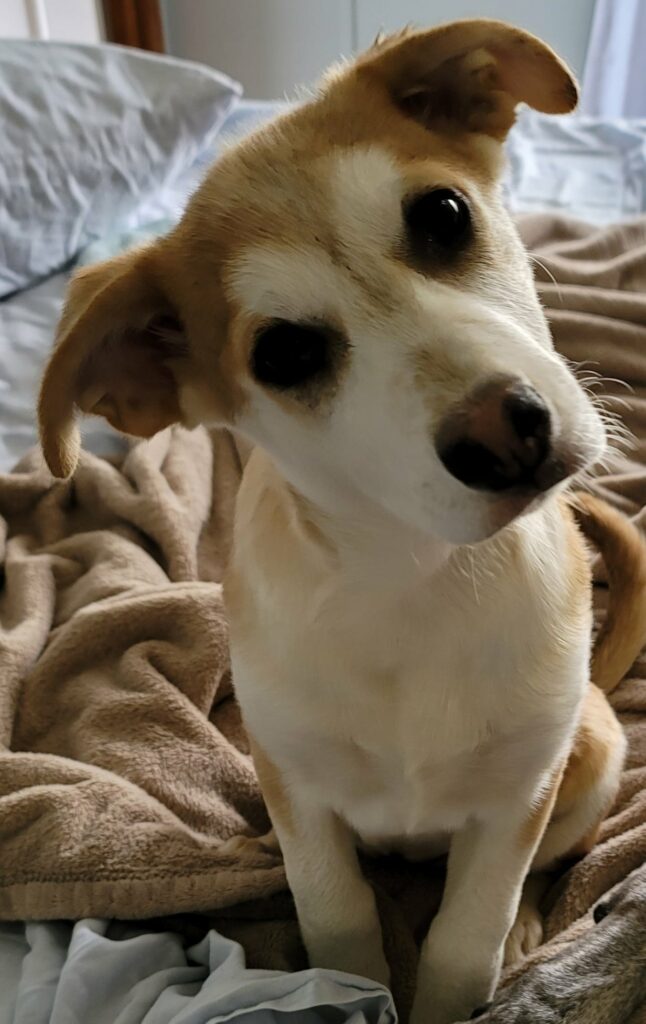 There have been lots of foster parents and volunteers in Shylah's life over the past two years as she's waited for the right person to come along and adopt her. Shylah runs and plays like any dog her age, sometimes even throwing herself a ball in the air! She is house trained and loves having a crate to relax in when she gets a little overwhelmed. She also does great loose in the house by herself, just as long as you're ok with her napping on the couch!
Shylah would love to curl up with you at night and is happy to do her part in household chores by keeping the kitchen floor clean of food. Another one of Shylah's awesome qualities, she does not jump on people! She's not big on loud noises, but she'll still let you know if a stranger is approaching the house. Shylah is looking for someone who wants a sweet, furry, shadow and can help her build her confidence.
You can apply to meet or adopt Shylah on Operation Pets Alive's website by filling out an adoption application (no obligation to adopt) with her name and ID D210068 at https://operationpetsalive.org/programs/adopt/.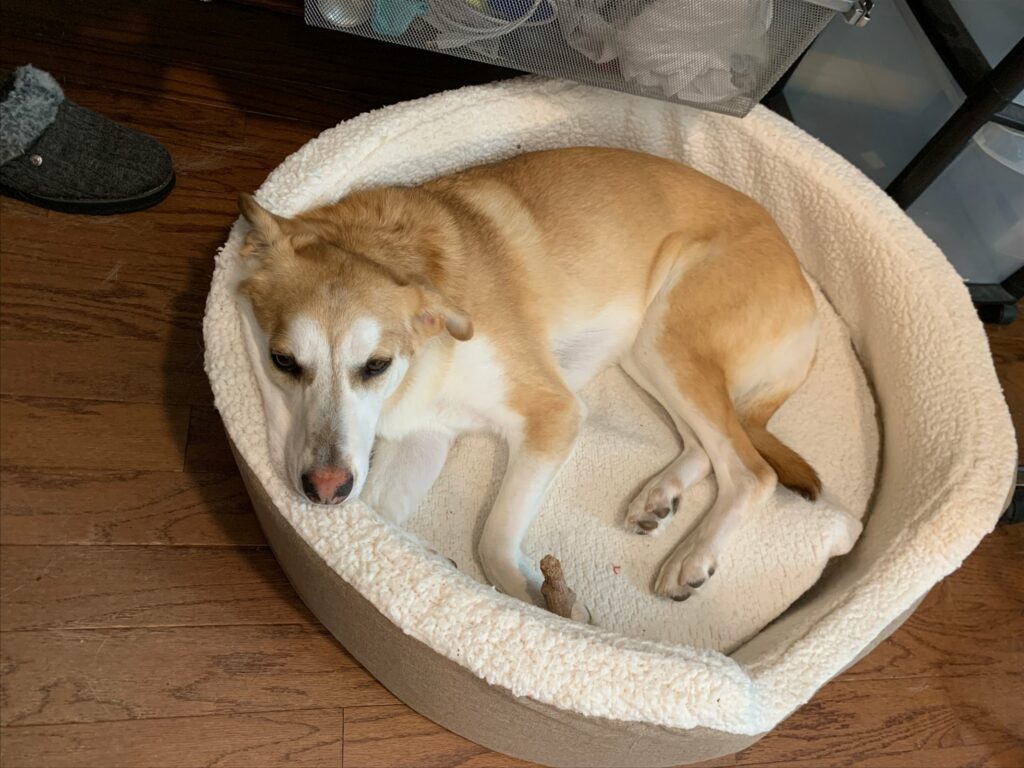 ABOUT OPERATION PETS ALIVE
As a private, non-profit organization, Operation Pets Alive relies solely on the assistance of caring and hard-working volunteers in all of their programs. If you've got time, talent, passion and skills for helping OPA save pets, you can make a difference in the lives of homeless pets in our community. Learn more about how to volunteer, foster or adopt an animal, make a donation, and more at https://operationpetsalive.org/.